Islamabad, 13 October 2023 (TDI): Nicolas Galey, French Ambassador to Pakistan, met Minister for Privatization, Fawad Hasan Fawad at his office this morning.
This consequential meeting was marked by a sincere exchange of appreciation for the enduring bilateral relationship, as well as an in-depth discussion aimed at expanding collaboration in essential sectors, including education, agriculture, and overarching economic cooperation.
Ambassador Galey expressed a profound interest in gaining insights into Pakistan's Privatization strategy. In response, Federal Minister Fawad Hasan Fawad provided a comprehensive overview of the Privatization plan.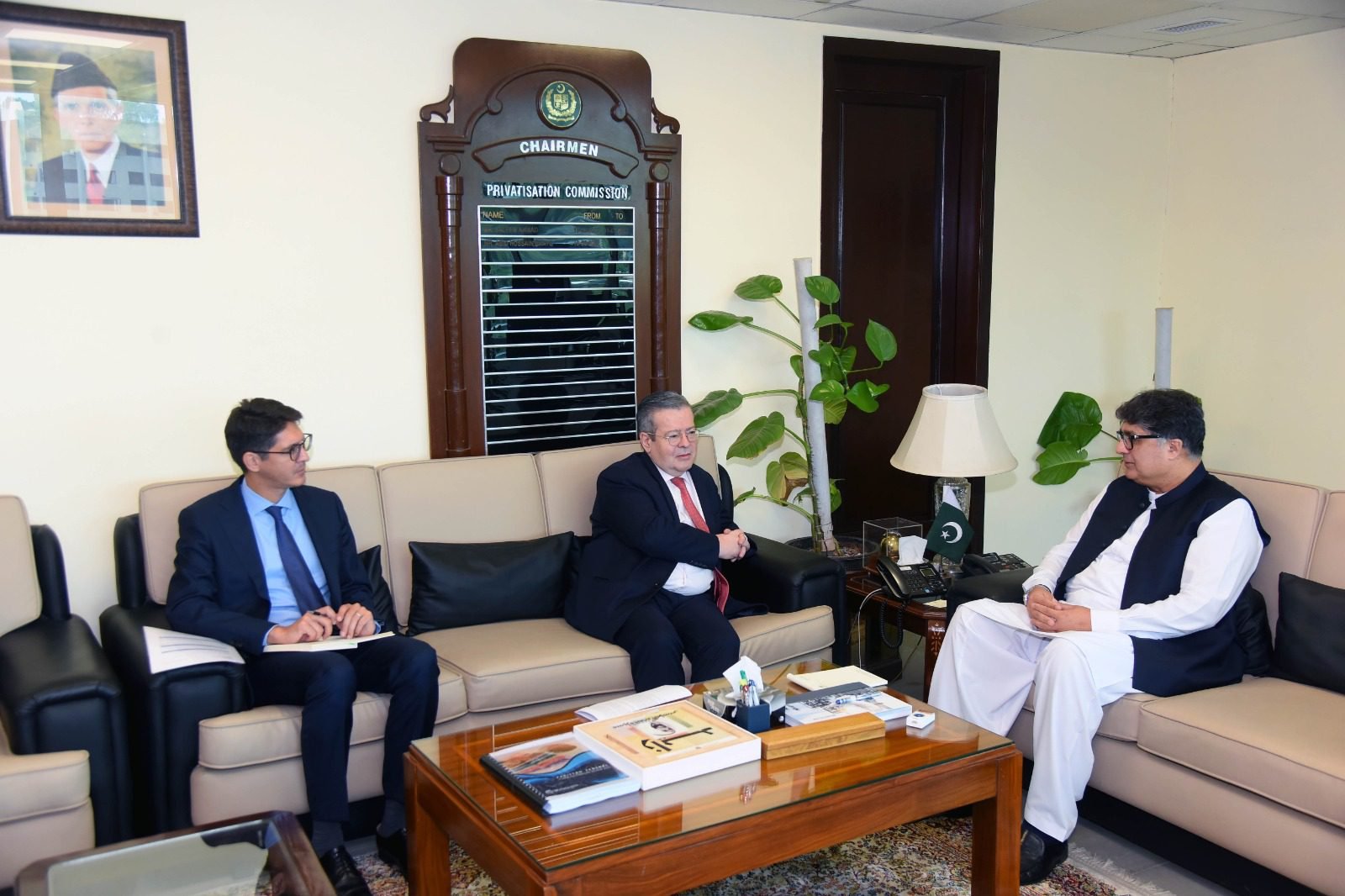 The French Ambassador, in turn, extended valuable suggestions regarding French advisory services and prospective firms and corporations that could possibly participate in these initiatives.
During the discourse, Federal Minister Fawad Hasan Fawad also illuminated the Privatization strategy for the Distribution Companies (DISCOs). He detailed a phased approach for Discos' Privatization, structured on a concession model.
Also Read: France-Latvia sign Strategic Partnership Plan
In the inaugural phase, the transfer of management control will be executed, with or without the purchase of shares. The second phase will involve the public offering of additional shares once the stipulated benchmarks are achieved.
Ambassador Galey conveyed France's strong desire to engage in collaboration and investment across various sectors.
Furthermore, He highlighted areas where French enterprises have already made significant inroads, particularly in the automotive and retail sectors. The meeting embodied the unwavering dedication of Pakistan and France to intensify their strategic partnership and explore new frontiers for economic and cultural exchange.