Johannesburg, 1 December 2022 (TDI): The Ministry of Commerce and Trade Development Authority of Pakistan (TDAP) jointly organized Pakistan's biggest three-day Texpo in Johannesburg, South Africa from 29 November – 1 December 2022.
Ministry of Commerce and Trade and its associated authority TDAP successfully organized Pakistan's mega Trade Event in Johannesburg, South Africa. Federal Minister for commerce Syed Naveed Qamar kicked off the three-day Pakistan's biggest PADTC and SCE. pic.twitter.com/mhESQrjrmA

— Trade Development Authority of Pakistan (TDAP) (@tdap_official) December 1, 2022
Minister for Commerce and Trade, Syed Naveed Qamar kicked off the 3rd Pak-Africa Trade Development Conference (PADTC) and Single Country Exhibition (SCE) on 29 November 2022.
Government representatives and companies from 16 South African Development Countries (SADC) members and the South African Customs Union participated in the exhibition and trade conference.
Besides that, 130 companies and 255 businesspeople and entrepreneurs from Pakistan exhibited their products representing 20 different sectors.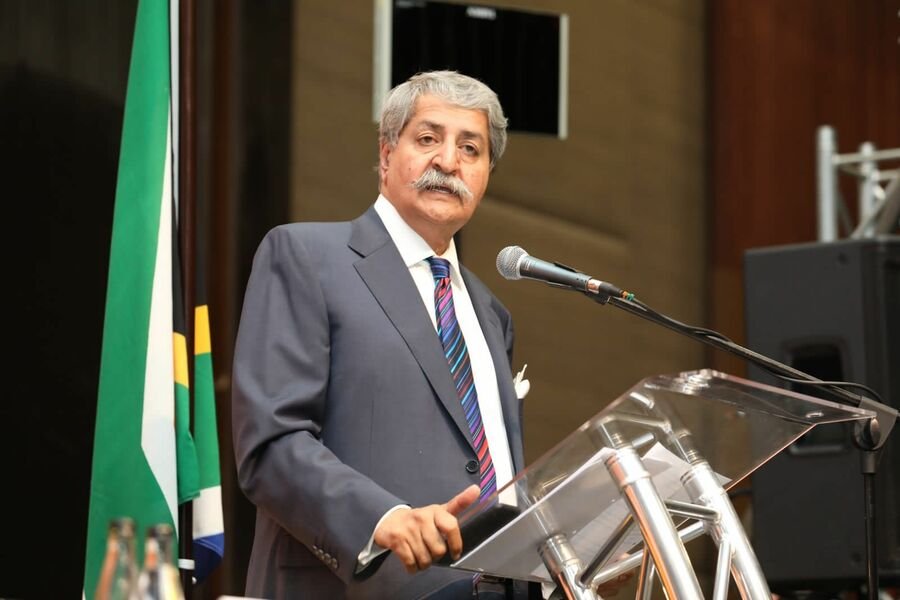 The Minister for Commerce, Naveed Qamar while addressing the conference emphasized the importance of Texpo in trade and business collaboration and development.
Moreover, the Minister signified this event as the finest opportunity for Pakistani businessmen to showcase and introduce their products in the African market.
Joint ventures, MoUs, and linkage with regulatory authorities on goods and services should be the top priorities of attendees of this event, the Minister said.
Also Read: Pakistan Aims to Strengthen trade Footprints in Africa
Minister Naveed Qamar termed the exhibition as the continuation of the Look Africa Policy of Pakistan. He furthermore stressed that this event will play a significant role in promoting strong trade ties between Pakistan and African countries.
In the opening day media briefing, he urged the exporters to take advantage of this event by introducing their products and services to the African market.
From IT to pottery, home and kitchenware to pharmaceuticals, textiles to surgical instruments, leather goods to pumps, electro-mechanical machinery to food, or spices to the world-famous Himalayan salt; the exhibition was for all sectors and there was plenty of opportunity to be found, Minister added.
He reaffirmed the importance of the event and showed confidence that the event would be successful in aiming to promote Pakistan's export, especially in Southern African countries.
Furthermore, he thanked the government of Africa for facilitating on organizing the event and their commitment to intensifying trade relations between Pakistan and South Africa, and other African countries.
MoU with Mozambique
Minister for Commerce of Pakitan, Naveed Qamar during the three-day event signed a Memorandum of Understanding (MoU) with the Minister for Commerce of Mozambique, Silvino Augusto José Moreno to establish joint trade and investment committee.
This will be the first institutional instrument of engagement between Pakistan and Mozambique.