Islamabad, 18 June 2022 (TDI): The Diplomatic Insight Group honored Al Sheikh Mohammed Omar Ahmed Al Marhoon, the Ambassador of the Sultanate of Oman in Pakistan with an award, during a ceremony for the 5th Global Ambassadors Awards.
The award was conferred on behalf of the people of Pakistan, as a result of his outstanding contribution toward building a strong partnership between Oman and Pakistan. 
Ambassador Al Marhoon completed his post-graduation in Quality Management and joined the Foreign Ministry of Oman in 1993. He served in the European Union (EU), the Middle East, Paris, and Islamabad during his diplomatic career.
Earlier in 2003, the Omani Ambassador also served as the Deputy Head of Mission to Islamabad. In 2017, he was appointed as the Ambassador of the Sultanate of Oman to Pakistan.
Al Sheikh Mohammed Omar Ahmed Al Marhoon has made extraordinary efforts to strengthen the bilateral relations between the two brotherly countries during his entire tenure.
Along these lines, Ambassador, Al Marhoon efficiently facilitated the diplomatic process to achieve an agreement between both countries in the energy sector.
He developed an affluent atmosphere to schedule successful visits of Omani delegates and dignitaries to Pakistan from different fields.
In addition, the Ambassador is a participant in Pak-Oman Joint Parliamentary Friendship Committee sessions and worked effectively for its further development.
Aside from that, to further enhance trade volume between both countries, Ambassador Al Marhoon hosted high-level trade delegations from the Oman Chamber of Commerce & Industry to exchange trade ideas and explore new avenues of cooperation with Pakistani entrepreneurs and the business community.
5th Global Ambassadors Award Ceremony
As a public diplomacy initiative,  Diplomatic Insight Group organized the 5th Global Ambassadors Award Ceremony to acknowledge the services of Ambassadors and diplomats, and heads of international organizations, for enabling constructive bilateral relations with their respective states and missions.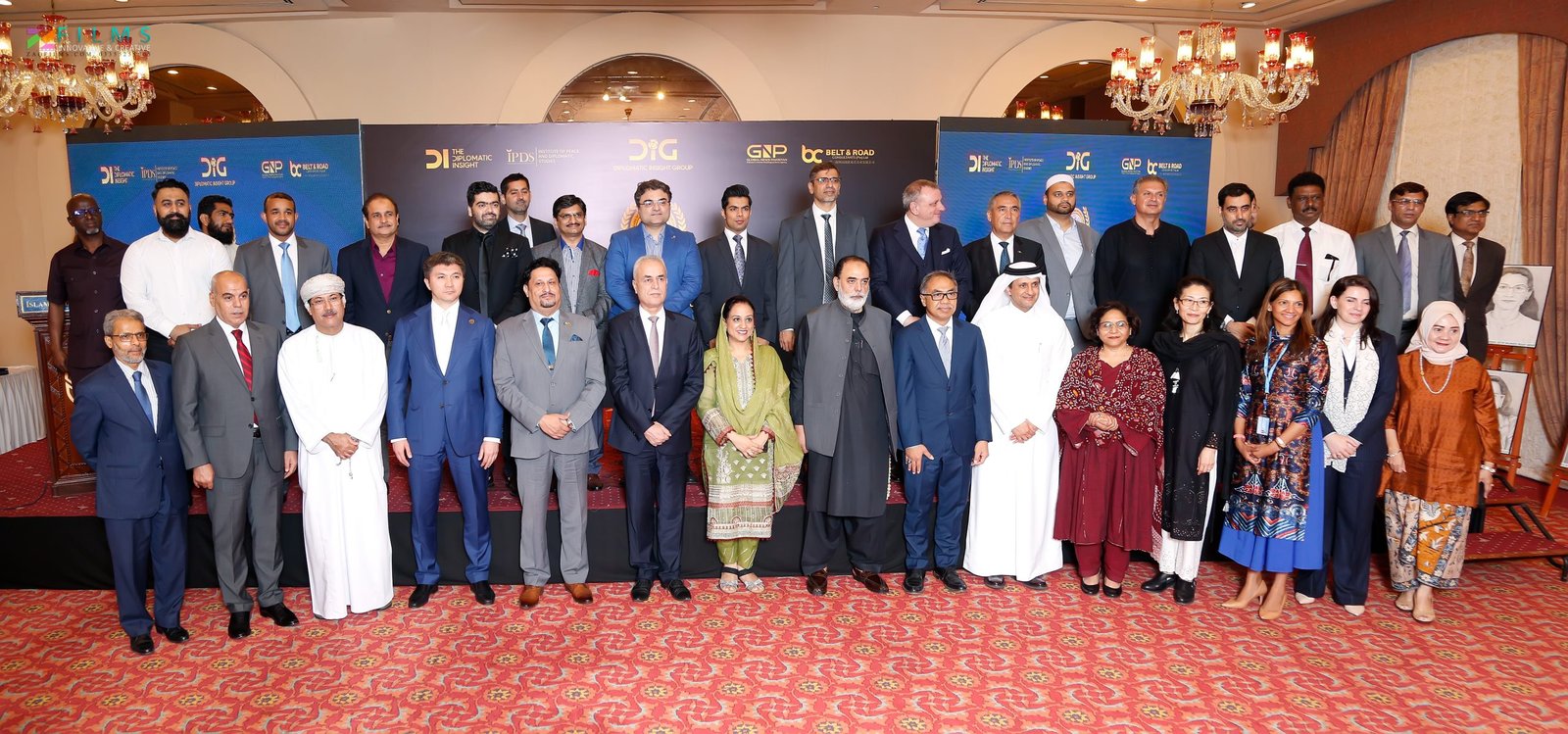 In addition to that, awards were also bestowed upon businessmen for the promotion of people-to-people ties, along with facilitating business and trade.