Islamabad, 18 June 2022 (TDI): As a result of his outstanding contribution towards building a strong partnership with Qatar, on behalf of the people of Pakistan, Sheikh Saoud bin Abdulrahman bin Faisal Al-Thani, Ambassador of State of Qatar has been conferred the "Global Ambassador Awards."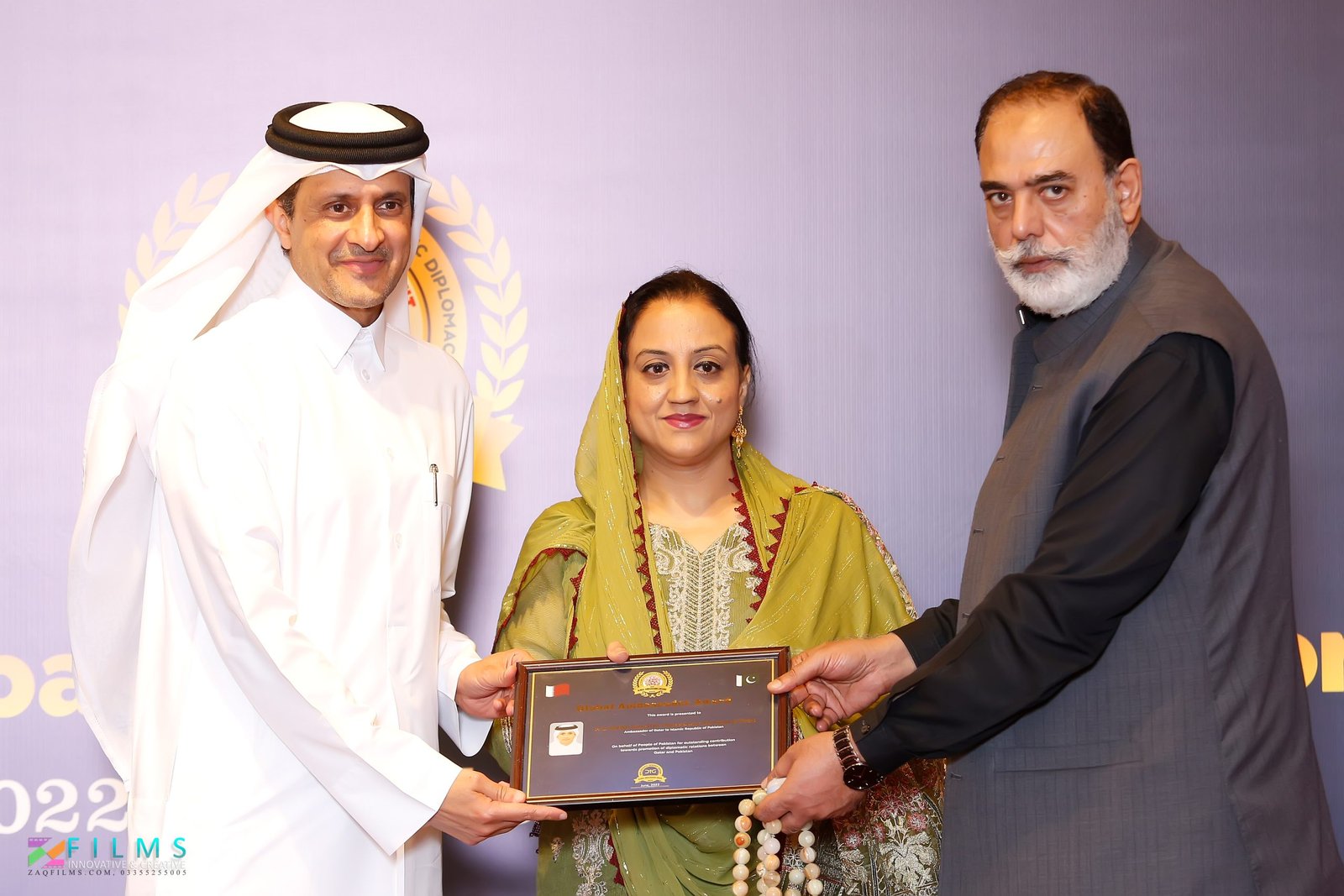 Before joining the Ministry of Foreign Affairs, Ambassador Al-Thani served in Qatar Armed Forces and Qatar Emiri Air Force. He has a background in Business Administration and International Strategic Studies.
During his tenure in Pakistan, Qatar Petroleum entered into a long-term Sales and Purchase Agreement (SPA) for the supply of 3 million tons per annum (MTPA) of Liquified Natural Gas (LNG) to Pakistan
This agreement further extends Qatar's long-standing LNG supply relationship with Pakistan and highlights Qatar's commitment to meeting Pakistan's LNG requirements.
The noteworthy contributions of the Qatari Ambassador increased military cooperation between Qatar and Pakistan. Qatar also gifted 10 Sea King Helicopters to Pakistan Navy and conducted joint military exercises and ventures.
Moreover, because of the Ambassador's contribution and extensive work, Qatar extended its maximum support to Pakistan for combating Covid-19.
Likewise, the Pakistani Army received several health supplies, including 50 oxygen machines and medicines for Covid-19 patients, in August 2021.
In addition, the Embassy of the State of Qatar in Islamabad extended its support to various hospitals, medical centers, and Afghan refugees in Pakistan to combat the pandemic.
It is pertinent to note that Ambassador Al-Thani takes a keen interest in improving socio-economic opportunities for the people of Pakistan.
The "Educate a Child" program to enroll children across Pakistan is commendable. The program aims to enroll 960,000 out-of-school children across Pakistan over four years starting from 2022.
Lastly, it is of paramount importance to mention that the diligent input of his excellency has also increased job opportunities in Qatar for the people of Pakistan.
5th Global Ambassadors Award Ceremony
As a public diplomacy initiative,  Diplomatic Insight Group organized the 5th Global Ambassadors Award Ceremony to acknowledge the services of Ambassadors and diplomats, and heads of international organizations, for enabling constructive bilateral relations with their respective states and missions. 
In addition to that, awards were also bestowed upon businessmen for the promotion of people-to-people ties, along with facilitating business and trade.