Tashkent, 28 December 2022 (TDI): The foreign trade turnover of Uzbekistan was $44.9 billion from January to November 2022, an increase of $6.8 billion or 18.0% from the same period in 2021.
Exports totaled $17.3 billion (an increase of 12.0% compared to January-October 2021), while imports totaled $27.6 billion (an increase of 22.1%).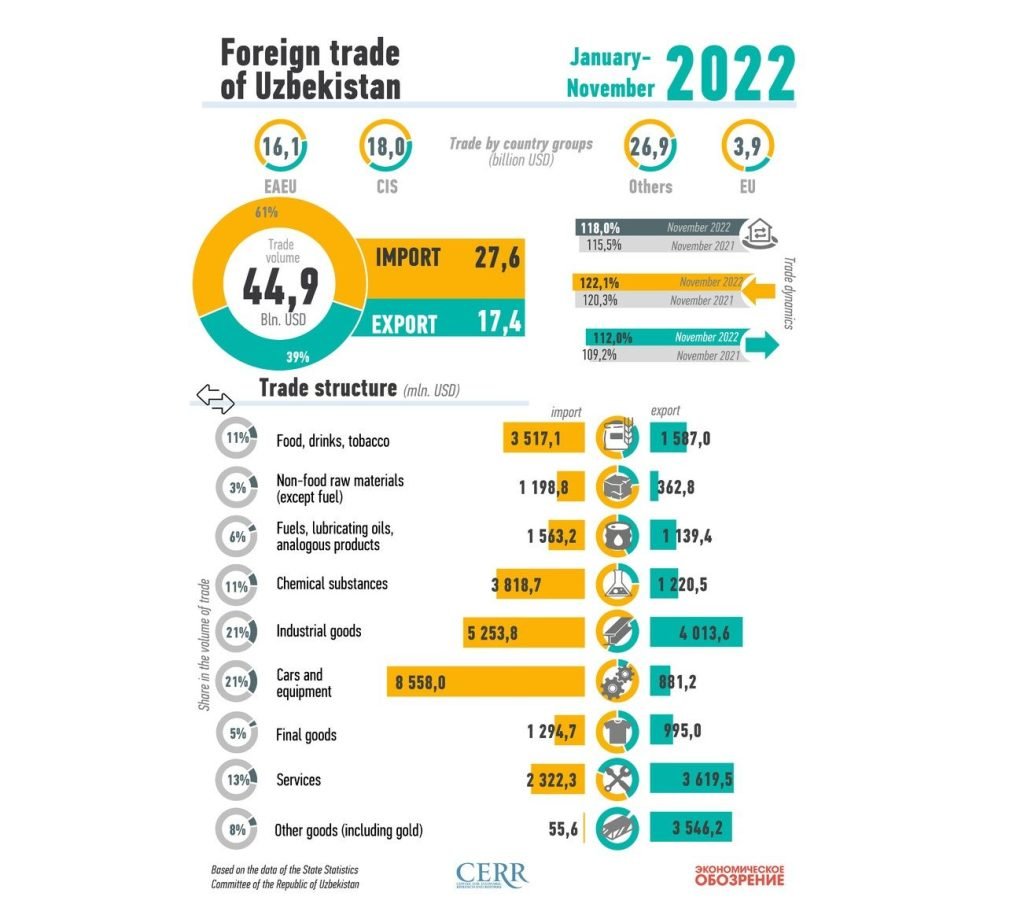 Significant economic reforms have taken place in Uzbekistan since the election of President Shavkat Mirziyoyev in 2016.
In 2017, the country liberalized its currency, allowing freer flows of foreign currency and allowing import, export, and a path to foreign investment.
The 2019 tax reforms also enabled company consolidation, tax simplification, and private sector professionalization.
The government is also committed to privatizing State-Owned Enterprises (SOEs), with a domestic IPO of UzAuto expected in 2022.
On an annual basis, the Ministry of Finance of Uzbekistan hosts the Uzbekistan Economic Forum, which brings together IFIs, businesses, government officials, and other stakeholders.
The first iteration was held in Tashkent, and the second iteration was held in Samarkand. The Uzbek government received a nearly $1 billion loan from the World Bank in December 2022 to "implement strategic reforms."
Also read: Pakistan, Uzbekistan to strengthen bilateral trade