Junsong Wang & Ghulam Abbas
Xi'an, located in China's Shaanxi province, has a history that spans over 3000 years. As an ancient capital of 13 dynasties, this city boasts a wealth of cultural heritage and is renowned for its ancient landmarks and historical relics.
In recent decades, Xi'an has undergone a significant transformation, seamlessly blending its rich history with modernity.
Today, the city offers a unique experience that combines its ancient roots with modern development, making it a must-visit destination for anyone interested in exploring China's cultural and historical treasures.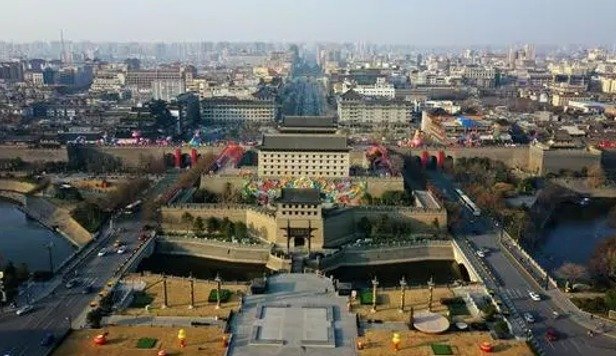 As an ancient capital of 13 dynasties, Xi'an is filled with important sites and relics created by majestic emperors and their courts.
These include landmark buildings such as the Bell Tower, City Wall, and Big Wild Goose Pagoda, each leaving an indelible mark on history.
Of particular note are the Terracotta Warriors and Horses of Emperor Qin Shi Huang's Mausoleum, which draws visitors from around the world to witness the life-sized sculptures of the 8,000 soldiers, horses, and chariots guarding the tomb of the first emperor of China from the 3rd century BC.
They showcase the extraordinary artistic, technological, and military prowess of ancient Chinese people and have become a symbol of Chinese culture and history to the world.
In addition, Xi'an is home to over 157 museums, each offering a unique experience, but the best place to gain a comprehensive understanding of the city's history is the Shaanxi History Museum, which holds over 1.7 million artifacts.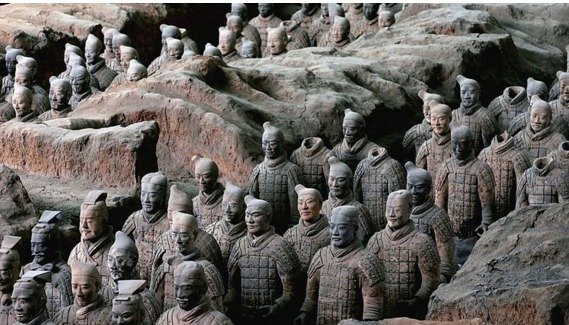 As the starting point of the Silk Road, the unique global culture in Xi'an is influenced by trade and traditional customs from around the world.
This is especially evident in its cuisine, which blends traditional noodles from all over Shaanxi with halal dishes passed down from the Silk Road.
Local delicacies include oil-splashed noodles, Yangrou Paomo (a mutton stew served with pita bread), and Roujiamo (also known as "Chinese hamburger").
The image of Xi'an as a city of traditional culture is also celebrated through many cultural festivals and events.
One example is the Tang Dynasty Theme Park, which recreates the style and atmosphere of the Tang Dynasty with various cultural and historical exhibits and authentic Tang-style architecture.
The park also offers a night light show showcasing ancient Tang buildings and culture, where visitors can enjoy the experience while wearing traditional clothing.
The city hosts several festivals throughout the year, including the Xi'an International Folk Art Festival and the Shaanxi Tourism Festival.
The former showcases traditional Chinese music, dance, and art, while the latter celebrates Shaanxi's rich history and culture through various activities, including folk performances, food tasting, and cultural exhibitions.
These festivals provide a unique opportunity for visitors to immerse themselves in China's cultural heritage.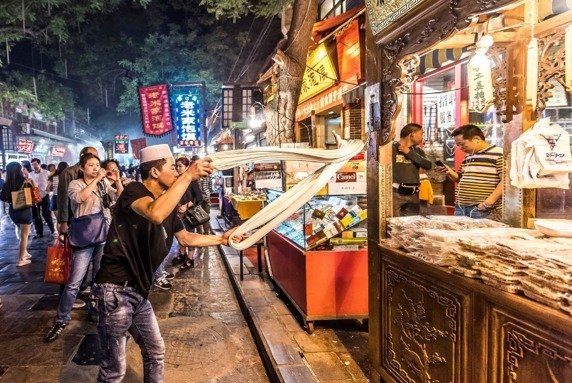 In recent years, Xi'an has become a modern and international metropolis, with economic development, urbanization, and globalization serving as the main drivers of its rapid growth.
The city's economic prosperity is attributed to technological innovation. It has become an international trade and business hub, attracting investors and entrepreneurs from all over the world.
Well-known multinational corporations such as IBM, Samsung, and Siemens have established offices here, and international conferences and trade fairs are held here every year, attracting business leaders from different countries.
Currently, Xi'an has gathered more than 3,000 high-tech enterprises and nearly 460,000 professional and technical personnel.
The continuous development of technology has made this city increasingly modern and fashionable, with life and travel becoming more convenient.
Xi'an has a well-connected subway network, allowing passengers to cross the entire city in half an hour. In addition, the subway and bus systems in Xi'an support mobile payment via Alipay and WeChat, and unmanned shops are also becoming more and more easy access.
There is no need to carry cash when going out as everything can be managed through your smartphone.
The light show of the Xi'an city wall and the entrepreneurship coffee district, featuring technology elements and combining modernity and fashion with ancient history, showcases the cultural charm of the ancient capital.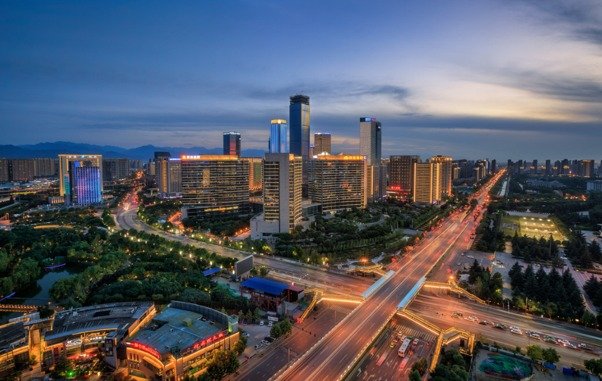 Since the implementation of the "Belt and Road" initiative, Xi'an has become increasingly open, innovative, and livable, attracting more and more foreigners to live and work here.
Xi'an is making progress rapidly, and the local government spreading the new subway lines for easy traveling around the city, though the roads are neat and clean and travelers can travel from one place to another destination easily.
Currently, international routes in Xi'an have reached 97, connecting 37 countries and regions around the world, and forming a preliminary transportation network.
Currently, nearly 10,000 foreigners are studying, working, and living in Xi'an, sharing the city's beauty with its 13 million local residents.
Rolf Owonda, a young man from the Republic of the Congo, speaks fluent Chinese and shares his dream: "My dream is to build a bridge between Central Africa and China, bringing African elements to China and conveying the real and lovely China to Africa."
Last year, after graduating from Chang'an University, he chose to stay in Xi'an to establish a cultural media company and successfully applied for the first foreign entrepreneurship visa in the Shaanxi Free Trade Zone.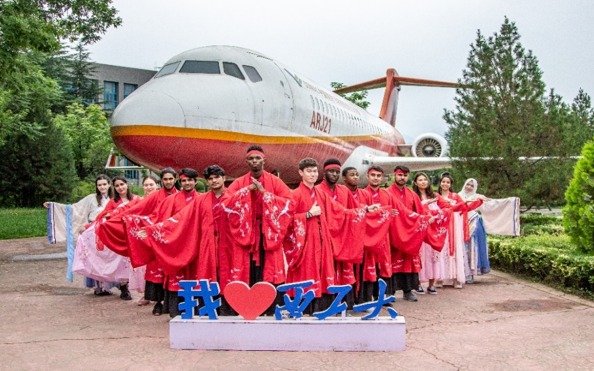 Metamorphosis in Xi'an has enriched the travel experience for visitors, offering a harmonious blend of cultural heritage and contemporary cosmopolitanism.
You can start your day with a bike ride along the ancient city wall and then indulge in upscale shopping in the afternoon.
Whether you choose to savor local traditional cuisine or indulge in fine dining at international restaurants, Xi'an seamlessly blends its rich heritage with modern amenities, providing visitors with an unforgettable journey of discovery and excitement.
Also read: China holds Conference on Asian Dialogue for Cultural Heritage
**The Diplomatic Insight does not take any position on issues and the views, opinions & findings represented herein are those of the author(s) and do not necessarily reflect the views of The Diplomatic Insight and its staff