Kampala, 7 October 2023 (TDI): Ramadan Goc, Deputy Minister for Foreign Affairs and International Cooperation of South Sudan, engaged in fruitful discussions with John Mulimba, Uganda's State Minister of Foreign Affairs responsible for Regional Affairs.
The talks aimed at fostering bilateral relations between the two nations. The meeting took place in Kampala, where both sides openly discussed matters of mutual interest and explored areas for collaboration.
The South Sudanese delegation, led by Ramadan Goc, was warmly received by their Ugandan counterparts.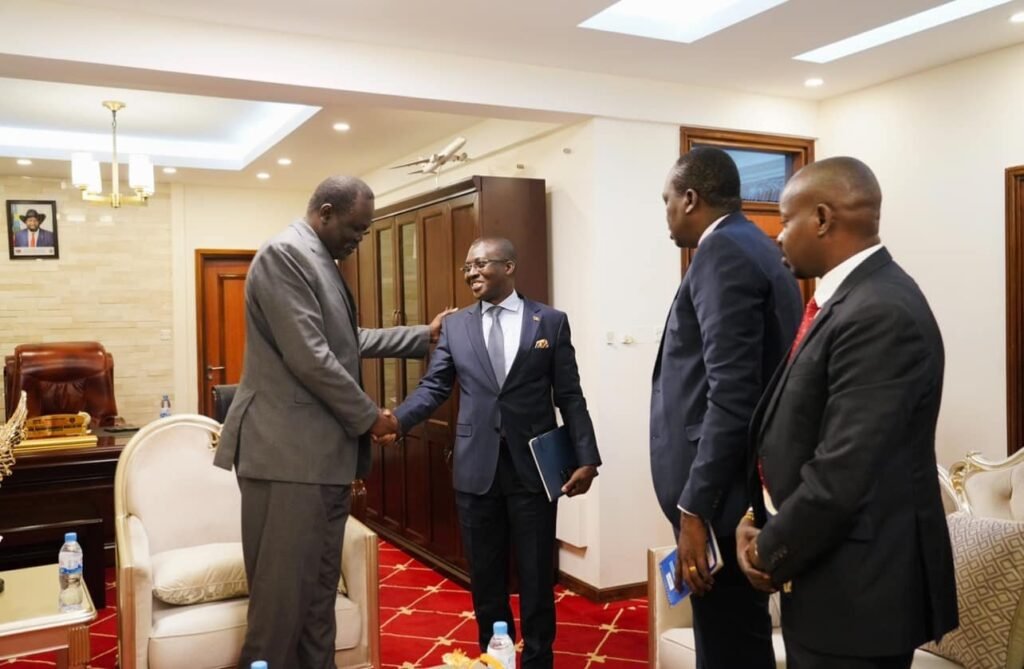 The discussions centered on bolstering trade, promoting cross-border investments, and fostering cultural and educational exchanges between Sudan and Uganda.
Both sides acknowledged the importance of economic cooperation for the prosperity of their nations. In a bid to enhance bilateral trade, the delegates explored the potential for simplified trade regulations and reduced tariffs.
They agreed to work towards creating a conducive environment for business growth and investment.
Ramadan Goc, Sudan's Deputy Minister of Foreign Affairs and International Cooperation, emphasized the importance of fostering people-to-people connections between the two countries.
He stressed the need to enhance cultural understanding and promote tourism, thereby encouraging travel and the exchange of experiences.
Read also: Ethiopia, South Sudan to discuss peace deal implementation
Furthermore, the officials deliberated on regional matters, underlining the necessity of solidarity and collaboration within the East African community.
Both parties acknowledged the significance of regional stability and peace for sustainable development.
The South Sudanese delegation conveyed their appreciation for Uganda's continuous support in regional peacekeeping efforts. They discussed the shared responsibility of ensuring peace and security in the region, addressing common challenges in unison.
On the educational front, both discussed the potential for academic partnerships and collaborations. Focused on facilitating student and faculty exchanges between Sudanese and Ugandan educational institutions.
Social and humanitarian initiatives were also on the agenda. They highlighted the importance of joint efforts in addressing social issues, promoting health, and ensuring the welfare of the citizens of both nations.