Dushanbe, 12 December 2022 (TDI): The Deputy Minister of Foreign Affairs of Tajikistan, Sharaf Sheralizoda, met with the Ambassador of the Swiss Confederation based in Dushanbe, David Gritchting, to discuss bilateral ties.
Meeting of the Deputy Minister of Foreign Affairs with the Ambassador of the Swiss Confederation https://t.co/7qfrTkQDCQ pic.twitter.com/jNh5FTgsgJ

— MFA Tajikistan (@MOFA_Tajikistan) December 12, 2022
In line with the celebration of the 30th anniversary of the diplomatic establishment between Tajikistan and Switzerland, the parties further exchanged congratulatory messages on behalf of their heads of state.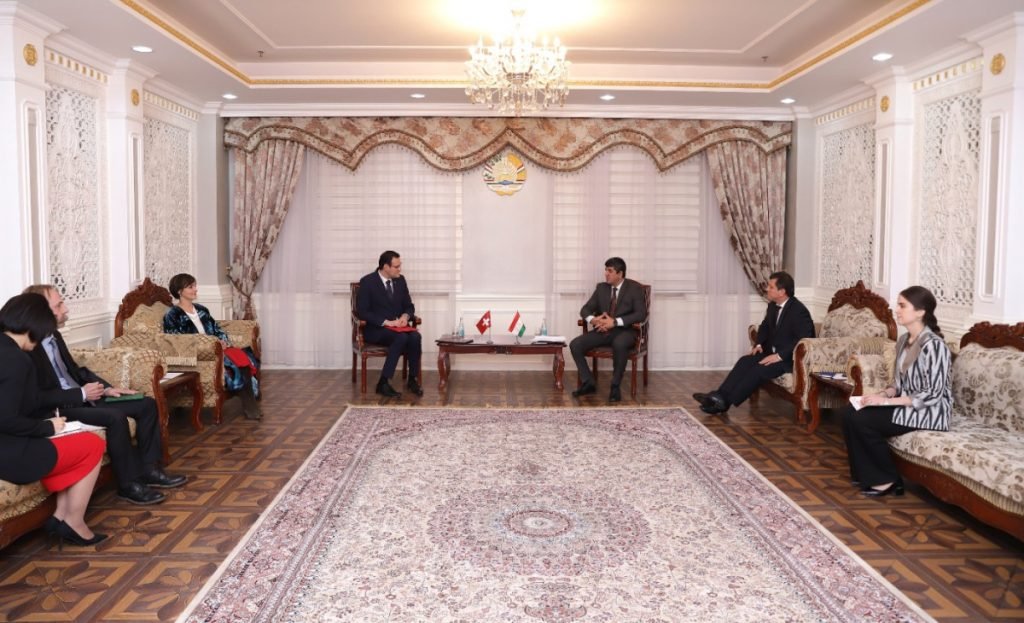 In addition, both sides discussed issues that will raise their relations standard higher. Touching on the issue of stronger bilateral relations, both leaders emphasized the need to support each other.
Also, cooperation between both countries within the frameworks of international financial institutions was the central discussion area. Both sides discussed ways and matters related to positioning according to the rise in the economic challenges in the world.
Furthermore, both sides also agreed on to enhance bilateral trade and economic ties. The global economic challenges due to the pandemic and the crisis between Ukraine and Russia have caused huge economic challenges for the countries.
The Deputy Minister of Foreign Affairs of Tajikistan applauded the government of Switzerland for their support. His country is always ready for any partnership from the Swiss government. Minister said the importance of peaceful coexistence even as they move ahead on their deals.
It is pertinent to note that the long-standing diplomatic relations between both countries have been protected by mutual trust, and they seek to keep it in place. Both sides have contributed substantially to building their strong bilateral and multilateral ties.