Schloss Elmau, 28 June 2022 (TDI): On the sidelines of the G7 Summit yesterday, Kishida Fumio, the Prime Minister of Japan, met with Justin Trudeau, the Prime Minister of Canada.
Meanwhile, the leaders emphasized their shared commitment to a free, open, and inclusive Indo-Pacific region, as well as Canada and Japan's strategic alliance.
Japan-Canada Summi Meeting#Canadahttps://t.co/QxUdrzCiEj pic.twitter.com/EY2iBo5rts

— MOFA of Japan (@MofaJapan_en) June 28, 2022
In addition, they decided to intensify their bilateral collaboration on issues of mutual importance, such as combating climate change, ensuring the security of the energy supply, and achieving robust, inclusive economic growth.
Views Exchanged on various aspects of Collaboration
Increasing Trade Cooperation
The leaders also vowed to continue closely collaborating on the Comprehensive and Progressive Agreement for Trans-Pacific Partnership's (CPTPP) improvement.
Both the leaders also agreed on generating decent middle-class employment, economic opportunities, and more commerce between our nations.
Ukraine-Russia War
In the same way, the two counterparts spoke about Russia's illegitimate and unjustified invasion of Ukraine. Leaders decided to keep working closely together to defend Ukraine's territorial integrity and sovereignty.
Canada's strong and persistent commitment to aiding Ukraine in its recovery was emphasized by Prime Minister Trudeau, who also appreciated Japan's support for Ukraine.
The leaders underlined their concern about the effects of Russia's military aggression against Ukraine on a broader global scale.
They also focused especially on the Global South, where food, gasoline, and fertilizer prices are on the rise and shortages are occurring.
Indo-Pacific region
Moreover, both the Prime Ministers agreed to collaborate in order to address the substantial ramifications for the Indo-Pacific region.
The two leaders talked about China's activities in the area, particularly in the South Pacific and the East China Sea. They concurred that G7 coordination must continue in order to protect the world system of rules.
North Korea's Nuclear Program
Besides, both the leaders restated their support for a full, verified, and irreversible dismantlement of North Korea's nuclear weapons.
Furthermore, leaders expressed grave concern about the threat posed by the country's nuclear and ballistic missile programs.
The Prime Ministers underlined their dedication to the international initiative, to which Canada is contributing through Operation NEON.
In the end, the two sides decided to keep in touch frequently as Japan gets ready to hold the G7 leadership in 2023.
Bilateral ties between Canada and Japan
The political, economic, and cultural links between Canada and Japan are supported by shared interests and ideals. Since 1928, when Japan established a diplomatic representation in Ottawa, Canada and Japan have had diplomatic ties.
Together, Canada and Japan fight to advance the international system based on norms and are dedicated to strengthening their bilateral relationship.
Essentially, six common priorities supporting a free and open Indo-Pacific area were agreed upon in May 2021. Among these are the promotion of free trade and the execution of trade agreements.
Moreover, the rule of law and peacekeeping operations were also agreed upon. These also include peace building, humanitarian aid, disaster relief; energy security; health security; and reaction to COVID-19.
The highest-level regular economic discussion between Canada and Japan is held at the deputy-minister level and is known as the Joint Economic Committee (JEC), which was founded in 1976.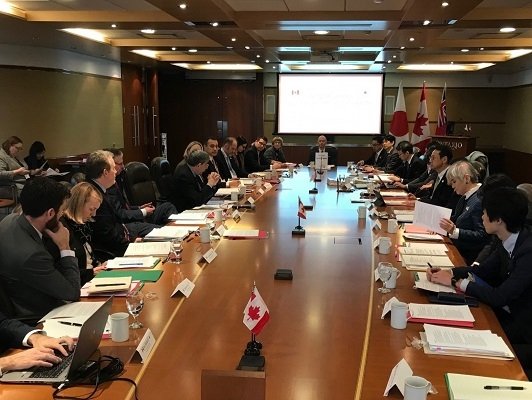 Five "Priority Areas of Cooperation" (PACs) were selected by agreement. These include energy, infrastructure, tourism and youth exchange, research and technology, and the business environment and investment promotion.
Similarly, new focus areas have occasionally been established in an effort to increase bilateral commerce and collaboration.
"Innovation" was added to the science and technology PAC at the JEC conference in 2020, and "agricultural" was introduced as a new sixth PAC in 2021.
Trade Cooperation
According to data on international commerce from the United Nations COMTRADE database, Canada exported to Japan for US$11.45 billion in 2021.
Likewise, According to the same data, Japan exported $8.35 billion to Canada in 2021. In the year 2021, FDI stock from Japan into Canada was worth $46 billion.
A trading bloc known as the Comprehensive and Progressive Agreement for Trans-Pacific Partnership (CPTPP) includes 495 million people. It accounts for 13.5 percent of the world's GDP with a combined GDP of CAD $13.5 trillion.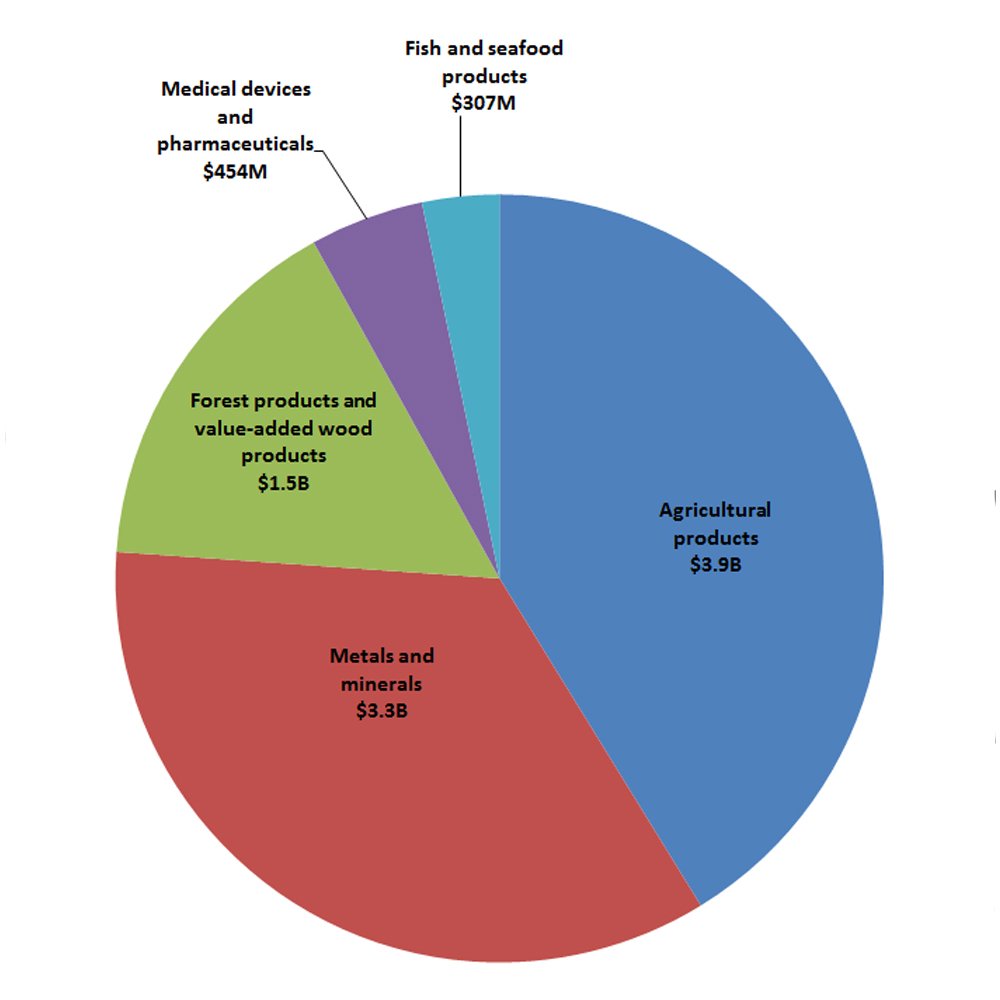 Canada now has priority access to some of the most dynamic and rapidly expanding markets in the world, including Japan, a CPTPP member.
Collaboration in Security and Defense
Cooperation in peace and security is a key area of expansion. The Joint Declaration on Political, Peace, and Security Cooperation between Canada and Japan in 2010 provided the framework for strengthening the two countries cooperation on domestic and international security concerns.
Moreover, the Acquisition and Cross-Servicing Agreement came into effect in July 2019, making it easier for the Canadian and Japanese armed services to work together.
Regular combined and multilateral exercises with Japan and other allies are carried out by the Canadian Armed Forces.
In January 2018, Japan took part in the Vancouver Foreign Ministers' Meeting on Security and Stability on the Korean Peninsula, which was co-hosted by Canada and the US.
Since that time, Canada participated, alongside Japan, in a multilateral effort to support the enforcement of sanctions against North Korea.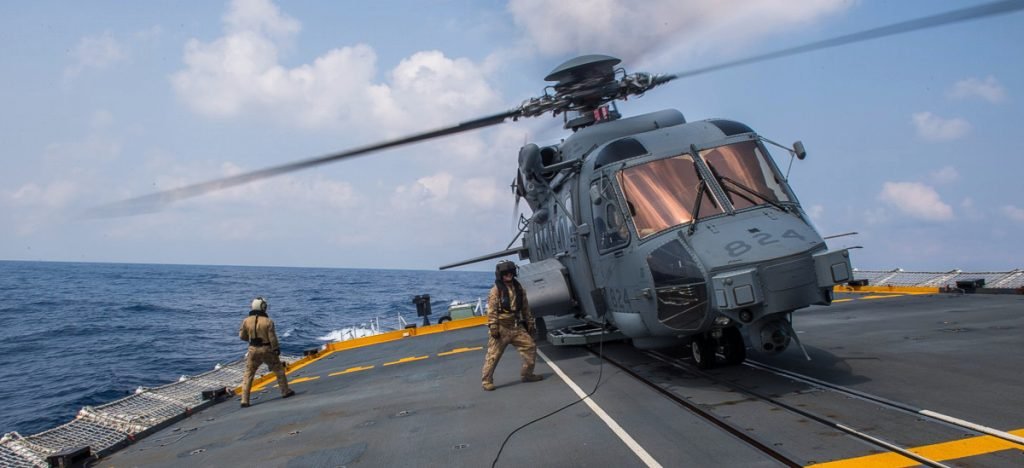 This has included Operation NEON-related missions, which have seen several Royal Canadian Air Force maritime surveillance aircraft and numerous Royal Canadian Navy ships sent to Japan.