Manama, 4 November 2022 (TDI): Pope Francis, the head of the Catholic Church and sovereign of the Vatican City, met with Muslim leaders in the Gulf kingdom of Bahrain on Friday during his four-day trip to promote inter-faith dialogue.
Both Pope Francis, and Dr. Ahmed el-Tayeb, the Grand Imam of Al-Azhar and chairman of the Muslim Council of Elders, were present at the Council's meeting.
The Kingdom of #Bahrain Declaration teaches that "whenever hatred, violence and discord are preached, God's name is desecrated". The one who is religious strongly rejects the blasphemy of war and the use of violence. #ApostolicJourney

— Pope Francis (@Pontifex) November 4, 2022
The pontiff was welcomed by the King of Bahrain Hamad bin Isa Al Khalifa at the airport.
Pope Francis is making the November 3-6 visit to participate in a government-sponsored conference on East-West dialogue and to minister to Bahrain's tiny Catholic community.
Read Also: Palestinian President meets with Pope Francis
Along with Bahrain's Kind he visited Sakhir royal palace, the Pope told the Muslim Council of Elders that religious freedom should be complete and not limited to freedom of worship.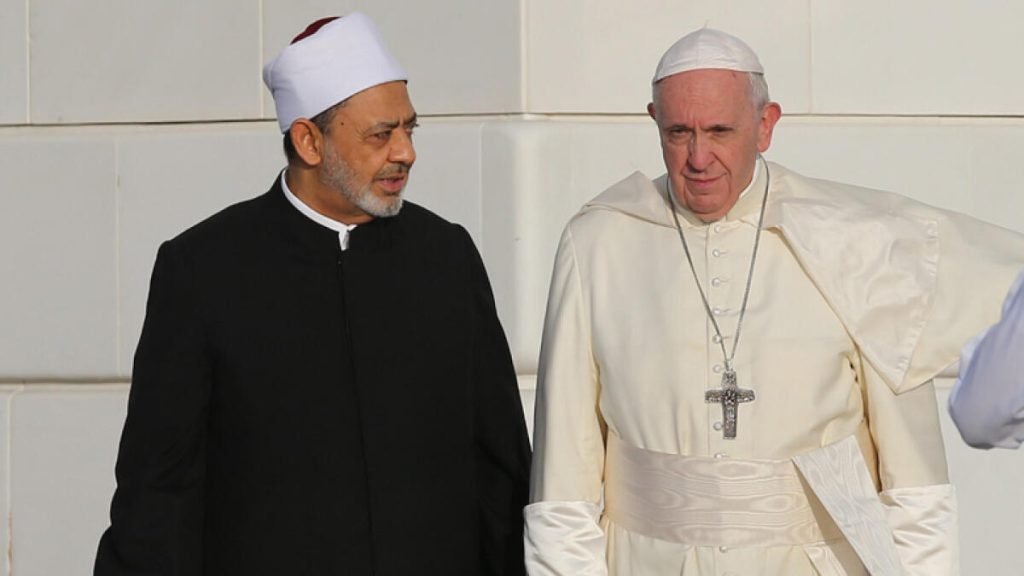 While promoting peace the pope added: "The God of peace never brings about war, never incites hatred, never supports violence. We are called to promote peace with tools of peace like patient negotiations and dialogue."
He appreciated the tradition of tolerance in Bahrain while citing Bahrain's constitution, which forbids discrimination based on religion.
Francis also asked Arab Gulf nations to ensure safe working conditions for their overseas and immigrant laborers who have long faced abuse and exploitation.
Meeting with Al-Azhar Imam
The Pope invited Ahmed al-Tayeb, a leading Sunni cleric and the grand imam of Al-Azhar to his papal headquarters. Back in 2019, both religious scholars jointly signed a document on human fraternity.
Also Read: Bahrain, IAEA discuss matters of common interests
During the meeting, Al-Tayeb highlighted the readiness of Al-Azhar to enhance cooperation between religions and spread peace and coexistence to face global challenges.
Other regional visits of Pope Francis
This visit is the second visit of Pope Francis to a Gulf Arab country. His first landmark trip was to Abu Dhabi in 2019, marking the first-ever visit of a sitting pope to the Arabian Peninsula.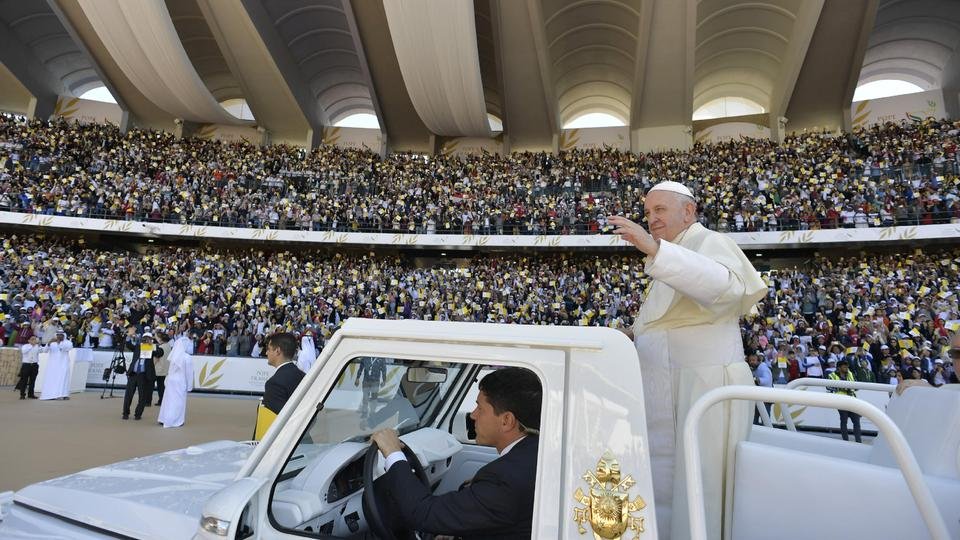 Almost 4,000 Muslims and about 135,000 people in total were gathered in Zayed Sports City Stadium in the capital city of Abu Dhabi to meet the pontiff.
During his visit to the UAE, the pontiff signed a document promoting the Muslim-Catholic fraternity.