Dubai, 14 June 2022 (TDI): App in Snap has won the Pakistan Partner of the Year Award by Huawei. The Pakistani company has been declared the Excellent Huawei partner of 2022.
The company unlocked Silver Partner status in just five months and Gold partner status in 8 months. CIO of App in Snap, Farhan Sarwar, underscored the value of small opportunities as they lead to better achievements in life.
He appreciated Huawei and aimed to follow the lead. In addition to App in Snap, several other Pakistani companies such as Hew Horizon, Wateen Solutions, PTCL, CMC, and Transworld also participated in the Summit.
Consequently, the Pakistani company and other participants aim to celebrate and appreciate their success and motivate themselves to unlock new potential in the technology sector to gain success and global recognition.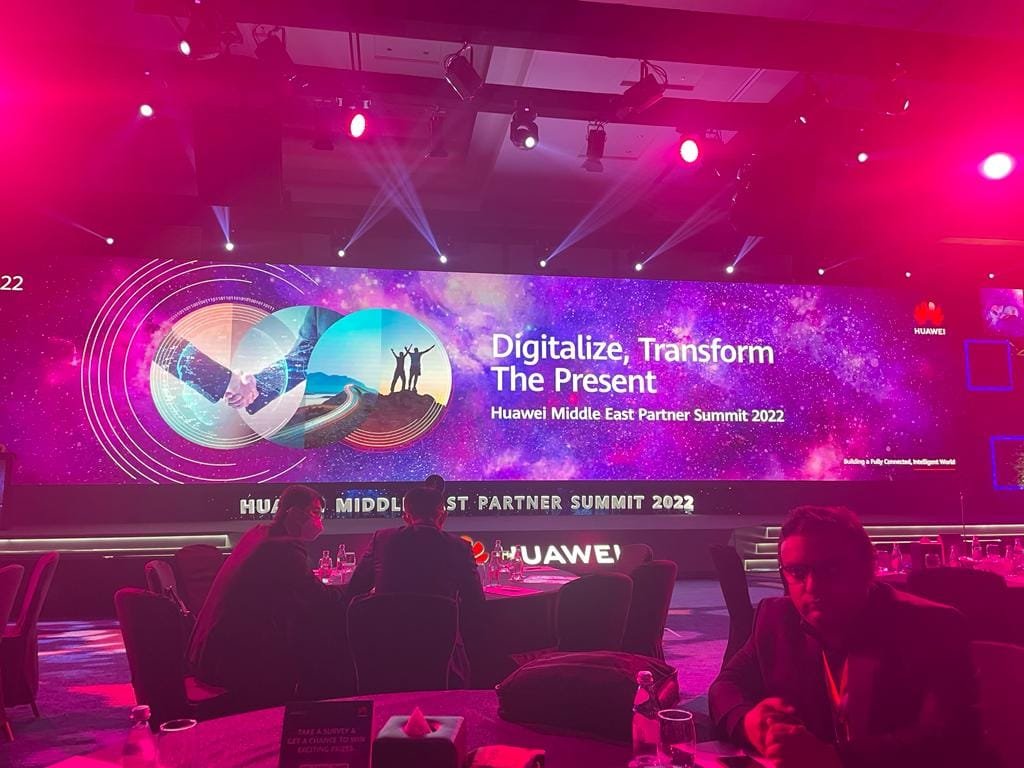 Meanwhile, App in Snap has shown great support for Huawei and trusts the company for its products and solutions to solve organizational tech challenges.
Likewise, the company has emerged from an ISV to a competent SI for Huawei in the financial services industry, commercial market, developing partner lead pipeline, and a very high conversion ratio.
Enterprise Networking 
The President of Huawei Middle East and Africa, Steven Yi, stated that 2022 is a critical era in enterprise networking. He added that cloud-network Synergy is becoming essential for providing ubiquitous intelligence for every enterprise.
Future networks need to be cloud-native, integrating the #digital world with the physical world and enabling #connectivity from anywhere and at any time. Cloud-network synergy is becoming essential for providing ubiquitous intelligence for every enterprise. #Huawei https://t.co/tq3riI3Klk

— Steven Yi (@Huawei_StevenYi) June 10, 2022

Also, the Managing Director and Senior Vice President of Enterprise Business Group, Huawei Middle East, Alaa Elshimy, underscored the event's aim.
He said that the company aims to grow the whole pie with its partner by enabling them to reap the most benefits from the new value chain. For this purpose, the company aims to win with its partners and customers.
Pakistani Companies at Summit 
Also, the CEO of Nera Telecommunications, Ziad Aslam, said that Huawei's initiative of investing time and resources in partners is encouraging.
While referring to the meeting with the CEO of Huawei, Jean Gao, Sarwar said that the event provided productive networking and business cooperation opportunities for the partners.
Meanwhile, the 2021 Tiger program winners Kashif Ali (HCIE), Techaccess Pakistan, and the CMC Pakistan Firdous Khan represented Pakistan at the HC certification experience sharing session.
Later, the CFO of CMC Pakistan, Mehboob Ahmed Khawaja, said that Huawei organized an excellent event with great emphasis on a wide range of topics on common business interests.
Commitment to Ecosystem Growth
In addition, the NewHorizon's COO remarked that the IP carnival at the Summit was exciting, and the information regarding new products and fast delivery was its highlight.
Further, he talked about the CXO forum, which highlighted Huawei's commitment to ecosystem growth.
Earlier, the EZY technologies won the Pakistan Distributor of the year award, and Mindware won the Emerging Distributor of the year Award.
These tech-driven organizations are playing an instrumental role in envisioning shared goals of developing and building business alliances.
To clarify, Huawei Middle East Partner Summit is an annual event that celebrates success with its partners. Huawei aims to appreciate its partners through these events by giving them credits for their achievements.