Baghdad, 18 April 2023 (TDI): Ahmed Amjad Ali, Ambassador of Pakistan to Iraq met with Ahmad Al-Mubarqa, the Minister of Youth and Sports of Iraq on April 17.
Both officials discussed areas of mutual concern for both countries and strengthening ties through collaboration in sports. The two representatives also looked at signing a Memorandum of Understanding (MoU) on sports during their meeting.
The meeting between the Ambassador and Iraq's Minister was cordial and productive. Both parties expressed a desire to improve bilateral ties, particularly in the area of sports.
The discussion centered on looking into new possibilities to improve collaboration in several sports-related areas, including technical assistance, exchange programs, and training.
Also Read: Czech Envoy promotes Sports diplomacy through Golf Tournament
Ambassador Ahmed Amjad Ali expressed his delight at meeting with the Iraqi Minister, stating that the meeting demonstrated the importance of Pakistan's relations with Iraq. He also acknowledged Iraq's rich cultural heritage.
Ahmad Al-Mubarqa, Iraq's Minister of Youth and Sport, praised the significance of the meeting and underscored the necessity of collaboration between the two nations to advance sports and deepen bilateral ties.
He said that Iraq is eager to discover new opportunities for cooperation and to benefit from Pakistan's expertise in cricket and other sports.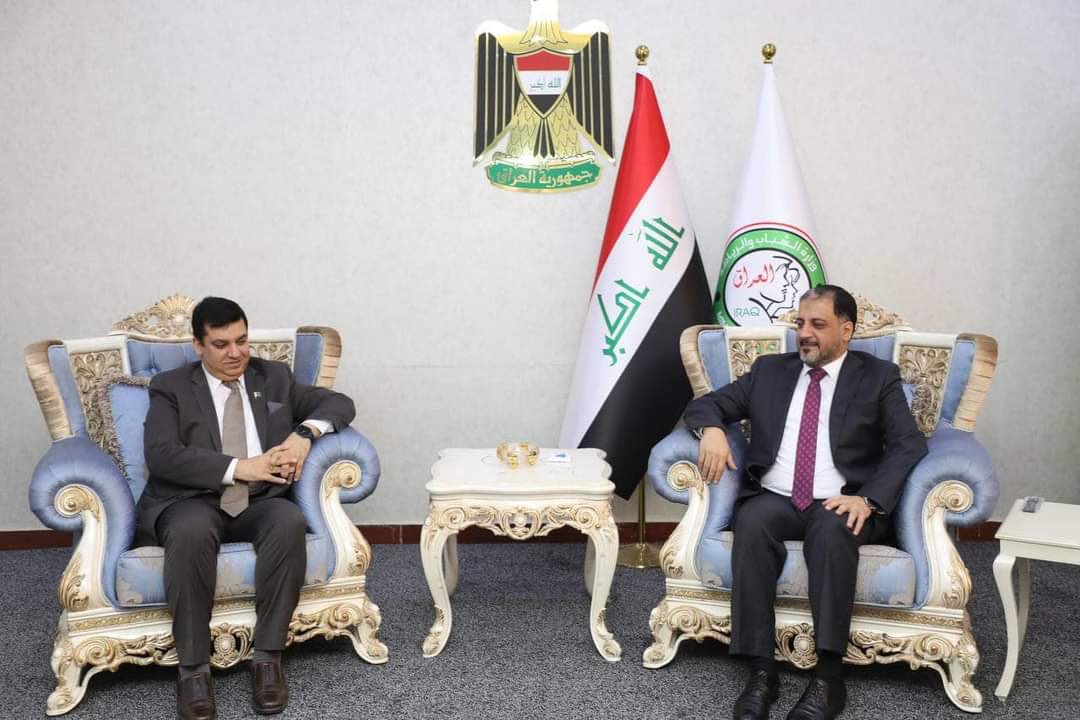 The signing of the MoU on sports is expected to create a framework for cooperation between the two countries, which will help boost the exchange of talent and knowledge.
Sports have always been a unifying factor for people all over the world, so it will also aid in fostering friendly relations between the two nations.
In addition to sports, the two officials also discussed other areas of cooperation, including tourism and culture.
They agreed to explore new avenues for cooperation in these areas to further strengthen the already strong bilateral ties between Pakistan and Iraq.
The meeting between Ambassador of Pakistan and the Sports Minister was a positive step towards strengthening the friendship and cooperation between Pakistan and Iraq.
It demonstrated the commitment of both countries to promote people-to-people ties and work together for a better future.