Islamabad, 7 November 2022 (TDI): At a public ceremony on November 5 at Akorda, President Kassym-Jomart Tokayev signed constitutional revisions to re-establish the Constitutional Court and expand the authority of the country's Human Rights Commissioner and the Prosecutor General's human rights focus, among other measures.
The six laws that the President signed during the event were adopted following the June 5 public referendum on constitutional revisions, and they signified the "beginning of a constitutional transformation." They are designed to highlight the objectives he announced in his state-of-the-nation speech in March.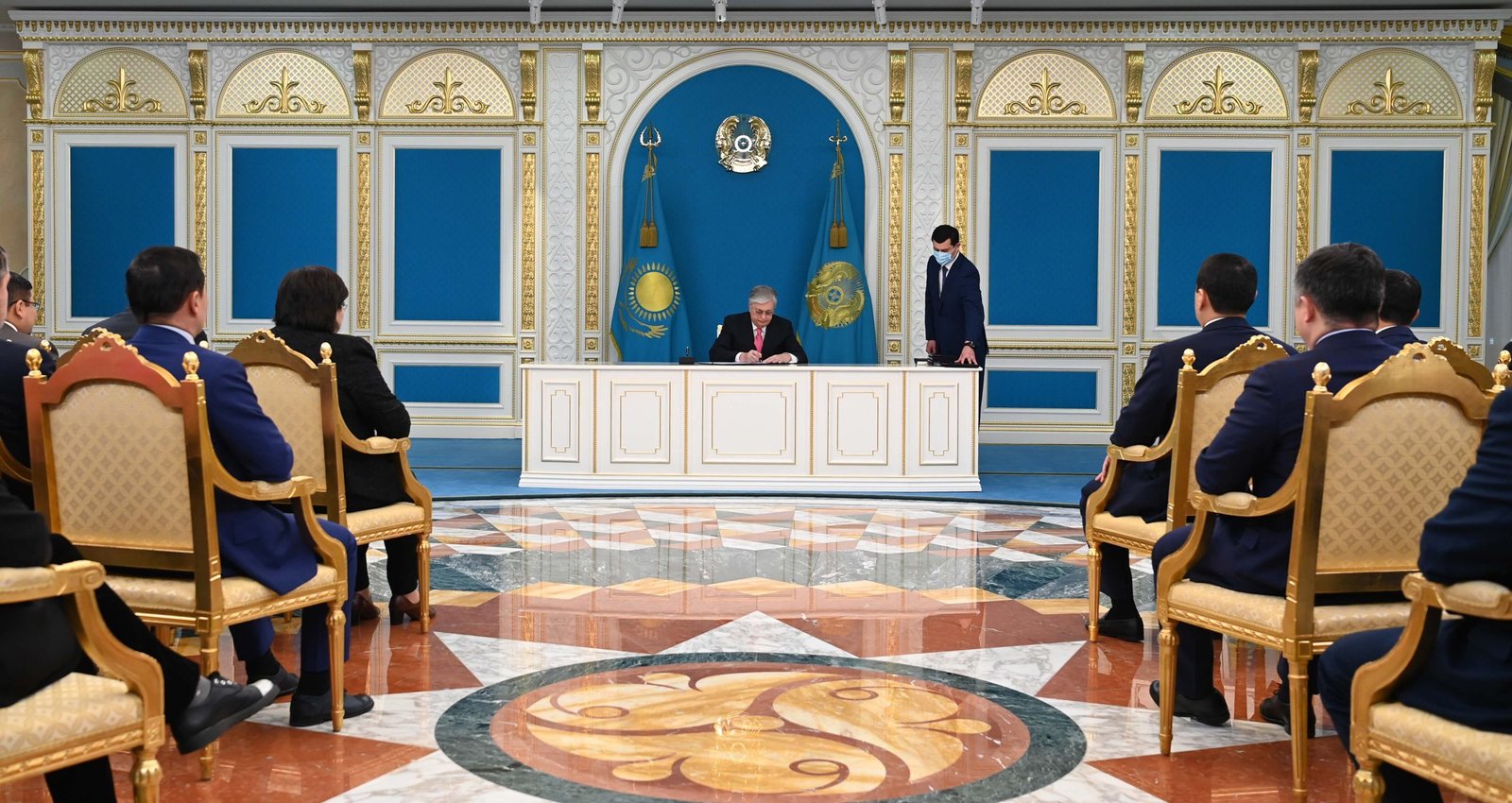 President said the constitutional revision heralded a new era in Kazakhstan's history. It enabled Kazakstan to consolidate the political transition of the previous three years and establish a firm platform for strengthening our statehood.
The ideals of fairness, transparency, and solidarity will be scrupulously followed from now on. According to Tokayev, the referendum demonstrated clearly that we could resist unprecedented external and internal problems.
Also read: President of Kazakhstan met with diplomatic corps
Change to a mixed electoral system
The regulations also govern Kazakhstan's transition to a mixed electoral system based on proportional representation in the territory of a single countrywide constituency as well as in single-mandate territorial constituencies.
Some Mazhilis representatives, regional maslikhats (local representative bodies), and district maslikhat deputies will be chosen for single-member districts.
The electoral process will now be based on a mixed electoral system. The election of deputies to Mazhilis and maslikhats of regions, cities of national importance, and the capital would be impacted by the modifications.
Half of the deputies will be elected in a single territorial constituency using a proportional representation method. The remaining half of the parliamentarians will be elected in single-member constituencies.
Six laws signed by President Tokayev
Implementing the amended constitution will start on January 1, 2023. The amended laws are the Constitutional Law of the Republic of Kazakhstan "on the Constitutional Court of the Republic of Kazakhstan; Constitutional Law "on the commissioner for Human Rights in the Republic of Kazakhstan; Constitutional Law "on the Prosecutor's Office, Constitutional Law "on amendments and additions to some constitutional laws of the Republic of Kazakhstan on the implementation of the Address of the Head of State dated March 16, 2022", the Constitutional Law "on Amendments and additions to some legislative acts of the Republic of Kazakhstan on the implementation of the Address of the Head of State dated March 16, 2022", Constitutional Law "on amendments and additions to the Code of the Republic of Kazakhstan on Administrative Violations."