Brussels, 16 February 2022 (TDI): President Abdel Fattah El Sisi of Egypt arrived in Brussels, the capital of Belgium to participate in the Sixth EU-AU Summit. Other leading stakeholders are arriving in the capital of Belgium to participate in the Summit, set for February 17 and 18.
The Sixth European Union-African Union (EU-AU) Summit will be held this week in the EU Headquarters in Brussels, the capital of Belgium.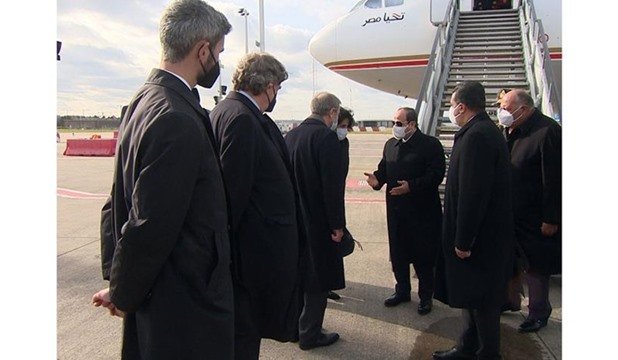 Sixth EU-AU Summit
The Sixth EU-AU Summit will take place in Brussels. The leaders of the EU and the AU and their respective member states have started arriving in Brussels. The Summit will lay the foundations for a revitalized and deeper AU-EU collaboration.
While in Dakar, the capital of Senegal, the EU President announced that the Global Gateway Scheme includes €150 billion for Africa. This multi-billion project of the EU is a part of the EU infrastructure investment scheme.
The EU Global Gateway Investment Scheme is comprised of 340 billion dollars to be invested in various infrastructure projects in the world by 2027.
Prosperous and Sustainable Partnership
European Union President, Ursula Von der Leyen on Thursday disclosed plans of 171 billion dollars investment in the African region. The European Commission President also announced that this scheme will be led by the European team and will be implemented in partnership with the African Union.
However, she did not mention how this amount would be spent in partnership with the AU. Commenting on the Sixth EU-AU Summit, the Chairperson of the AU, Macky Sall told that the EU and AU should be close with each other because of two reasons.
Firstly, the geographical proximity because the peace and stability of the two are closely connected. Secondly, Africa offers an opportunity to the EU for investment, because of its chip labor and vast natural resources.