Cairo, 10 December 2021 (TDI): Federal Minister for Education, Professional Training, National Heritage and Culture, Shafqat Mahmood held a bilateral talk with Dr. Tarek Galal Shawki, Minister for Education of Egypt. He also held a meeting with his Emirati counterpart, Hussein bin Ibrahim Al-Hammadi in Cairo.
The meetings took place on the sidelines of the 14th General Conference of the Islamic World Educational, Scientific and Cultural Organization ICESCO and 2nd Edition of Global Forum on Higher Education being held in Cairo, Egypt.
Scope of engaging with Egypt in Education sector
During the meeting with Dr. Tarek Galal Shawki, the Education Minister revered the scope, idea, and the contribution of Egyptian Knowledge Bank (EKB) project, a virtual library archive that provides learning resources for educators, researchers, learners, and the general public of Egypt.
Shafqat Mahmood added that Pakistan will further ties with Egypt in Education sector to learn from the Egyptian Knowledge Bank and to transform the trends of Education according to the modern digitalized world.
He further mentioned the broader perspective of the Egyptian Knowledge Bank for Pakistan. He considered EKB as an effective model to transform the education sector of Pakistan on modern lines and demands. The Education Minister invited the Education Minister, Egypt to visit Pakistan.
Prospects of enhancing cooperation in education sector with UAE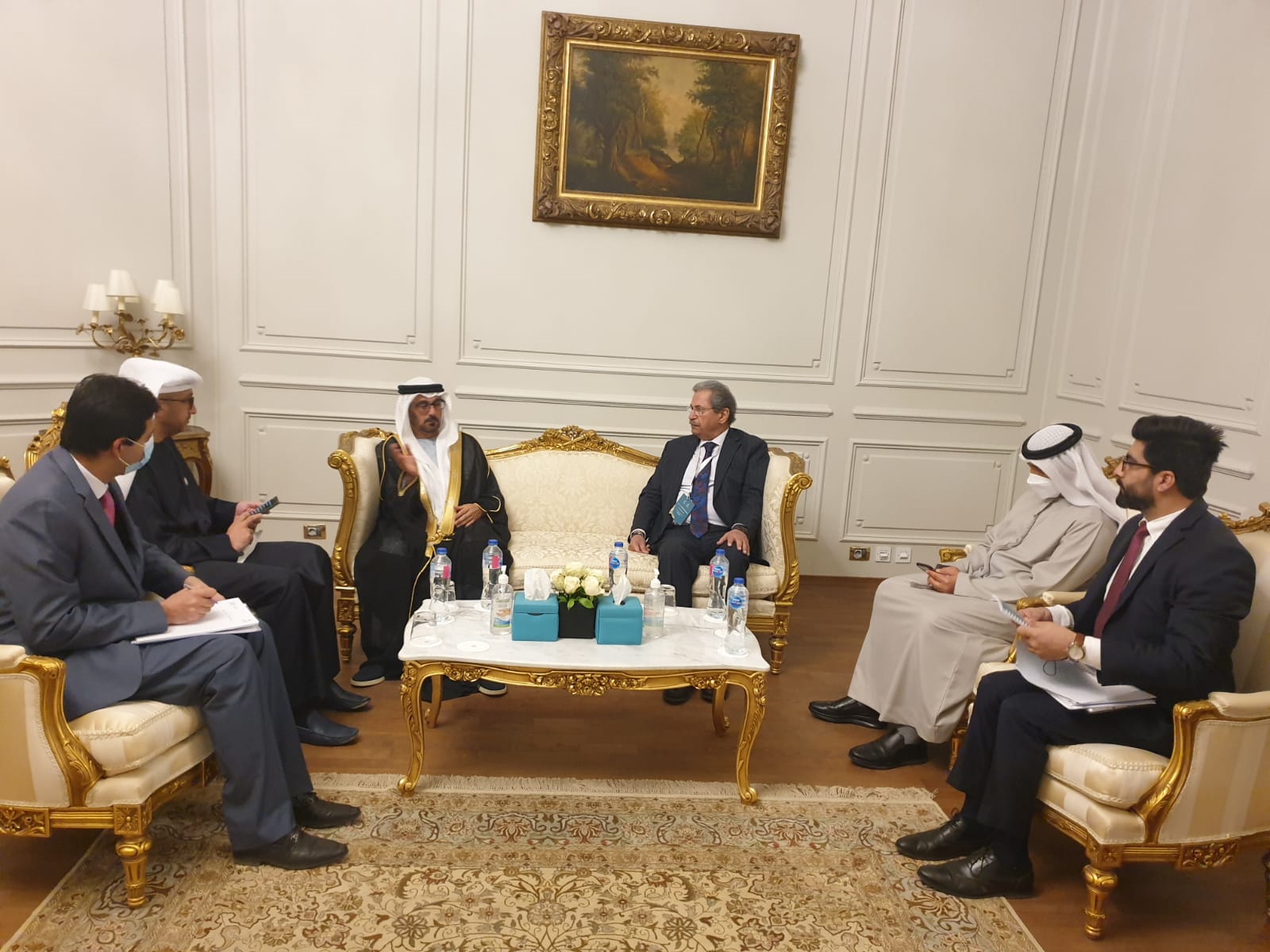 While meeting his Emirati counterpart at the ICESCO conference in Cairo, the Education Minister of Pakistan extended the desire of Pakistan to engage with UAE on educational grounds.
Both dignitaries have acceded to sign bilateral agreements to enhance cooperation in the sectors of education and skills. UAE Education Minister showed interest in taking Pakistanis expertise for developing qualifications and quality standards framework.
Mahmood said Pakistan's Higher Education Commission and the National Vocational and Technical Training Commission (NAVTTC) "will be tasked to engage with UAE side for further details and cooperation."
As UAE is home to some 1.5 million Pakistani and the second-largest source of remittance to the South Asian region, after Saudi Arabia, with whom Pakistan is designing friendly policies to enhance educational ties.
The two countries have also decided to develop a system where experts in various fields will be trained to benefit the market economy and to enhance public diplomacy.