Washington DC, 30 November 2022 (TDI): The United States (US) Secretary of State, Antony Blinken announced that the United States of America (USA) will co-host a second "Summit for Democracy."
The United States is proud to co-host the second #SummitForDemocracy in March 2023 alongside Costa Rica, the Netherlands, the Republic of Korea, and the Republic of Zambia. As we face unprecedented challenges, democracies around the world stand together to address them head-on.

— Secretary Antony Blinken (@SecBlinken) November 29, 2022
The summit will take place next year from 29 to 30 March, with the participation of Costa Rica, the Netherlands, South Korea, and Zambia. It aims at strengthening democratic institutions and fighting corruption around the world.
Read more: Biden announces US-Africa Leaders Summit
In this vein, the Administration of the President of the US, Joe Biden released a statement. It states, "During the 'Year of Action' following the first Summit for Democracy in December 2021, the US & over 100 partner governments have taken meaningful measures.
These include more resilient democracies, combat corruption, and defend human rights."
The statement also said, "Summit participants have undertaken important pro-democracy reforms at home, and contributed to impactful multilateral initiatives.
They also worked together to resist Russia's unprovoked and unjustified war against Ukraine. We look forward to another successful Summit, and accelerating concrete action toward democratic renewal." It concluded.
Inaugural Democracy Summit
The first and inaugural Summit for Democracy was a virtual summit, hosted by the United States of America (USA) from 9 to 10 December 2021.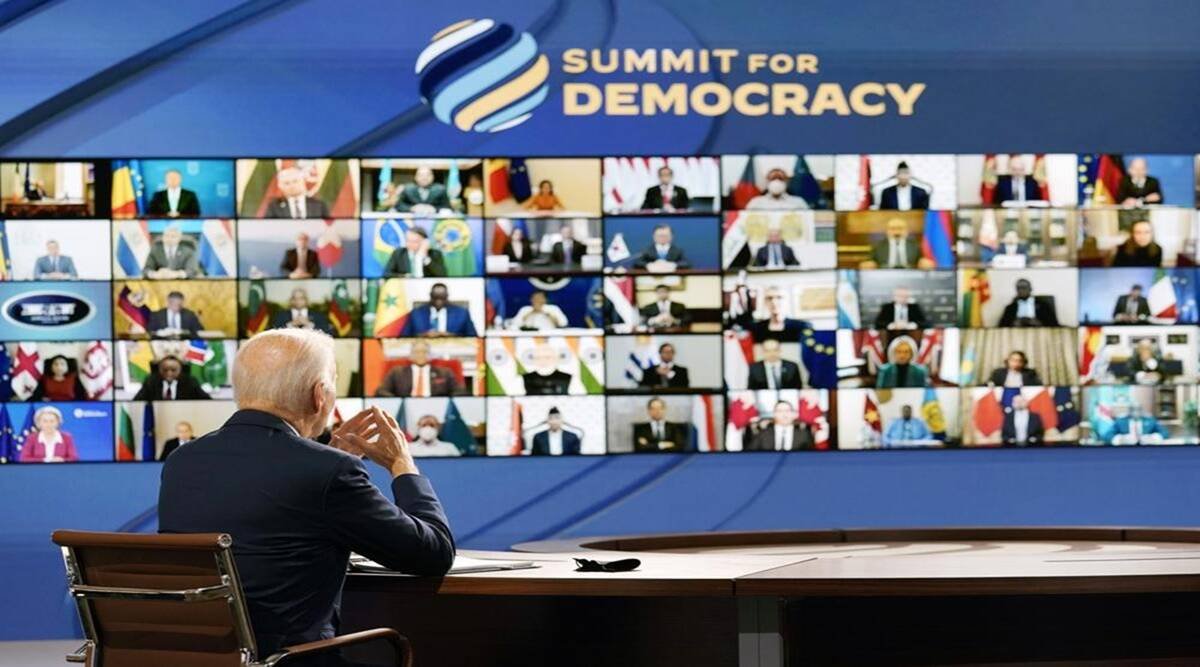 Its aim was to show how open, rights-respecting societies can work together to effectively tackle the challenges of the present time. Those include the Covid-19 pandemic, the climate crisis, and inequality.
Read more: Biden hosted the first Summit for Democracy
The summit was centered around three themes defending against authoritarianism, addressing and fighting corruption, and respect for human rights.
It was attended by the leader of more than 111 countries including Ukraine, India, Japan, Iraq, and the United Kingdom (UK) among others.
While talking to the Summit, US President, Joe Biden pledged $424 million for programming around the world that supports independent media, anti-corruption work, and more.
It is pertinent to note that the participating countries made 700 commitments intended to strengthen and safeguard democracy. The upcoming summit will evaluate how much countries have abided by the commitments.