Madrid, 30 June 2022 (TDI): NATO is more robust and united, and the US is taking concrete steps to augment its collective strength further. The US will enhance its force posture in Europe, respond to the changing security environment, and strengthen its collective security.
I think this will be a history-making summit.

NATO is stronger than ever. pic.twitter.com/gRE9dYNami

— President Biden (@POTUS) June 29, 2022
The President delivered these remarks of the United States at the opening ceremony of the NATO Summit 2022.
He extended his congratulations to Finland and Sweden for becoming NATO alliances which will further bolster their collective strength.
The NATO Alliance is proud to invite Finland and Sweden to become members.

Their decision to join this Alliance is going to make us stronger and more secure – it will bolster the steps we're taking during this summit to enhance our collective strength.

— President Biden (@POTUS) June 29, 2022
NATO Strategic Concept
While sharing the details of his visit on his social media account, the President said that NATO approved a new NATO Strategic Concept to reaffirm the unity and capability of its Alliance to defend every inch of NATO territory.
He augmented his statement by saying that an attack against one is against all. In the meantime, he highlighted various initiatives of NATO to strengthen its allies. He underscored the increase of US Navy Destroyers stationed in Spains's Rota Naval base.
Also, he announced that NATO will maintain an additional rotational brigade of 3000 fighters and another 2000 personnel in Romania and the establishment of permanent headquarters of the US Fifth Army Corps, and the strengthening of US-NATO interoperability across the entire eastern flank.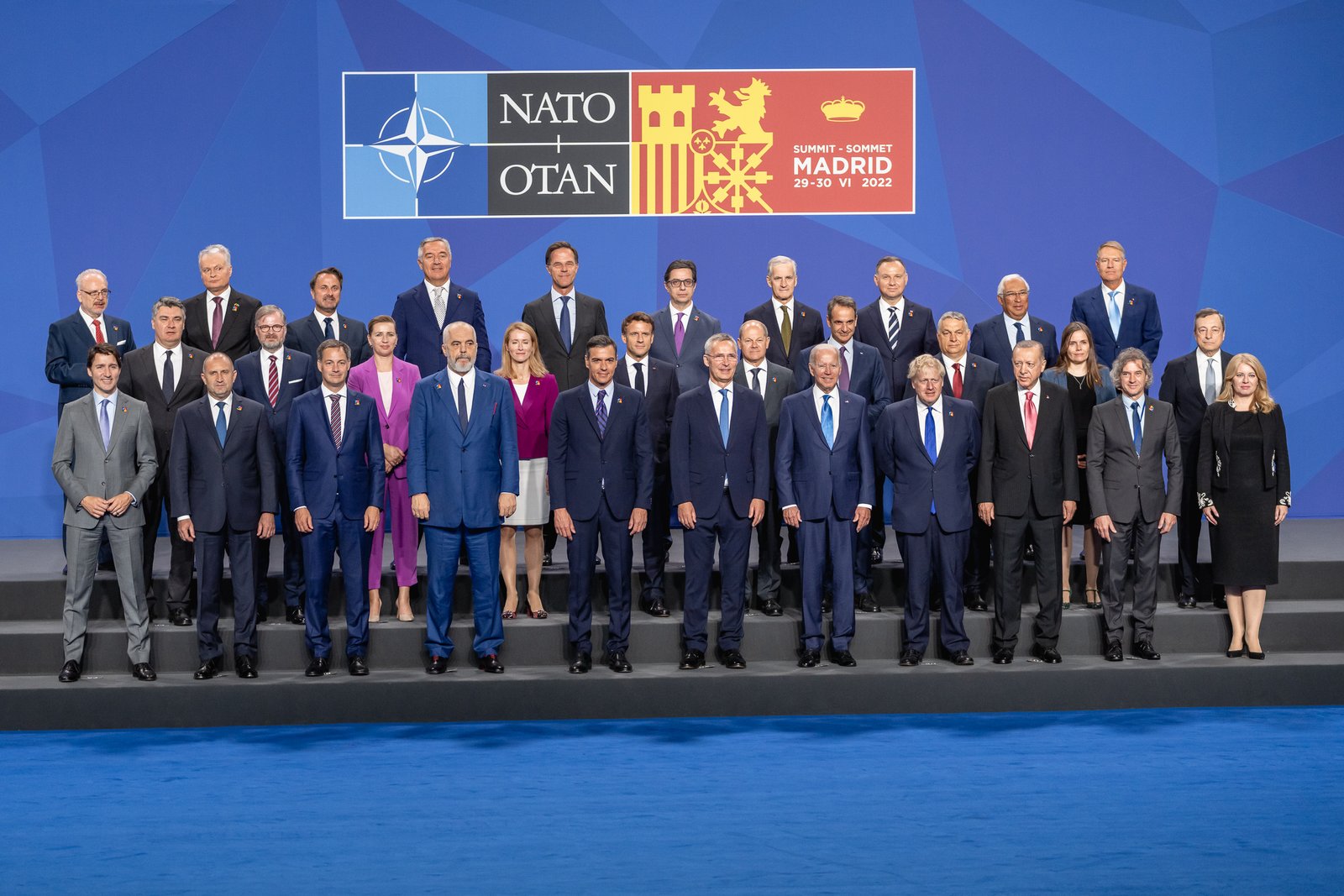 Trilateral Cooperation
Meanwhile, the US President also shared the details of his meetings with the President of the Republic of Korea, Yoon Suk-yeol, and the Prime Minister of Japan, Fumio Kishida, to underscore the shared objectives of the trilateral cooperation.
These objectives include denuclearizing the Korean Peninsula and a free and open Indo-Pacific. Earlier, the leaders of the Us, Japan, and South Korea agreed to enhance trilateral cooperation to resolve common security threats in the region.
In addition, the leaders also emphasized increasing trilateral security cooperation and strengthening America's extended deterrence for its two allies.
This meeting marks the first trilateral summit in five years as members of the three representative states gathered to rebuild ties.
NATO against Russian aggression
Moreover, President Biden said that Russia has shattered the peace in Europe and has attacked the tenets of the rules-based order. He was in solidarity with Ukraine due to a wrongful attack on its sovereignty.
Further, he stated that the US and its alliances are stepping up to support Ukraine and boost their joint defenses. Also, the NATO alliance has committed to strengthening its support for Ukraine.
❝Ukraine can count on us. For as long as it takes❞#NATO leaders have agreed to strengthen support for Ukraine 🇺🇦 with a Comprehensive Assistance Package#NATOSummit | #StandWithUkraine pic.twitter.com/wAnTXM60DU

— NATO (@NATO) June 29, 2022