Mosul, 5 September 2023 (TDI): In Mosul, Iraq, a UN-supported program is making a significant impact on the lives of girls by boosting the Mosul Girls Football Club.
This comes on the heels of a global phenomenon, as over two billion people worldwide tuned in to watch the Women's World Cup Final in August.
The game inspired a group of teenage girls in Mosul, who, along with their families, scoured the internet for streaming sites to catch the action. They saw a future where their club could take the same stage.
Three of the players, Ama (13), Zubaida (14), and Hadeel (15), share stories of displacement and loss, as Mosul was a city synonymous with death and despair less than a decade ago.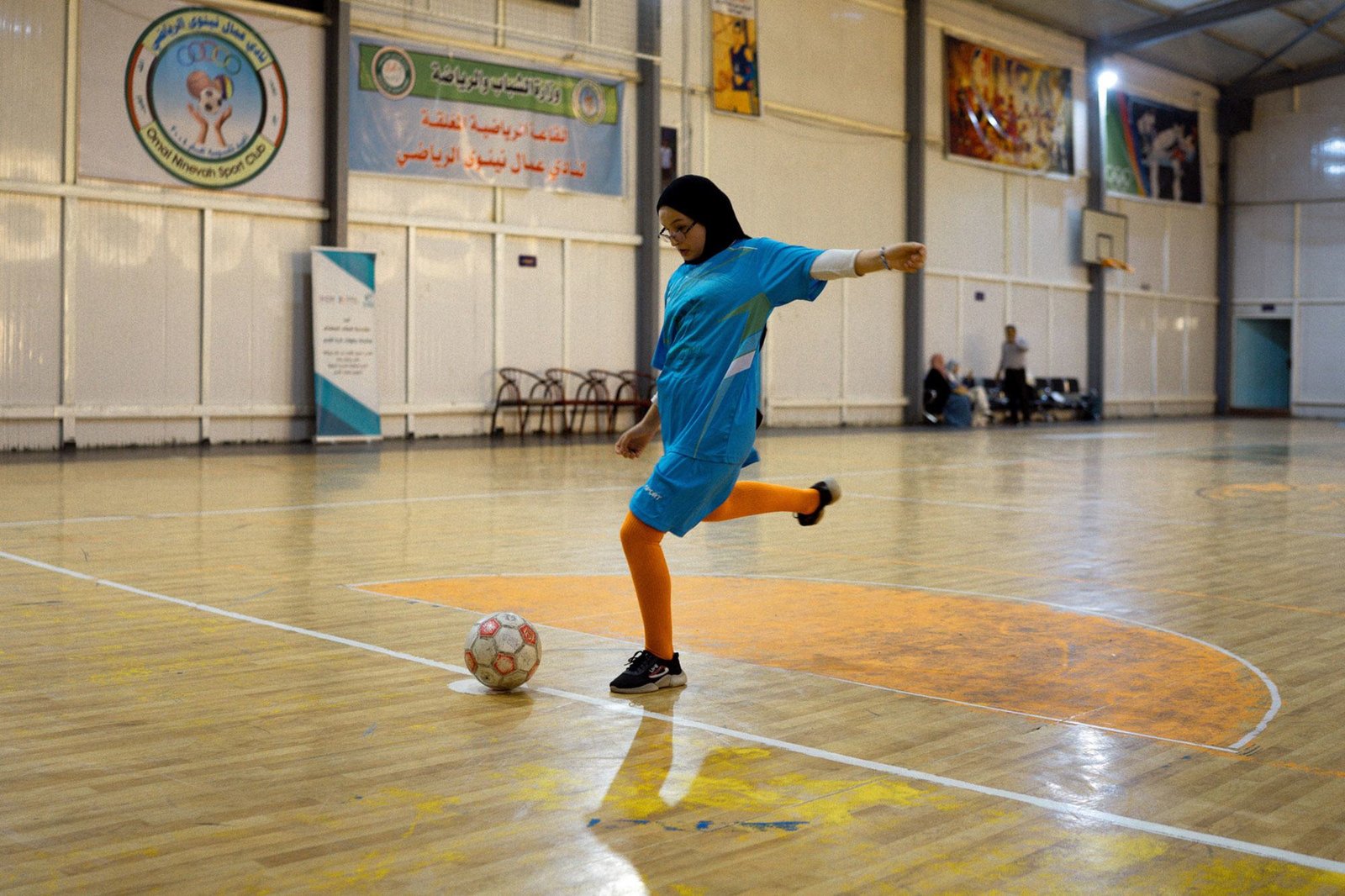 However, many families, including theirs, have returned to Mosul after years of living in uncertainty, determined to build a brighter future for their children.
In Mosul, it's not common for women and girls to play sports. Rama, one of the players, recalls the initial resistance from her mother, who was concerned about potential injuries. But eventually, her mother became her biggest supporter.
Similar stories of initial hesitation followed by cautious approval are shared by many girls on the team.
The genesis of the Mosul Girls Football Club can be traced back to 2021 when it started as a project under the Sustainable Peace Foundation (SPF) of Mosul.
⚽️ A @UNmigration-supported programme is giving a Mosul girls' football team a boost in #Iraq. https://t.co/1lPTFKs2Hi#GirlPower #football

— UN News (@UN_News_Centre) September 5, 2023
Shahad Khaleel, 29, led the initiative, collaborating with school teachers, community leaders, and parents to advocate for girls' participation in sports through the Sports for Peace project.
This project is one of 22 grassroots initiatives supported by the International Organization for Migration (IOM) in Iraq, funded by the Wasl Civil Society Fund.
Khaleel emphasizes that engaging young women and girls is essential, as violent extremist groups have exploited marginalized women and girls in the past.
The project's success has led to a six-month extension, continuing to work with over 150 girls in 10 teams across Mosul. Similar initiatives supported by IOM's Wasl Civil Society Fund are fostering social cohesion in other regions of Iraq.
Giorgi Gigauri, Chief of Mission at IOM Iraq, stresses the importance of investing in and encouraging efforts like the Mosul Girls Football Club, as they represent the determination and courage of Iraq's next generation.