Kyiv, 24 August 2023 (TDI): Every year, on this day, Ukrainians come together to commemorate their nation's hard-fought independence, marking the historic Declaration of Independence of Ukraine in 1991.
This year, President Zelensky spoke on the Day of the National Flag, saying, "The time will come when our entire free and peaceful Ukraine will be able to see this special flag."
Happy Ukraine's Independence Day!
 
The day of the free, the strong, and the dignified. The day of equals. Ukrainian men and women. In our entire country.
 
In this fight, everyone counts. Because the fight is for something that is important to everyone.

An independent Ukraine. pic.twitter.com/tUYTsn3TrE

— Володимир Зеленський (@ZelenskyyUa) August 24, 2023
The heart of this holiday beats in every corner of Ukraine, where citizens unite in a display of national pride. One can witness large gatherings adorned in traditional folk costumes, forming a vibrant tapestry of cultural identity.
President Zelensky emphasized, "Today marks a significant occasion: Ukraine's National Flag Day, a day of special importance."
The flag being hoisted today carries the signatures of Ukrainian defenders, the valiant heroes who tirelessly battle for our cherished freedom, for the sovereignty of Ukraine, and for the honor of our flag.
A moment is on the horizon when this very flag will unfurl with pride, embraced by our entire liberated and tranquil nation.
Today is a special National Flag Day in Ukraine.

The one we are raising today is signed by Ukrainian defenders, heroes who fight for our freedom, for Ukraine, for our flag.

There will come a time when our entire free and peaceful country will see it proudly wave.

🇺🇦🇺🇦🇺🇦 pic.twitter.com/7HG3yV1fAi

— Володимир Зеленський (@ZelenskyyUa) August 23, 2023
Read Also: Ukraine celebrates National Flag Day.
Furthermore, as Independence Day is a national public holiday, various institutions such as shops, museums, and government offices are closed, giving way to spirited festivities.
Throughout the day, the air is filled with the sounds of joy, and the streets come alive with a medley of events organized by local municipalities.
From evening fireworks to lively Zabavas, spirited concerts to open-air exhibitions, free public markets to entertaining circuses and sports events, the celebrations take on various forms to cater to every preference.
Also, for the younger generation, the festivities continue into the night with lively parties, making Independence Day a pivotal highlight on their calendars. This day, attributed to joy, unity, and a deep-rooted sense of belonging, marks the grandest celebration in their lives.
The Road to Independence
The significance of Independence Day traces back to the pivotal year of 1991. Before that, Ukraine was a part of the Union of Soviet Socialist Republics (U.S.S.R).
On 1 December 1991, a momentous referendum took place, with an overwhelming majority of 93.5% of voters supporting the declaration of independence initially made by Verkhovna Rada. This marked Ukraine's triumphant emergence from the shadow of the Soviet Union, reclaiming its sovereignty on 24 August 1991
This years' celebration
Unlike the usual independence celebration, this year is marked differently. The remains of Russian military equipment line the central avenue, offering a firsthand view of the nation's struggle against the Russian invasion. Parades and large gatherings due to fears of Russia launching major strikes were absent.
Vitali Klitschko, Kyiv's mayor, urged caution to both the residents of Kyiv and their guests.
While the country's celebration was subtle, Ukrainians in the diaspora and countries affiliated celebrated and congratulated Ukraine on its independence day, reaffirming their commitments to standing with them during times of hardship.
🌅 Day Two of the Capital Ukrainian Festival in Ottawa 🇨🇦. Two events today. Our art exhibit (with music and bar) and our Yarmarok (marketplace) with vendors, Ukrainian food, and a second stage of music. See you soon, doors open at 9 am. All at Lansdowne Park. #OCUF2023 🚪🎶🥟🇺🇦 pic.twitter.com/zxKjOoXpjK

— Capital Ukrainian Festival 🇺🇦 (@CapUkrFestival) August 20, 2023
💙💛 Paris, Dubai, Rome, Mexico City and dozens of other cities all over the world congratulate #Ukraine on 🇺🇦#IndependenceDay!😍 pic.twitter.com/QPHqZ1SMo9

— MFA of Ukraine 🇺🇦 (@MFA_Ukraine) August 24, 2023
On the Independence Day of 🇺🇦 #Ukraine, @alexanderdecroo 🇧🇪, @vanderbellen 🇦🇹, @alain_berset 🇨🇭, @PACE_President, @niinisto 🇫🇮, @DKovachevski 🇲🇰, @EP_President 🇪🇺 expressed their congratulations 💙💛 pic.twitter.com/qVF5lJrCzg

— MFA of Ukraine 🇺🇦 (@MFA_Ukraine) August 24, 2023
This Independence Day signifies not just a remembrance but a reaffirmation of democracy.
Festivities Across Ukraine: Kyiv Day
Every Ukrainian city has its own "city day," commemorating its founding. Kyiv, the capital of Ukraine, was established in 1982. It is celebrated around the last weekend of May and is a testament to the capital's historical importance.
Over two days, Kyiv transforms into a hub of festivities. A grand concert at the main square entertains hundreds of thousands. Street performances, cultural exhibitions, sporting activities, music concerts, and a splendid fireworks show paint the city with vibrancy and life.
A Symphony of Castles and Legends
Ukraine is home to magnificent castles that echo with tales of the past. Uzhgorod Castle, Ostroh Castle, Kremenets Castle, Palanok Castle and Lubart Castle are not just architectural marvels but vessels of intriguing legends. Each castle weaves stories of bravery, romance, and even supernatural occurrences, adding an enchanting layer to Ukraine's historical narrative.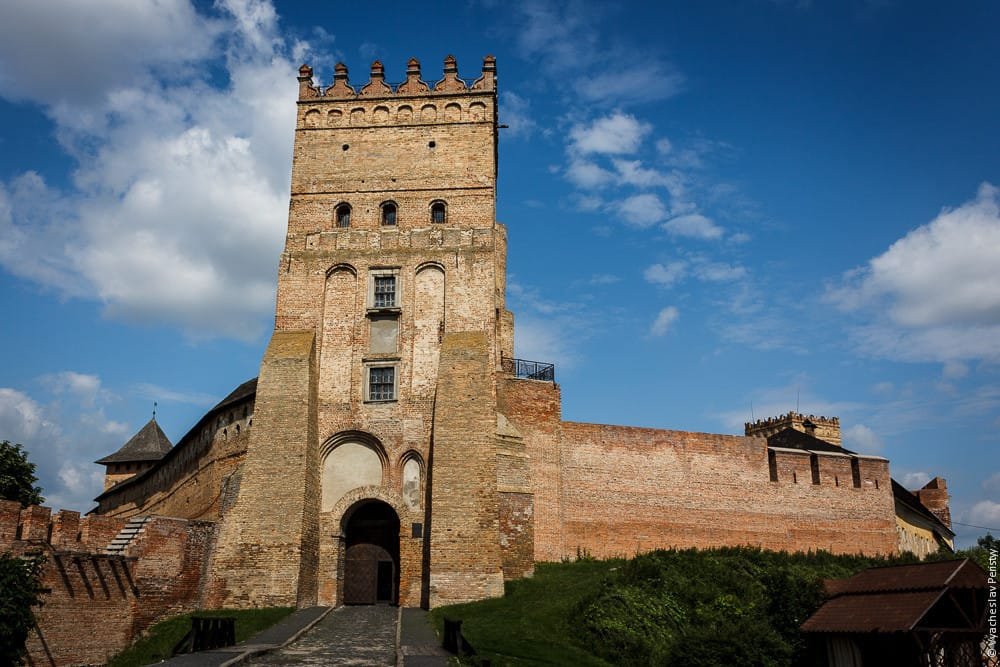 Embracing Culture and Tradition
Visiting Ukraine during Independence Day is an opportunity to witness the country's essence. As businesses close, it's wise to prepare with essentials and embrace the hospitality of locals.
Prepare yourself to experience Ukrainian customs, like sharing a drink of vodka with hosts. During the celebrations, a splendid array of dishes awaits, from the iconic borscht to the exquisite flavour of roasted eggplant creations.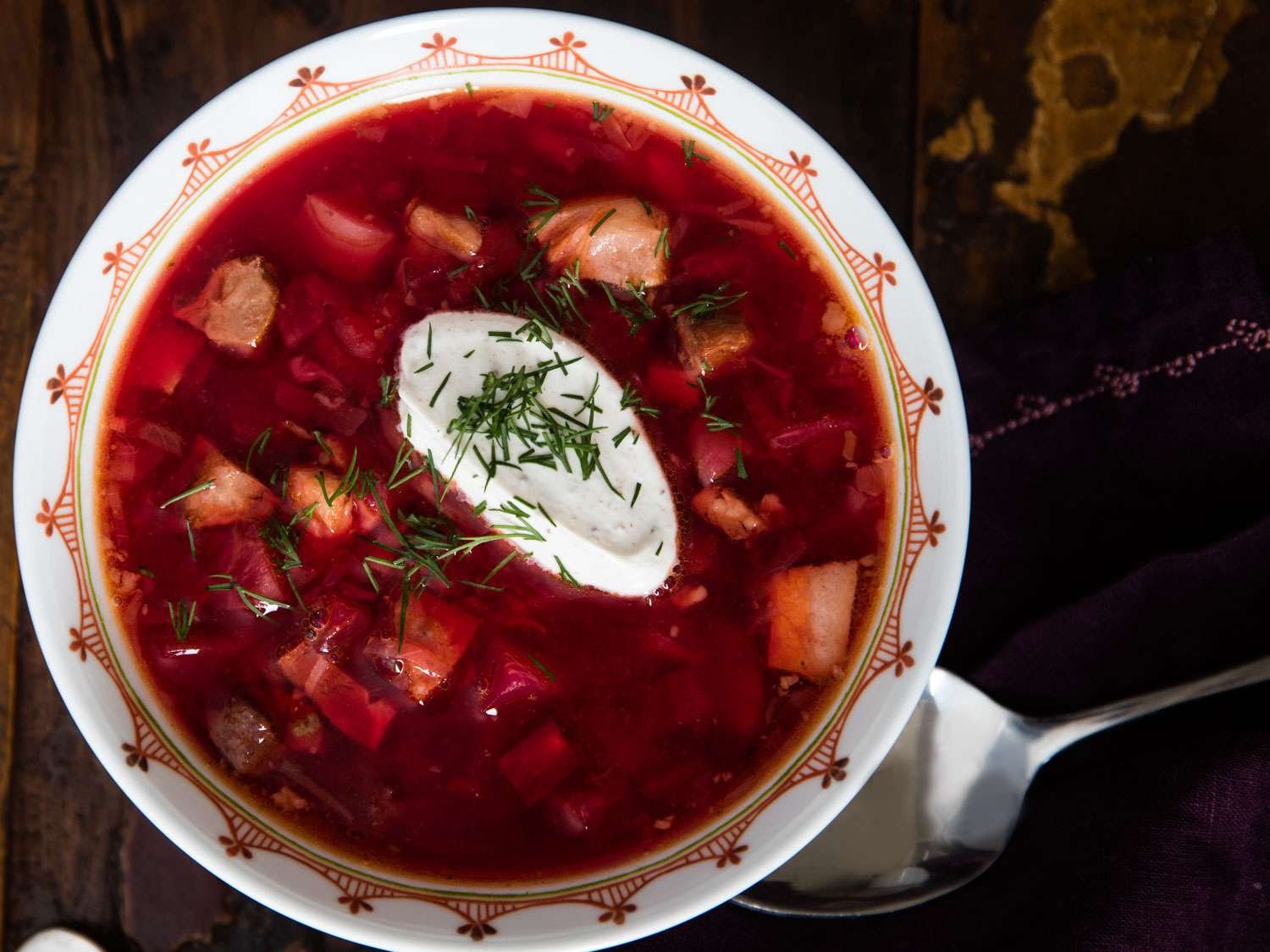 Moreso, the gentle dance of blue and yellow flags carries a significance far beyond their hues; they encapsulate the ideals of liberty, harmony, and the shared voyage of a country as it finds its rightful position within the worldwide tapestry.
In conclusion, the country has remained resilient despite the challenges that have confronted it in recent years, and Independence Day is a testament to the nation's enduring spirit.