Al Khor, 21 November 2022 (TDI): The exceptionally hyped FIFA World Cup Qatar 2022 began with a grand opening ceremony at the Al Bayt Stadium in Al Khor, on Sunday.
Ambassadors, Foreign officials, & celebrities were present among the throng of people. The venue is amongst one of the new stadiums built for the tournament. Qatar has spent almost $200 billion on stadiums, making it the most expensive World Cup in history.
Protocol Speech
The opening ceremony started with a protocol speech delivered by the Emir of the State of Qatar, Tamim bin Hamad Al-Thani.
Al-Thani welcomed the audience to the World Cup 2022 while highlighting the efforts put in by the Qatar government in making the event a huge success for everyone.
Read more: Qatar promotes FIFA World Cup
The Emir concluded the speech by wishing participating teams a magnificent football performance, high sportsmanship, and a time full of joy.
World Cup Medley & Fireworks
The speech was followed by a lights and firework display with flags, mascots, and jerseys of all the participating countries on display.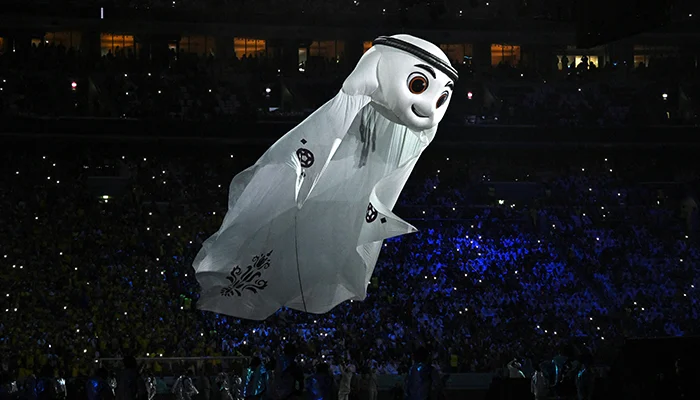 Additionally, popular songs from the previous editions of the World Cups were played. The audience present at the Al Bayt Stadium enjoyed the ceremony.
Jung Kook's Performance
The opening ceremony started with the act Leta'arafo (To know each other). Jung Kook, a South Korean pop star and lead singer of the BTS boy band performed his new single along with Qatari singer Fahad Al Kubaisi.
Jung Kook delivers at the #Qatar2022 opening ceremony! 🎶#Dreamers2022 | @bts_bighit

— FIFA World Cup (@FIFAWorldCup) November 20, 2022
The song entitled 'Dreamer' highlights the optimism that every World Cup brings on every four years. With only a few hours after its release, it is declared the number 1 hit on the All-Genre Genius Charts.
The popularity of the song is expected to surpass the iconic FIFA song of Shakira 'Waka Waka'. It is to be noted that Jung Kook is the first Solo-Asian to perform in the history of FIFA.
Freeman's Narration
The second act 'Chant of Nations' was performed by the famous Hollywood actor, Morgan Freeman in his booming voice. He donned the role of narrator and told the story of human unison. Morgan also celebrated the teams taking part in the World Cup.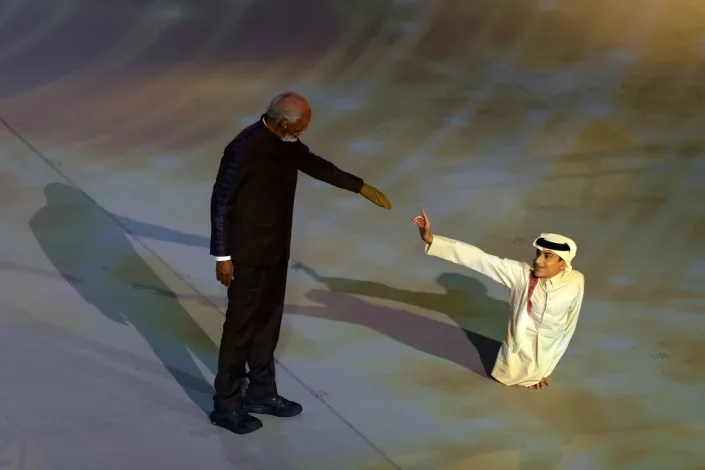 Qatari YouTuber Ghanim Al Muftah joined Freeman onstage and invited the world to come together. Both sat together to discuss the division that exists across the world.
It is pertinent to mention that the ceremony was attended by the President of Turkiye, Recep Tayyip Erdogan, and Saudi Arabia's Crown Prince Mohammed bin Salman. The Presidents of Algeria and Egypt were also present.