Islamabad, 24 November 2022 (TDI): Prime Minister of Pakistan, Muhammad Shehbaz Sharif will pay a two-day official visit to Türkiye, from 25-26 November 2022.
🔊: PR NO. 5️⃣3️⃣6️⃣/2️⃣0️⃣2️⃣2️⃣

Curtain Raiser: Visit of the Prime Minister to Türkiye (25-26 November 2022)

🔗⬇️https://t.co/5TerM1ZNhi pic.twitter.com/EamTeo7c4I

— Spokesperson 🇵🇰 MoFA (@ForeignOfficePk) November 24, 2022
Prime Minister is officially invited by the President of Turkiye, Recep Tayyip Erdoğan. Both officials will hold wide-ranging discussions encompassing bilateral relations, the regional situation, and other issues of common interest.
Read more: Pakistan and Turkey to boost business ties
Additionally, Shehbaz Sharif will also jointly inaugurate the third of the four MILGEM Corvette Ships for the Pakistan Navy, PNS Khaibar. The inauguration ceremony will take place at the Istanbul Shipyard.
It is to be noted that the Prime Minister will connect with leaders of the Turkish business community. In this vein, he will also meet Yalcin Yuksel, President of the Economic Cooperation Organization Trade and Development Bank (ETDB).
What is MILGEM Project?
Milli Gemi Projesi (MILGEM) is a national warship program of Turkiye. The name of the project emerged from the phrase "National Ship" which is translated to Milli Gemi, in Turkish.
It is managed by the Turkish Navy and aims at developing multipurpose corvettes, frigates, and destroyers.
These will be deployed in a range of missions, including reconnaissance, surveillance, early warning, anti-submarine warfare, surface-to-surface and surface-to-air warfare, and amphibious operations.
The project has developed four Babur-class corvettes for the Pakistan Navy. Back in 2021, the first MILGEM-class corvette ship, named PNS Babur (F-280), has been launched from a shipyard in Istanbul.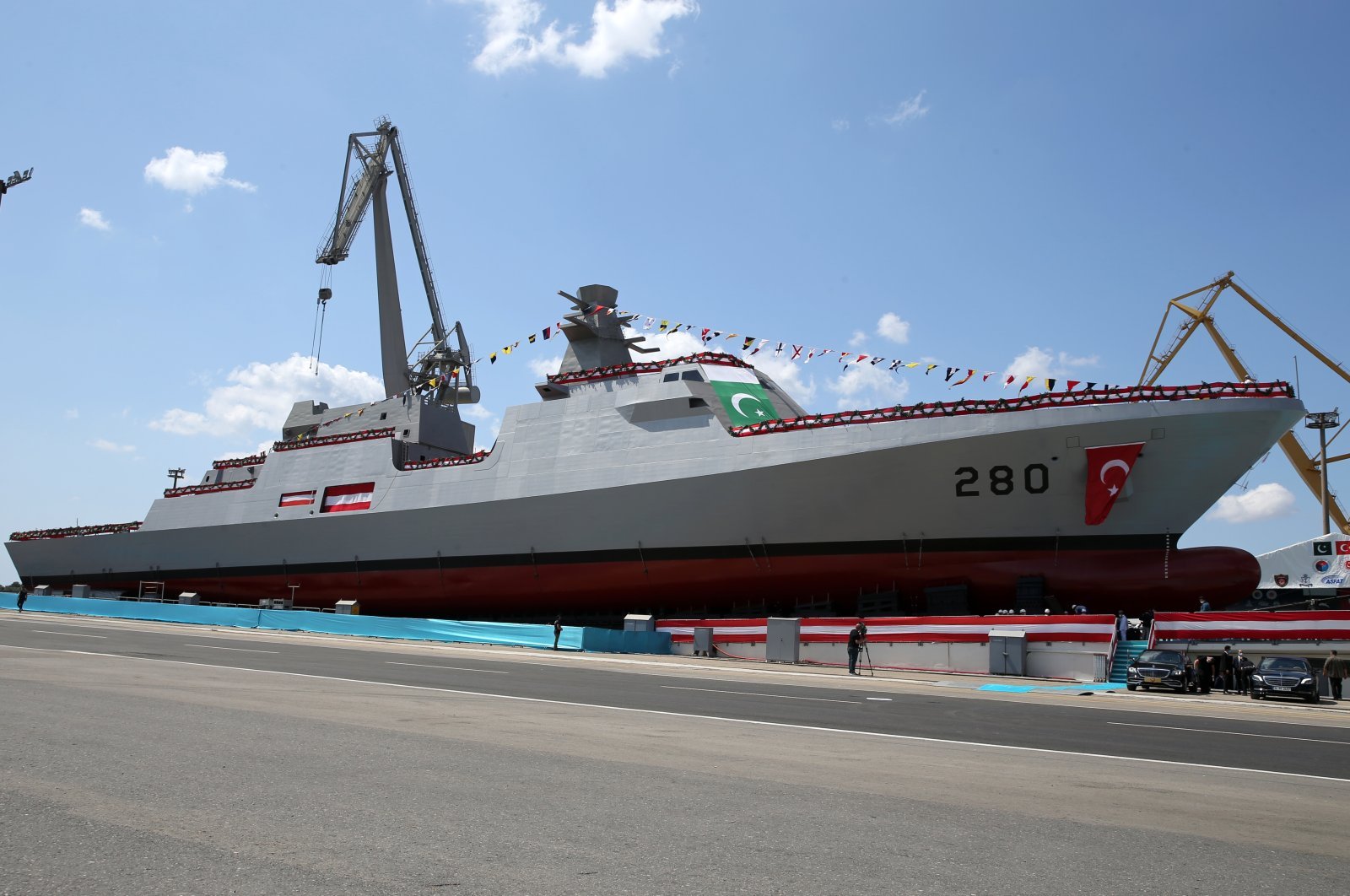 The launch ceremony was attended by the President of Pakistan, Arif Alvi, and his Turkish counterpart, Recep Tayyip Erdoğan.
It is to be noted that Pakistan, in 2018, signed a contract with Turkish state-owned defense manufacturer Askeri Fabrika ve Tersane İşletme (ASFAT) for four MILGEM-class corvettes. The contract will be completed in 2025.
Read more: Pakistan and Turkiye sign Preferential Trade Agreement
These corvettes will work as a core element of the Pakistan Navy's kinetic response to traditional and nontraditional challenges and maintain the balance of power in the Indian Ocean Region.