Kigali, 4 January 2022 (TDI): The President of the local cycling governing body of Rwanda,  Abdallah Murenzi said that preparations for Tour du Rwanda 2022 are ongoing as planned despite the fresh challenges that the current Covid-19 situation is inflicting on sporting activities in the country.
Tour du Rwanda
Before the election of Bayingana as the head of the Ferwacy in 2008, Tour du Rwanda was a regional cycling race that brought together Rwandans and riders from neighboring Burundi, Tanzania, and Uganda. The Ferwacy is the local cycling governing body.
After his election in 2008, he was aided by the National Technical Director Jock Boyer, Jean-Claude Herault, and Oliver Grandjean to organize TOUR DU RWANDA, internationally. In less than 5 years, the TOUR DU RWANDA rose to become one of the top 3 racing cycling organizations on the African continent.
Every year, a total of $51,000 (about Rwf51 million) is given out to winners in stage and general classifications. The overall Yellow Jersey winner takes home $4,000, while a stage winner receives $1,400.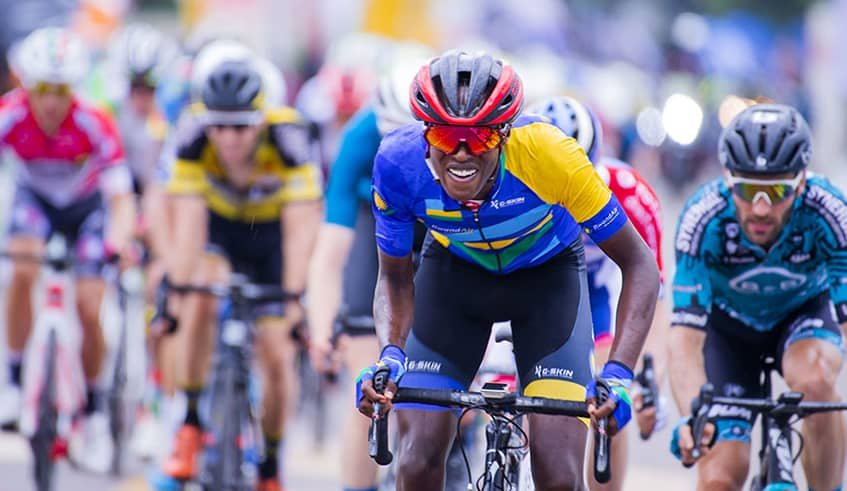 Martin Cristian Rodriguez won the 13th edition of Tour du Rwanda (2021). Each year, riders from different parts of the world challenge the Rwandan riders on their land to compete for the grand prize.
The 14th edition of the annual International Cycling Tournament is scheduled to take place from February 20-27, 2022. The 14th edition has 19 teams selected from major cycling nations in Africa and clubs outside the continent.
Preparation for Tour du Rwanda continues despite threats from  Covid 19
The recent surge of the Omicron variant of the Covid 19 resulted in the suspension of sports competitions and training sessions for a month in Rwanda. 
However, Abdallah Murenzi allayed fears that the preparations for the prestigious cycling event are still ongoing as planned. Nevertheless, the pandemic situation is closely monitored.
The teams would resume training sessions immediately after a short festive holiday. This would ensure they prepared well for the tournament. 
The teams would train at their respective camps. Also, regular testing exercises would be conducted to avoid the spread of the pandemic in the camp. So far, no Covid-19 case has been recorded in the camp.
However, it is not yet known whether the public will be allowed to follow the event on the streets as before. Howbeit, President Murenzi encourages people to get vaccinated to increase their chances of witnessing the continent's biggest race live.