Budapest, 24 November 2022 (TDI): Ambassador of Pakistan in Hungary, Asif Hussain Memon solemnly presented his credentials to Katalin Novák, the President of Hungary, on Wednesday.
The credential ceremony took place at the Sándor Palace, which serves as an official residence of the President of Hungary. It was followed by a detailed meeting between both officials in Blue Salon.
Read also: Ambassador of Hungary congratulates Pakistan on the 75th Anniversary
Asif Memon extended best wishes and greetings on behalf of the President and Prime Minister of Pakistan for the good health, and well-being of the President.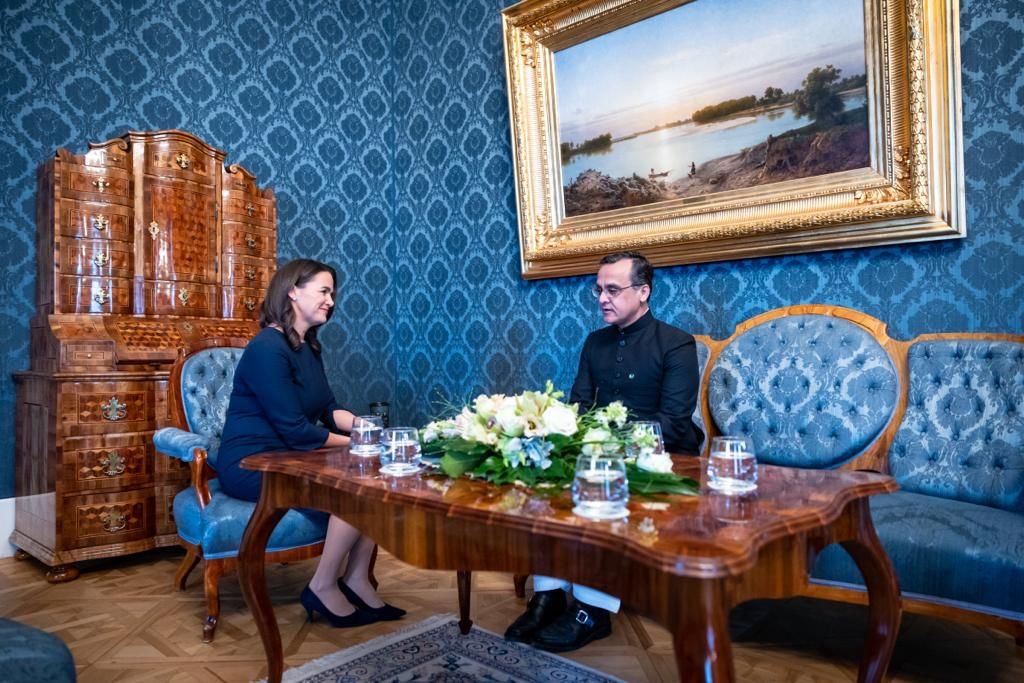 In addition, they talked about matters of mutual interest while discussing bilateral relations in multiple fields. They also reiterated the prospects of enhancing cooperation between Pakistan and Hungary.
Katalin Novák also conveyed her best wishes for the welfare and prosperity of the government and people of Pakistan.
Read also: Pakistan, Hungary conclude 2nd round of BIT negotiations
Within the framework of this credential ceremony, Asif Memon visited the Heroes' Square Millennium Monument where he laid a wreath at the Monument of Hungarian heroes.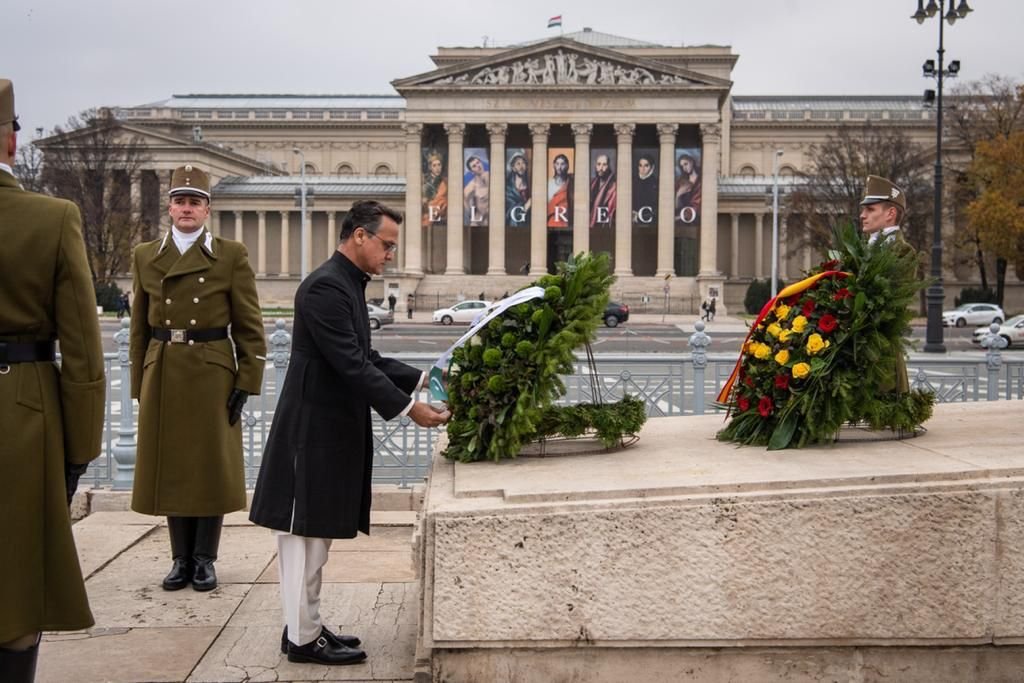 Pakistan-Hungary relations
Pakistan and Hungary established diplomatic relations in 1965 and since then the relations are only growing stronger. Hungary has an Embassy in Islamabad and an honorary Consulate in Karachi. Likewise, Pakistan has an Embassy in Budapest.
Bilateral ties between both countries are characterized by friendship, cooperation, and similarity of views on many important issues.
They have kept close collaboration at international forums, especially at the United Nations (UN). An important aspect of relations between Pakistan and Hungary is education collaboration.
In this vein, a joint venture of the Higher Education Commission (HEC) of Pakistan and the Government of Hungary is operational in the form of the "Stipendium Hungaricum Scholarship Programme."
Under this program, Pakistani students are offered fully-funded scholarships to study at the best institutions in Hungary. The scholarship period starts from mid-November till mid-January every year.
Previously, 200 students were allowed to study via Stipendium Hungaricum, but this year the number has been enhanced to 400. Pakistani students are advised to apply at both the HEC portal and the Tempus Public Foundation portal of Hungary.
It is to be noted that the Hungarian Oil and Gas Public Limited Company aka MOL is the third largest oil and gas producer in Pakistan.