Orsha, 9 March 2022 (TDI): Artists representing Pakistan participated in the International Exhibition "Kollegium NEW". The inaugural ceremony of the International Exhibition was held at Orsha Gallery on 4 March 2022.
Erum Ashfaque and Ayesha Kamal represented Pakistan by participating in the exhibition online. Moreover, the Embassy of Pakistan in Belarus provided 18 artworks of Jimmy Engineer for the exhibition.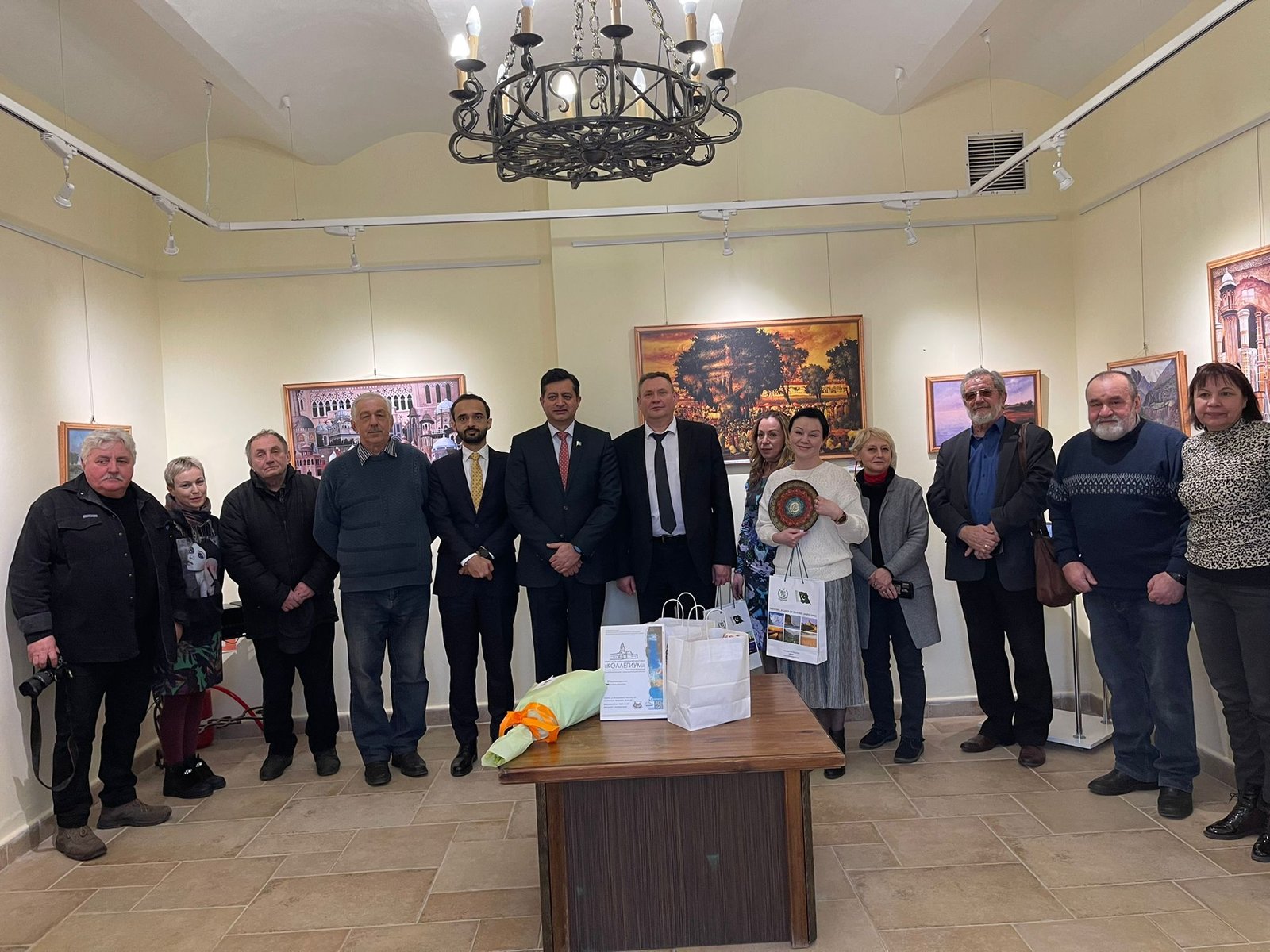 The Exhibition was conducted in a hybrid format. Over 150 Artists from different countries including Russia and Pakistan participated in the exhibition. The exhibition displayed artworks of graphics, modern paintings as well as art objects of professional artists.
The Ambassador of Pakistan to Belarus, Ambassador Sajjad Haider Khan participated in the hybrid inaugural ceremony. In addition, the Chairman of the Executive Committee of the Orsha region, Igor Isachenko also attended the art exhibit.
Likewise, the Director of the Cultural Institution "Museum Complex of History and Culture of Orsha Region", Julia Komarova as well as the Director of the Art Gallery named after V.Gromiko, Raisa Kondratyuk co-hosted the ceremony.
Ambassador Sajjad Haider Khan briefed the guests during his speech. He highlighted the diversity of Pakistani culture and its ancient heritage. Moreover, he also pointed out the significance of expanding cultural relations between Pakistan and Belarus.
Pakistan recognized the Republic of Belarus on 31 December 1991 in the wake of the USSR's disintegration. Diplomatic relations between the two countries were established on 3 February 1994.
Belarus opened its diplomatic mission in Islamabad in 2014 whilst the Embassy of Pakistan in Minsk was established in 2015. Ever since, bilateral relations have thrived between the two at an unprecedented rate.
The two partners have strong diplomatic ties with result-oriented, effective, broad-based, and all-inclusive economic cooperation, business to business interaction; inter-parliamentary cooperation; cooperation in the field of culture and education, and defense linkages.