Islamabad, 17 June 2023 (TDI):  Today, Pakistan participated in Europe's top tech expo and participants were excited to meet President Macron. Pakistan Embassy in France also arranged a B2B event for Pakistan and France companies to establish contacts and explore business opportunities in tech-related fields.
VivaTech has become the biggest startup and tech event in Europe. It is recognized worldwide as a powerful incentive for business transformation, startup, growth, and innovation for the common good.
Every year, VivaTech brings together in Paris the world's top business leaders, startups, investors' researchers, and thinkers for a unique experience. VivaTech started in 2021 and will be enriched with a digital platform that will bring together an even larger community of innovators.
In 2021, VivaTech introduced "Top 100 Future Unicorns," a list of the 100 most promising scale-ups in Europe (including the UK and Israel). These are the companies with high potential in the tech sector. Moreover, it can reach a potential valuation of $1 billion or more shortly.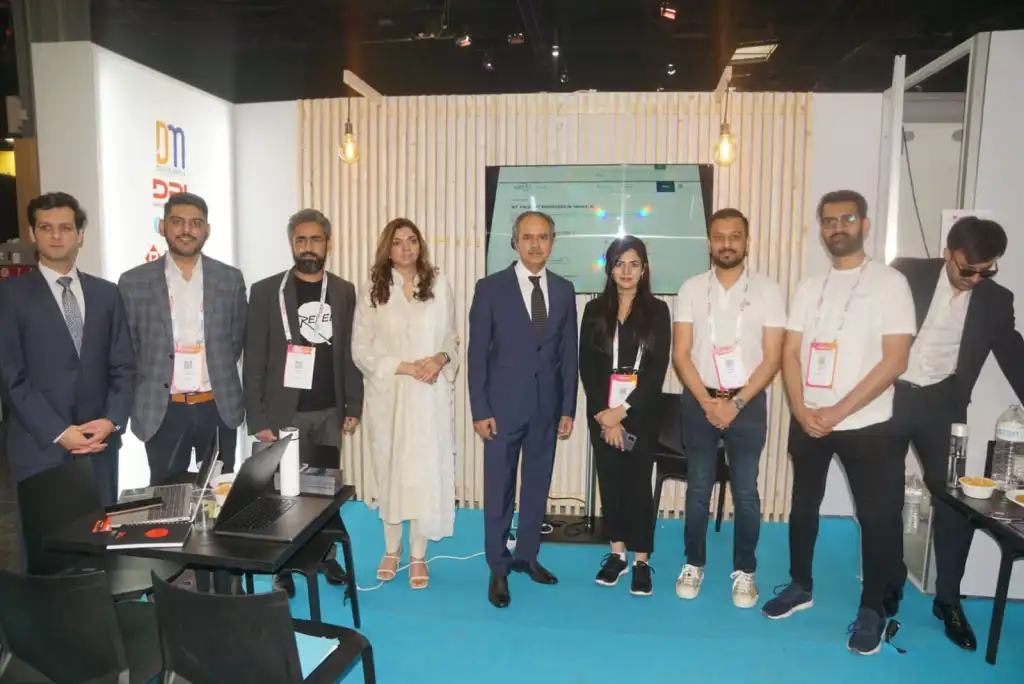 Every year, thousands of people from Europe's startup and entrepreneurial ecosystem travel to Paris to take part in VivaTech.
Also Read: Community event organized by Pakistan Business Forum France
Key themes of VivaTech 2023
The importance of technology and innovation across diverse sectors is poised to increase significantly over time. This year, VivaTech, a prominent tech event, is dedicating special attention to areas of technology that have the potential to shape society in profound and novel ways.
To begin with, the first theme of VivaTech 2023 is artificial intelligence (AI). It has already made an astonishing impact across various markets and is playing a significant role in numerous human activities.
Furthermore, the Climate Tech and Clean Tech space presents a unique opportunity for Europe to emerge as a global leader. European startups and enterprises are spearheading the charge by introducing innovative solutions to address environmental challenges, ultimately improving quality of life on Earth.
Inclusion and diversity in the workplace constitute another crucial theme at VivaTech, as they are catalysts for creating better businesses and societies.
Moreover, it is vital to address the underrepresentation of women in the tech industry. Efforts should be made to ensure that more women are included in VivaTech and other tech-related businesses, fostering a more diverse and inclusive ecosystem.
Additionally, in collaboration with Global Sports Week, VivaTech aims to revolutionize the sports industry by exploring the ways in which cultural, technological, and environmental changes will impact this sector.
Ultimately, VivaTech's expansion and success hinge upon active collaboration and concerted efforts among countries to engage with these themes and drive innovation forward.
B2B event between Pakistan and France companies for collaboration
The embassy of Pakistan in France hosted a B2B event. It will bring together the companies of both countries. It focused on the IT industry of Pakistan, which is a great opportunity for Pakistan to expand its IT industry.
They will establish contacts and explore business opportunities in tech-related fields. This would help Pakistani IT experts to work with Europe's high-tech companies and business experts.