Islamabad, 12 December 2022 (TDI): Hissein Brahim Taha, the Secretary-General of the Organization of Islamic Cooperation (OIC), & a ten-person delegation paid COMSTECH a visit on Monday.
1/2@OIC_OCI Secretary General H. E. Mr. Hissein Brahim Taha is being welcomed by the Coordinator General COMSTECH, Prof. Dr. M. Iqbal Choudhary along with his team at COMSTECH Secretariat today. CG COMSTCH gave a detailed presentation to the SG on COMSTECH activities.@OICatUN pic.twitter.com/TzmD0MIEJX

— COMSTECH (@OIC_COMSTECH) December 12, 2022
OIC delegation was accompanied by senior Foreign Ministry officials. The Secretary-General and his team were welcomed by Prof. Dr. M. Iqbal Choudhary, the Coordinator-General of COMSTECH, and his team.
Prof. Choudhary gave the Secretary-General a presentation on the history of COMSTECH, its vision and mission, past successes, ongoing initiatives, and future plans.
He also led the delegation on an orientation tour of the COMSTECH facility and briefed them on the cutting-edge training resources available there to help OIC states build their capacity.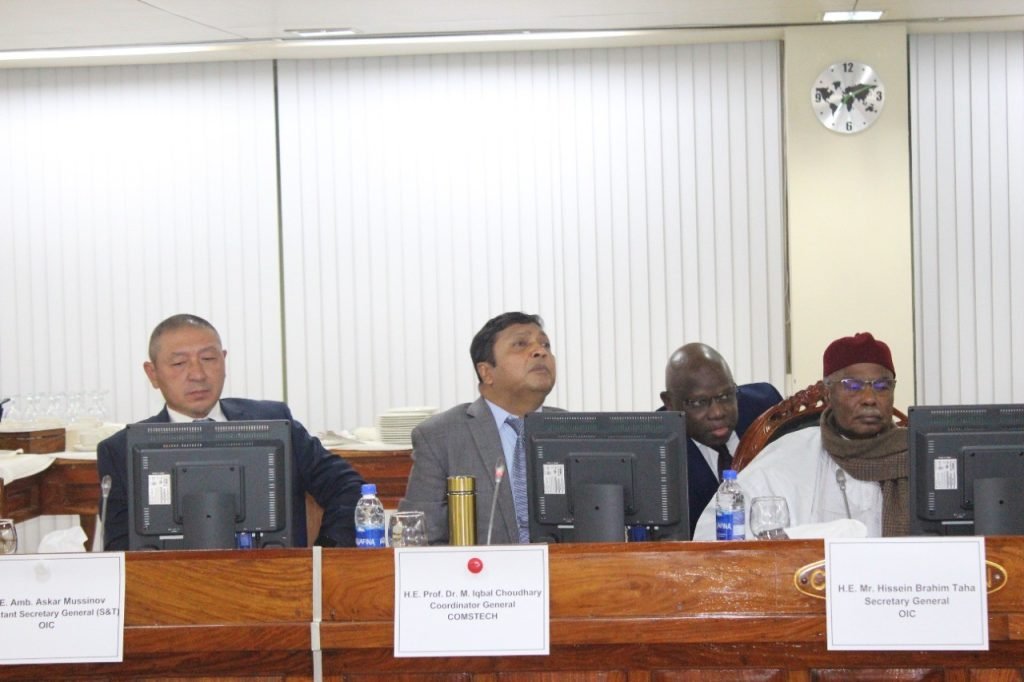 The Secretary-General of OIC spoke about various COMSTECH programmes and their effects on the growth of science and technology collaboration among OIC-member states during the presentation of the COMSTECH report by the Coordinator-General.
Also read: COMSTECH unveils Nigeria S&T Cooperation Program
He also provided insightful ideas and suggestions that will be applied to COMSTECH's future plans. Hissein Brahim Taha appreciated the current COMSTECH programmes.
These include the Consortium of Excellence, the Palestine, Yemen, and Africa Health Programs, the Fellowships Program, the COMSTECH-IFS Research Grants Program, and the COMSTECH-ICGEB Cooperation Program.
Likewise, he also lauded the COMSTECH-TWAS Science in Exile Program, the Research Fellowships for OIC LDCs Program, and the webinars, workshops, conferences, and exhibitions for building capacity.