Islamabad, 18 June 2022 (TDI): The Diplomatic Insight Group bestowed an award to Ibrahim Almadani (Major General Retired), Ambassador of the Hashemite Kingdom of Jordan to Pakistan, during a ceremony for the 5th Global Ambassadors Awards.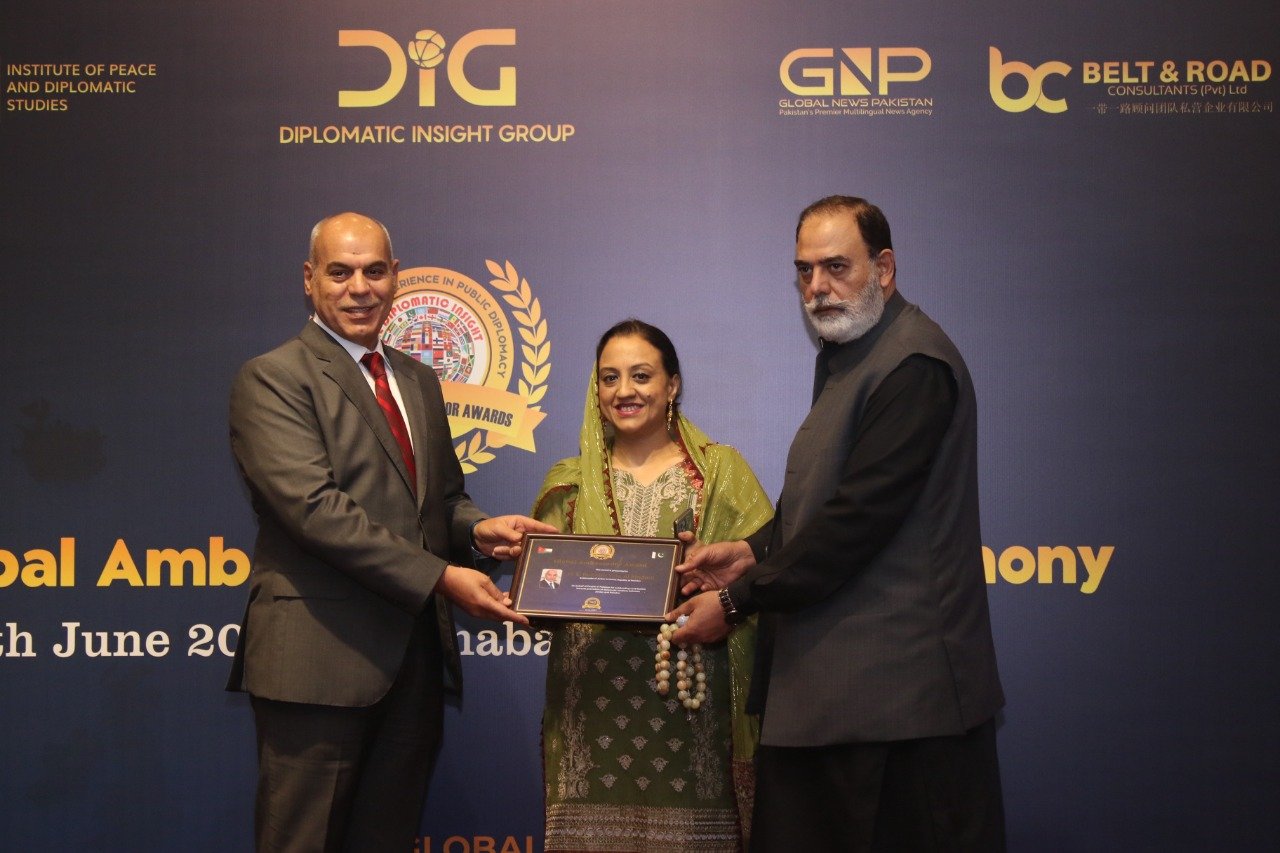 The award was conferred on behalf of the people of Pakistan, as a result of his outstanding contribution toward building a strong partnership between Jordan and Pakistan.
Ambassador Ibrahim Almadani began serving his country in 1980 and served as Director of the intelligence, reconnaissance, and surveillance.
Following his remarkable strategic vision, flawless, the Government of Jordan appointed him as an Ambassador to Pakistan in 2018.
During his tenure in Pakistan, Ambassador Almadani has been promoting bilateral relations between Jordan and Pakistan in all sectors on multiple levels.
His massive contributions have increased trade volume despite COVID-19 pandemic restrictions to restore tourism, solve pending issues, match the business community, and explore mutual opportunities.
The Jordanian Ambassador also intensified cooperation in different sectors, training, joint exercises, information exchange, and joint exercises between the two brotherly countries.
Along these lines, his enormous contributions resulted in the visit of various royal and military delegates from Jordan to Pakistan.
He also pursued the convening of the Joint Ministerial Committee (JMC) and the bilateral Political Consultations BPC along with propagating the importance of the digitalization of embassy consular services via online visa facilitation for Pakistani nationals.
Moreover, he enabled cultural ties between Jordan and Pakistan by maintaining and increasing the number of undergraduate scholarships for Jordanian students in Pakistan.
His immense contributions increased cultural collaboration between Jordon and leading Pakistani universities. Lastly, the Ambassador's services in evacuating stranded Jordanians and Pakistani nationals during Covid-19 airport closures are considerable.
5th Global Ambassadors Award Ceremony
As a public diplomacy initiative,  Diplomatic Insight Group organized the 5th Global Ambassadors Award Ceremony to acknowledge the services of Ambassadors and diplomats, and heads of international organizations, for enabling constructive bilateral relations with their respective states and missions.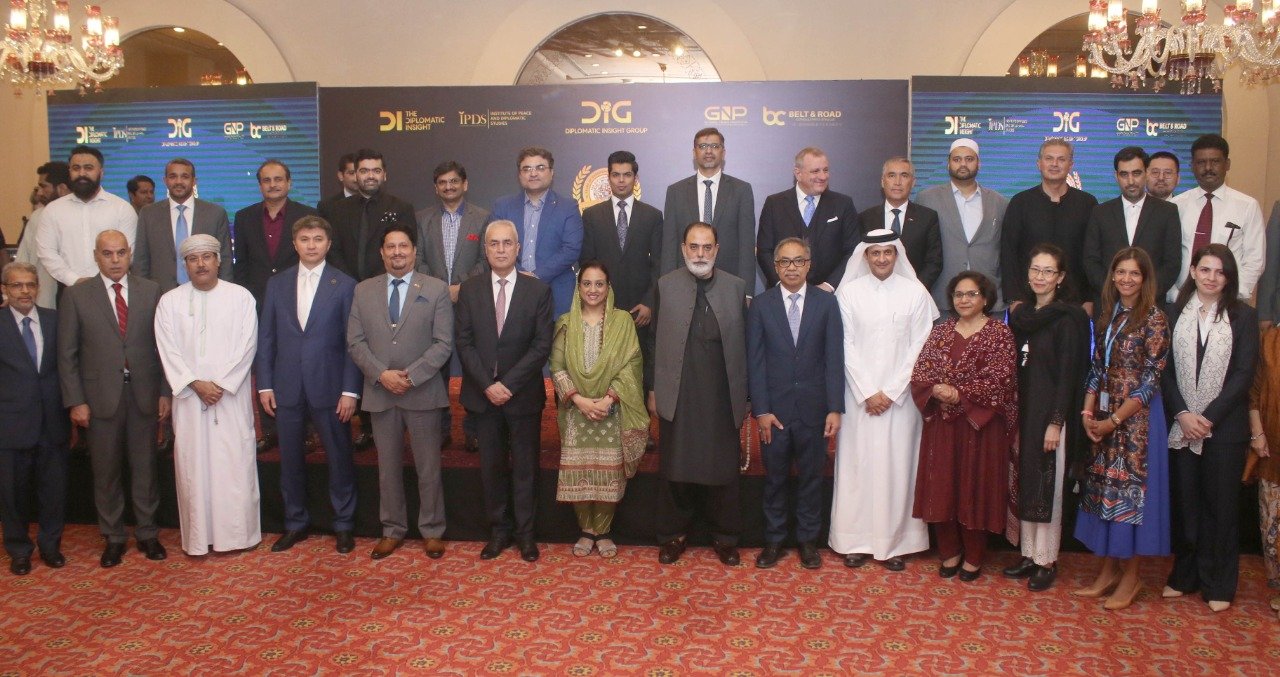 In addition to that, awards were also bestowed upon businessmen for the promotion of people-to-people ties, along with facilitating business and trade.