Islamabad, 18 June 2022 (TDI): The Diplomatic Insight Group conferred an award to Andreas Ferrarese, Ambassador of the Republic of  Italy to Pakistan during a ceremony for the 5th Global Ambassadors Awards.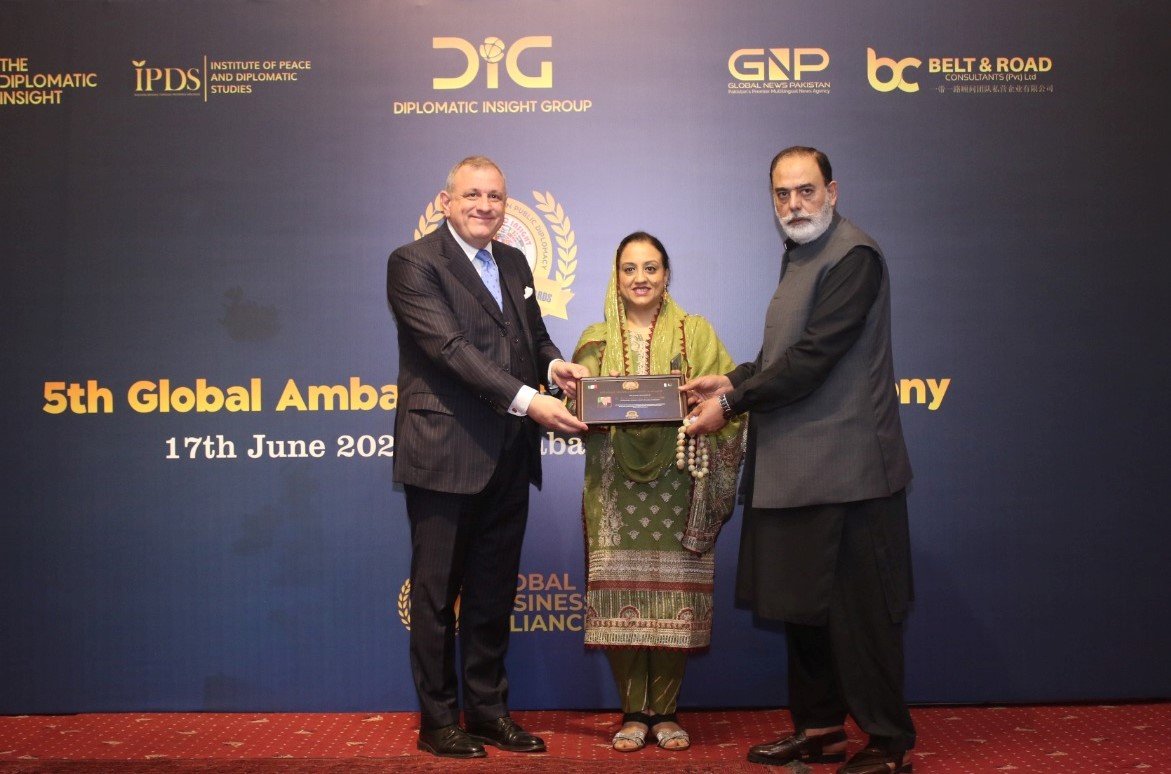 The award was conferred on behalf of the people of Pakistan, as a result of his outstanding contribution toward building a strong partnership between Italy and Pakistan.
Having a diplomatic career over almost 3 decades, the Ambassador of Italy is one of the well-schooled diplomats promoting peace and harmony in the global society.
Ambassador Ferrarese has served as Directorate-General for Economic Affairs, Deputy Head of Crisis Unit, and Ambassador to various countries.
Moreover, he has been serving as the Ambassador of Italy to Pakistan since February 2020. During his tenure as Ambassador of Italy to Pakistan, he managed the construction of the new Italian Embassy within six months.
Likewise, he has made tremendous contributions to enacting archeological mission in District Swat and collaborated with UNDP for the climate protection program "Glaciers & Students."
This program is a Scientific Based Approach to Monitor Climate and Glaciers in Pakistani Mountain Regions to Support Hydro-geological Risk Prevention.
Aside from that, Ambassador Ferrarese helped Pakistan maintain GSP plus status in the European Parliament. His immaculate diplomacy helped Pakistan in boosting the leather and textile sector.
Last but not the least, the incumbent Italian Ambassador laid the foundation of the Textile Centre for research and manufacturing in Faisalabad.
Also, his outstanding contributions and collaboration for defense have helped Pakistan fight terrorism in the country. Ambassador Ferrarese has worked incredibly to enhance Italy-Pakistan cooperation in bilateral trade, economic, cultural, environmental, and other fields.
5th Global Ambassadors Award Ceremony
As a public diplomacy initiative,  Diplomatic Insight Group organized the 5th Global Ambassadors Award Ceremony to acknowledge the services of Ambassadors and diplomats, and heads of international organizations. for enabling constructive bilateral relations with their respective states and missions.
In addition to that, awards were also bestowed upon businessmen for the promotion of people-to-people ties, along with facilitating business and trade.