Rawalpindi, 1 June 2023 (TDI): The Chief of General Staff of the British Army, General Patrick Nicholas Yardley Monrad Sanders, paid a visit to Pakistan's General Headquarters (GHQ) today for a meeting with his counterpart, General Syed Asim Munir, Chief of Army Staff (COAS) of the Pakistan Army. The conference was critical in boosting bilateral relations and enhancing cooperation between the two militaries.
Upon his arrival at GHQ, General Patrick Sanders laid a floral wreath at the memorial built in honor of the martyrs, Yadgar-e-Shuhada, to pay respect to the brave warriors of Pakistan. A Pakistan Army personnel presented a guard of honor to the Chief of General Staff of the British Army.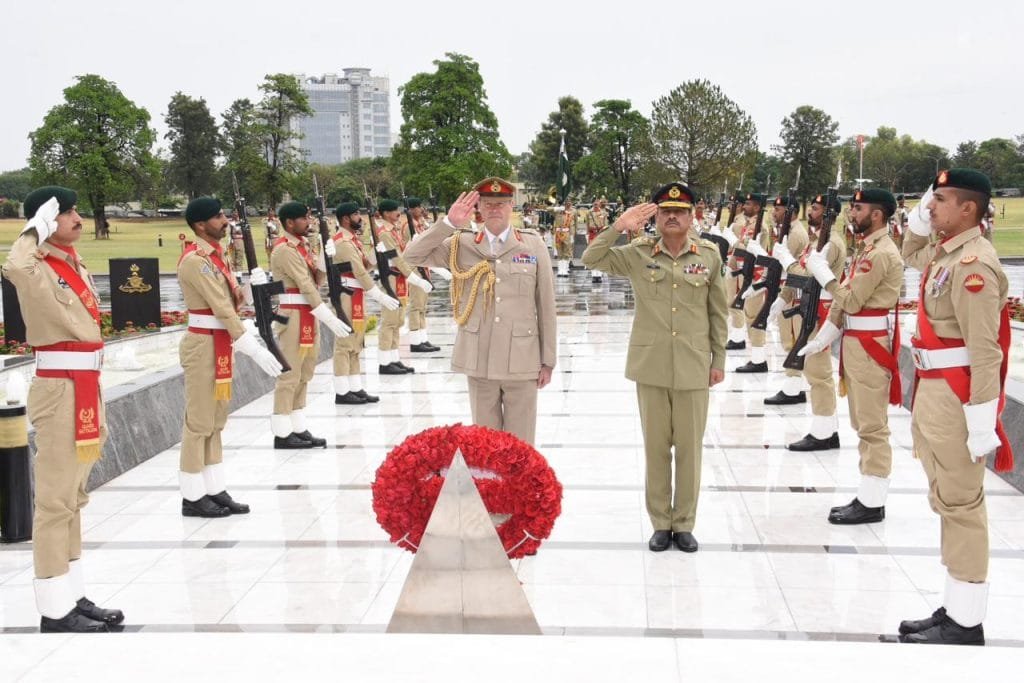 General Patrick Sanders and General Syed Asim Munir held extensive conversations on various regional security challenges and mutual interests during the meeting. Both military chiefs underlined the value of collaboration, comprehension, and coordination to confront the region's changing problems.
The British Chief praised the Pakistan Army's commitment to the battle against terrorism and the sacrifices it has made. He also lauded the Pakistan Army for its noteworthy accomplishments in its unwavering efforts to restore stability and peace to the region.
Also Read: British Army Chief Visits Pakistan to Strengthen Defense Alliance
Sanders complimented the Pakistan Army's professionalism, bravery, and tenacity in battling the threat of terrorism. He also reaffirmed the UK's dedication to assisting Pakistan in its efforts in this region.
General Sanders met with General Sahir Shamshad Mirza, Chairman Joint Chiefs of Staff Committee, before the appointment with General Syed Asim Munir at the Joint Staff Headquarters in Rawalpindi. The session intensified the existing links of friendship and collaboration between the two countries armed services.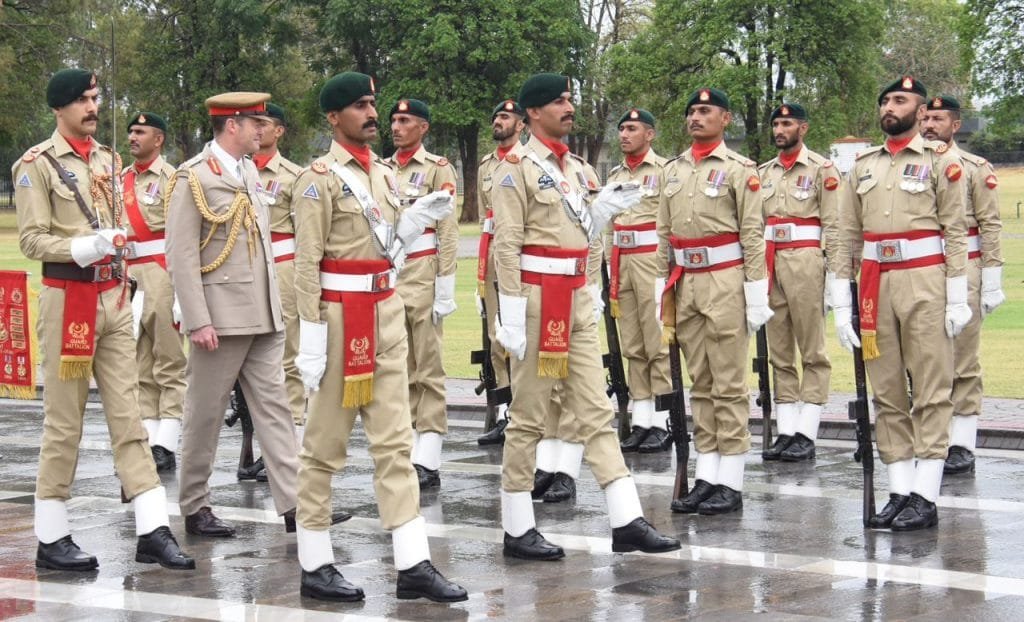 General Patrick Sanders' visit to Pakistan underscores the United Kingdom and Pakistan's shared devotion to advancing regional peace, stability, and security. It also underlines the two countries' enduring and mutually beneficial defense partnership.
The discussions held during the CGS UK Army's visit allowed both countries to exchange perspectives, improve understanding, and explore options for future collaboration. The United Kingdom and Pakistan look forward to continuing their close cooperation and partnership in addressing joint problems and promoting regional peace and security.