Islamabad, 12 October 2022 (TDI): The High Commission of Australia and the Embassy of Indonesia in Islamabad commemorated the 20th anniversary of the 2002 Bali Bombings in a memorial that paid tribute to the courage and resilience of those affected by the attacks.
Remarks of the Australian High Commissioner 
Speaking at the commemorative ceremony today, Australian High Commissioner Neil Hawkins highlighted the subsequent close cooperation between Australia and Indonesia and emphasized the commitment of both countries to countering terrorism and violent extremism.
"The shared grief of the Australian and Indonesian peoples gave rise to a shared resolve: Australia and Indonesia have worked together to strengthen regional responses to the threat of terrorism and violent extremism," the Australian High Commissioner remarked.
Remarks of the Indonesian Ambassador
The Ambassador of Indonesia, Adam Tugio stressed that to successfully prevent violent extremism, an inclusionary approach encompassing young people, skilled media, religious leaders, and pertinent stakeholders at both the national and international levels is required.
"Two-decade remembrance of tragedy in Bali is a valuable opportunity to renew and reiterate our collective commitment to strengthen the voice of moderation, tolerance, and respect for cultural diversity", added Ambassador Tugio.
Also read: Ambassador of Indonesia to Pakistan receives Global Ambassador Award
Attendees of the memorial
The ceremony was attended by representatives from across the diplomatic community, including other nations that lost citizens in the bombings.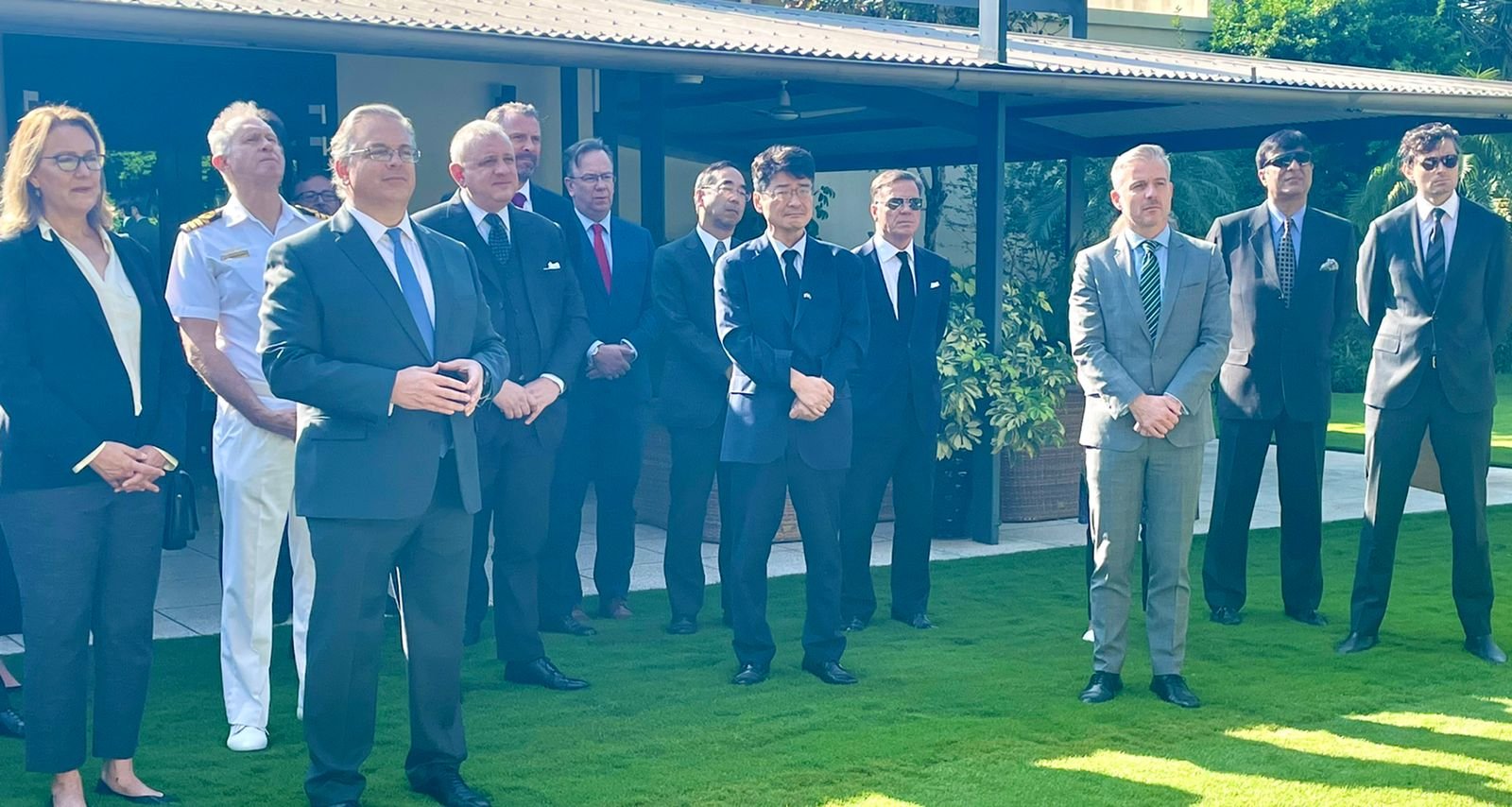 In addition to the ceremony in Islamabad, the occasion was marked with commemorative events in Australia and Indonesia, including local communities in Bali.
Post-memorial remarks of the Australian High Commissioner  
Shortly after the memorial, the Australian Hugh Commissioner tweeted that he was honored to host the ceremony with the Indonesian Ambassador and that they paid tribute to those whose lives were changed forever.
He said their shared grief gave rise to a shared resolve to combat terrorism and violent extremism
Bali Bombings  
The bombings took place in the tourist district of Kuta on the Indonesian Island, Bali on the 12th of October 2002 and killed 202 innocent people, including 88 Australians and 38 Indonesians, and wounded hundreds more.
The attacks, carried out by the terrorist organization Jemaah Islamiyah, resulted in the largest death toll in Australian history as a result of terrorism.
While victims of the Bali bombings in 2002 came from over twenty countries, Australia incurred the greatest loss with 88 deaths.
Suicide bombers set off bombs at Paddy's Bar and the Sari Club, two popular tourist destinations in Kuta. Another bomb was set off in remote locations in front of the US consulate in neighboring Denpasar.
Over thirty people were ultimately apprehended for their roles in the attacks.