Islamabad, 19 June 2022 (TDI): Adam Mulawarman Tugio, Ambassador of the Republic of Indonesia to Pakistan, received an award at the 'Global Ambassador Awards' ceremony in Islamabad on Friday.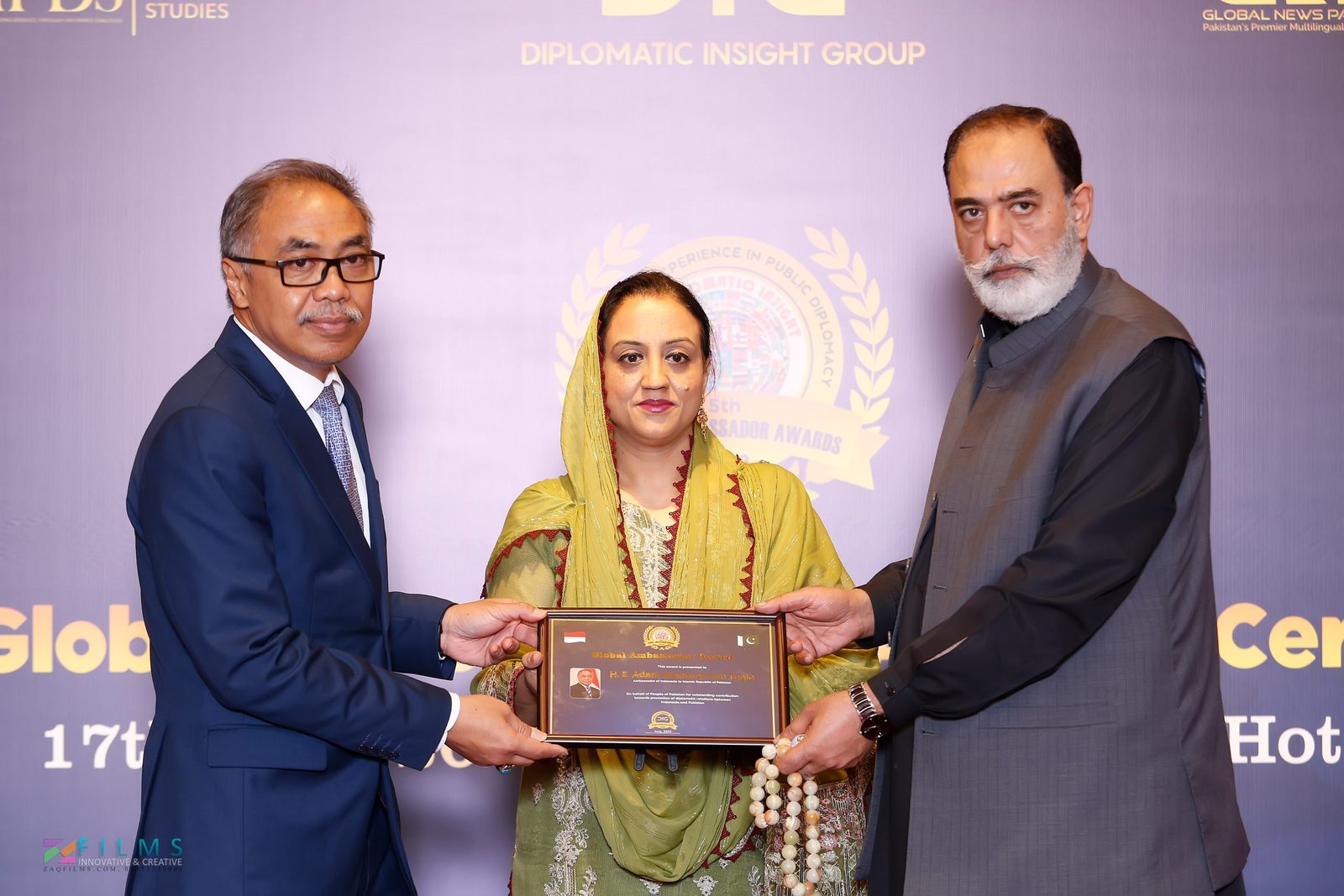 The award was conferred for his outstanding contribution toward building strong partnerships and awareness in Pakistan, on behalf of the people of Pakistan.
About Adam Mulawarman Tugio:  
Adam Mulawarman Tugio is an experienced Indonesian diplomat with a career of nearly three decades. He joined the Ministry of Foreign Affairs of the Republic of Indonesia in 1991 and is currently serving as Ambassador of Indonesia to Pakistan.
Since his appointment, Ambassador Tugio has played a remarkable role in strengthening bilateral relations, cultural exchange, and promoting business and trade between Pakistan and Indonesia. Due to his massive input, Indonesian universities recorded the highest number of Pakistani students on scholarships.
Tugio has worked extensively on strengthening bilateral trade and enhancing B2B opportunities for people of both countries by organizing various events in the country including dialogues Shared Future and the Way Forward and Indonesia-Pakistan B2B Hybrid Road Show in Lahore.
Apart from this, cultural exchanges included Indonesia Corner in the University of Peshawar, conversations with Bahria University Islamabad and Punjab University Lahore for the ASEAN Study Center, Online Internship Program, Indonesia-Pakistan Young Intellectual Forum, Indonesian Cultural Exhibition, Wastra Exhibition, and the launch of a book titled "Cultural Beauty & Nature's Wonders: Captivating Images of Indonesia-Pakistan Similarities." The book of cultural connections was published in September 2021 to highlight shared beliefs and the confluence of civilization between the two brotherly nations.
5th Global Ambassador Awards:
The Diplomatic Insight Group organized the event to recognize the services of ambassadors, diplomats, and heads of international organizations and businessmen to promote people-to-people ties and constructive bilateral relations in business and trade with their respective states.
Aside from Ambassadors, the list of the awardees included the Heads of UN organizations and different business groups.