Punjab, 27 July 2022 (TDI): The United Nations Development Programme (UNDP) in Pakistan hosted its second Gender Mainstreaming on SDG Programming in Punjab.
The program was led by Farzana Bari, Human Rights Activist, and Ex-Director at the Center of Excellence Gender Studies. The program aimed to discuss many successes and also many visions for the SDGs in Punjab.
#UNDPinPakistan's 2nd Gender Mainstreaming training on #SDGs Programming was held in #Punjab w/ Secretary @PnD_Punjab, RR @knutostby, ARR @ammaradurrani, Presidents @LahoreChamber & Women Chamber of Commerce, Secs @womendevdeptt & @pcswpb, & other @GovtofPunjabPK reps (1/2) pic.twitter.com/x5LWeHSYiU

— UNDP Pakistan (@UNDP_Pakistan) July 26, 2022
Bari thanked the government departments for showing interest in gender equality. The program also educated Punjab government officials on gender-inclusive methodologies, programming, and budgeting to achieve SGD5.
The meeting also discussed the significance of SDGs in Punjab. Ali Sarfraz, Chairman of the Planning, and Development Board of the Government in Punjab also thanked the government's efforts in achieving the SDGs.
The program also aimed to resolve social inequalities such as women's vulnerabilities. This can be done by joint efforts and public communication to resolve the collective problems.
SDG 5
Sustainable Development Goal 5 seeks to achieve gender equality and empower all women and girls.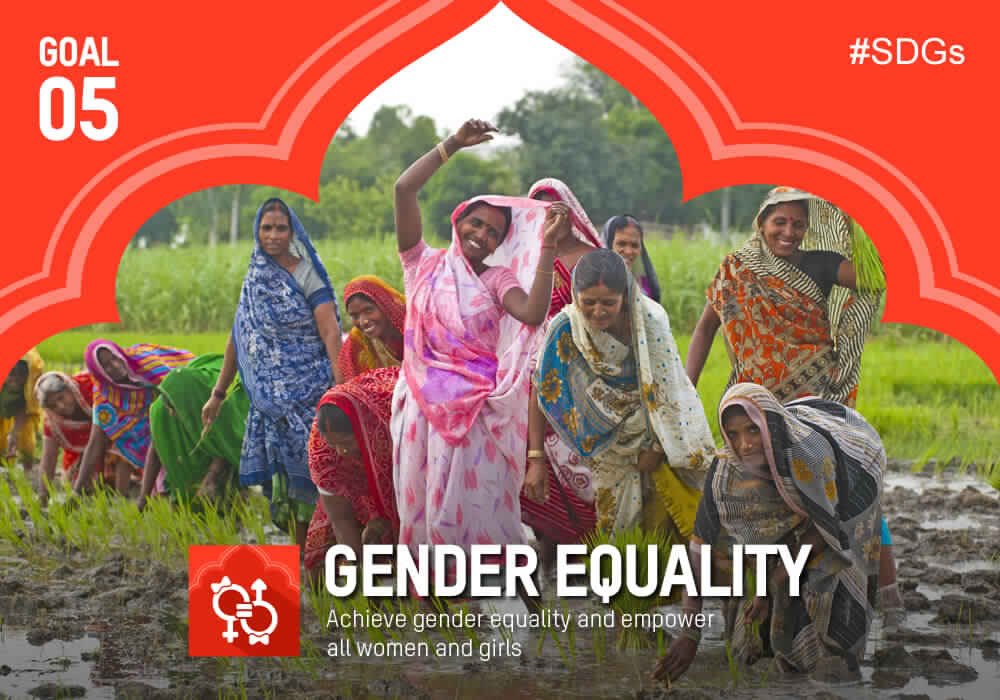 Gender inequality happens in almost all societies. Women tend to face a lot of injustices such as lack of access to decent jobs, occupational segregation, and gender wage gaps. Women are unable to access basic education and health care. Many women are also victims of violence and discrimination compared to men.
Following this, the United Nations General Assembly (UNGA) established UN Women in 2010. UN Women aims to eliminate discrimination against women and girls, empower women and also achieve equality for both women and men. Through SDG5, UN women can achieve equality for both men and women.