San Francisco, 23 June 2023 (TDI): During his visit to the West Coast for the inauguration of the new European Union office in San Francisco, EU Commissioner Thierry Breton conducted the "stress test" of a tech giant, Twitter, and made it the first platform to undergo such a test to implement the EU Digital Services Act.
In order to make a safer digital space, Thierry Breton is committed to ensuring that US tech firms and other artificial intelligence comply with EU digital rules. He began his journey in the US from Silicon Valley, a technological hub.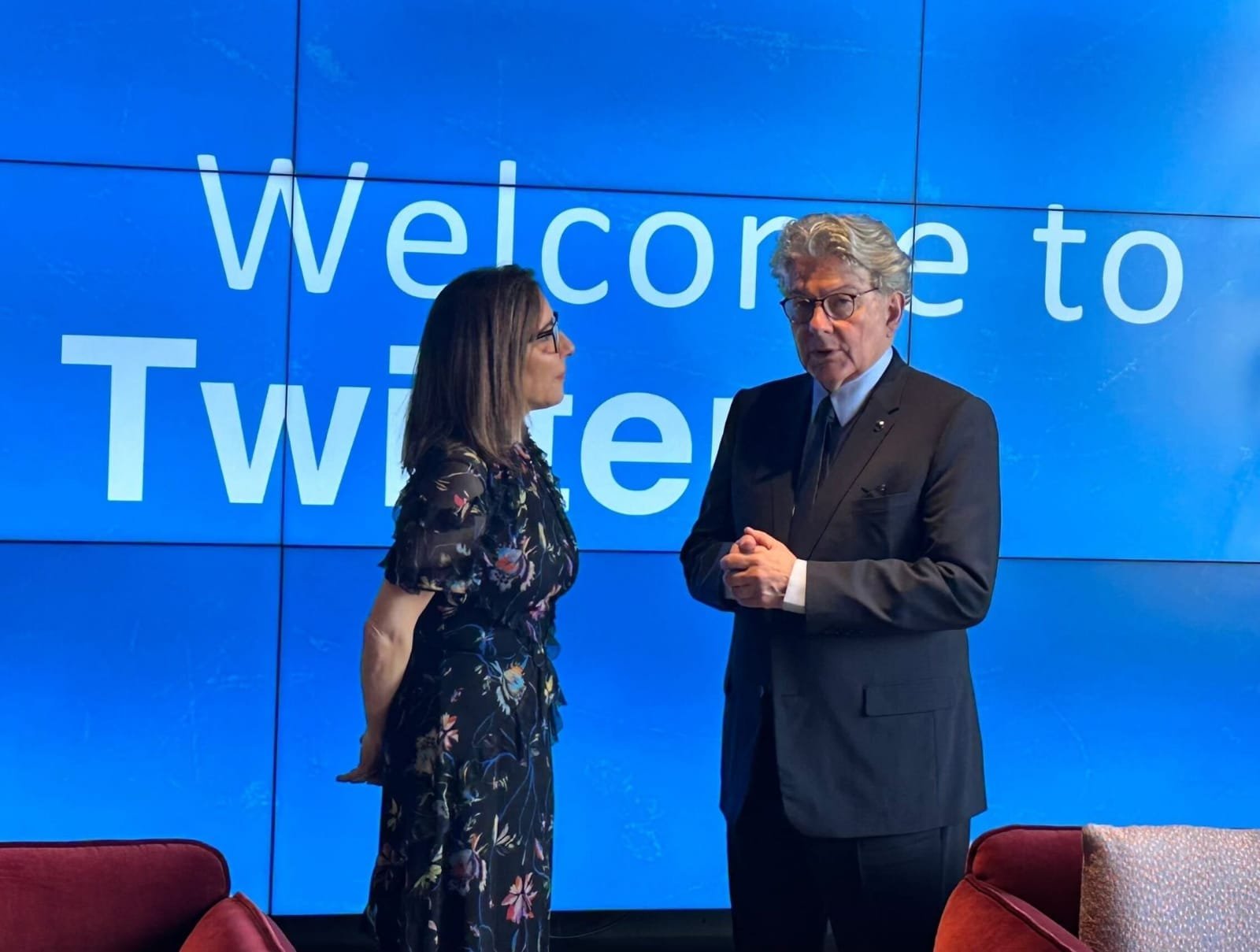 When US billionaire Elon Musk took over Twitter, he fired several top CEOs and tweeted, "The bird is freed." This was replied to with a warning by the EU Commissioner that the bird would fly under EU rules, hashtagged DSA.
Also Read: Elon Musk Becomes Twitter's New Chief
DSA is a landmark social media law of the EU that ensures transparency and protects users' fundamental rights to promote faster growth, innovation, and fair and equitable competition while making the digital platform a safer space.
Twitter's Stress Test
Amid his trip to San Francisco on July 22, Thierry Breton visited Tweeter's headquarters there and conducted a "stress test" to analyze the company's efficiency and response rate. However, its results are not disclosed and will only be revealed to the public at the discretion of the company.
As Thierry Breton noted, he had a successful meeting with Elon Musk and Twitter's CEO Linda Yaccarino and appreciated the company's sincere commitment to complying with DSA. However, some measures must be implemented before the "real test" on August 25, 2023, he suggested.
Twitter is the 1st platform to undergo a "stress test" to prepare for #DSA 🇪🇺

The company is taking this exercise very seriously.

Constructive dialogue in San Francisco🇺🇸 with @elonmusk & CEO @lindayacc ahead of the "real test" — on 25 August.

Sufficient resources will be key. pic.twitter.com/99uz5hqNUG

— Thierry Breton (@ThierryBreton) June 22, 2023
As the world becomes more and more digital, laws regarding digital transparency and security are also becoming more important.
The endeavour of the EU to implement its DSA rules across the Atlantic to regulate Giant Techs is a huge contribution towards making online platforms a democratic space where everyone has an equal opportunity to explore and innovate.