Goa, 5 May 2023 (TDI): During the Shanghai Cooperation Organization (SCO) Foreign Ministers' meeting in Goa, State Councillor and Foreign Minister of China Qin Gang held talks with Indian External Affairs Minister Subrahmanyam Jaishankar.
They discussed ways to enhance bilateral relations and promote stability in the region.
Qin Gang stressed that China and India, being the two most populous developing countries in the world, are in a critical phase of achieving modernization. He highlighted the importance of both countries learning from each other, respecting each other, and contributing to each other's success.
He then expressed China's readiness to work with India to strengthen coordination and collaboration on international and regional issues to bring China-India relations back on track toward sound and stable development.
Qin also acknowledged that the China-India border situation is generally stable. Both countries should strictly comply with relevant agreements and protocols to maintain lasting peace and tranquillity in the border areas.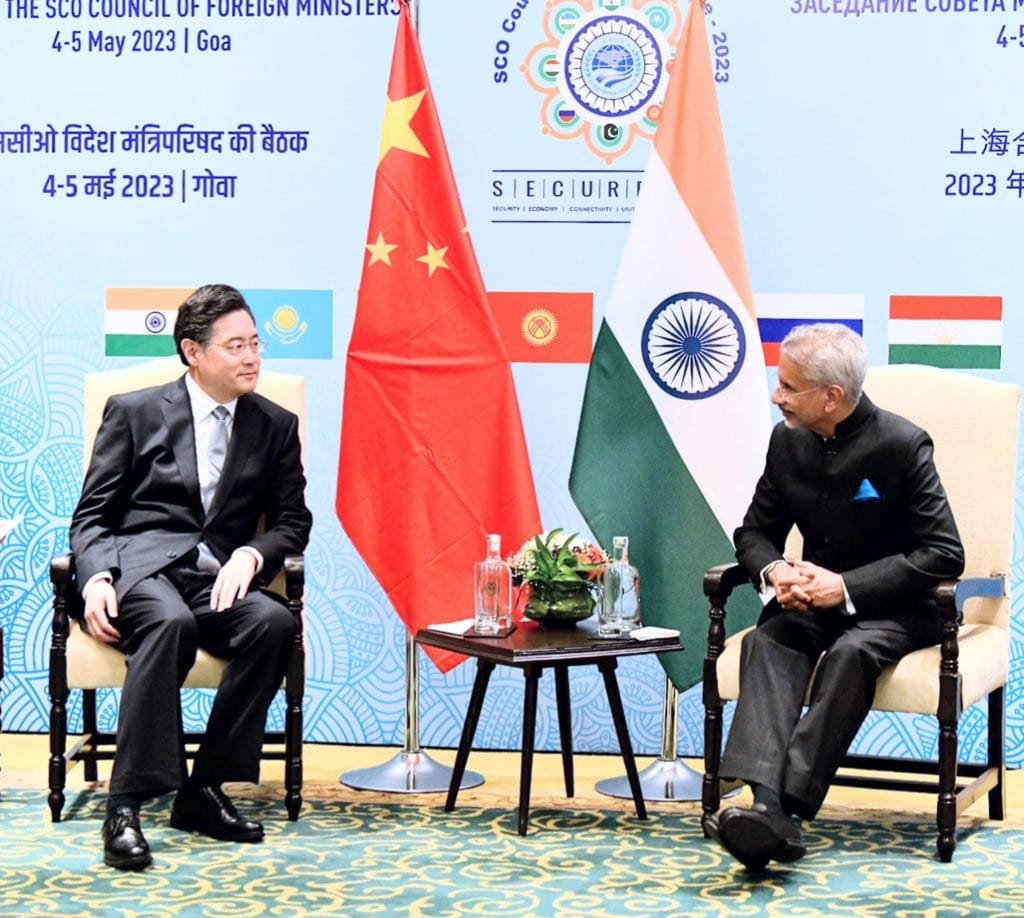 On his part, Subrahmanyam Jaishankar updated Qin Gang on India's perspectives on India-China relations, emphasizing that the two countries need to reinforce cooperation in multiple areas. India hopes to continue working with China to maintain peace and stability in the border areas through consultation.
Also read: China and India to Drive Half of Global Economic Growth in 2023
Besides that, Qin expressed support for India's successful hosting of the SCO summit, urging India to play an active role in ensuring its success as the rotating chair of the SCO. Both leaders also exchanged views on international and regional issues of mutual interest and concern.
In recent years, the relationship between the two countries has been strained due to territorial disputes along their shared border.
Despite these tensions, both countries have recognized the importance of maintaining strong economic ties. China is India's largest trading partner, with bilateral trade between the two countries exceeding $80 billion in 2021.
There have also been efforts to increase cultural and educational exchanges between the two nations.
Also read: China, India pledge to improve bilateral relations
In addition to this, China and India have cooperated on various international issues, such as climate change and global trade, such as BRICS, etc.