Paris, 16 November 2023 (TDI): Pakistan has re-elected to the Executive Board of the United Nations Educational, Scientific and Cultural Organization (UNESCO) for the term of 2023-2027. 
According to the "procedure for the election of Members of the Executive Board", the elections for the selection of the Executive Board took place on Wednesday 15 November 2023 at the UNESCO Headquarters in Paris, France. 
The results of the vote were announced in the plenary meeting on the same day. Pakistan was re-elected as the Member Executive Board of UNESCO receiving the highest number of votes, 154 votes, in the Group.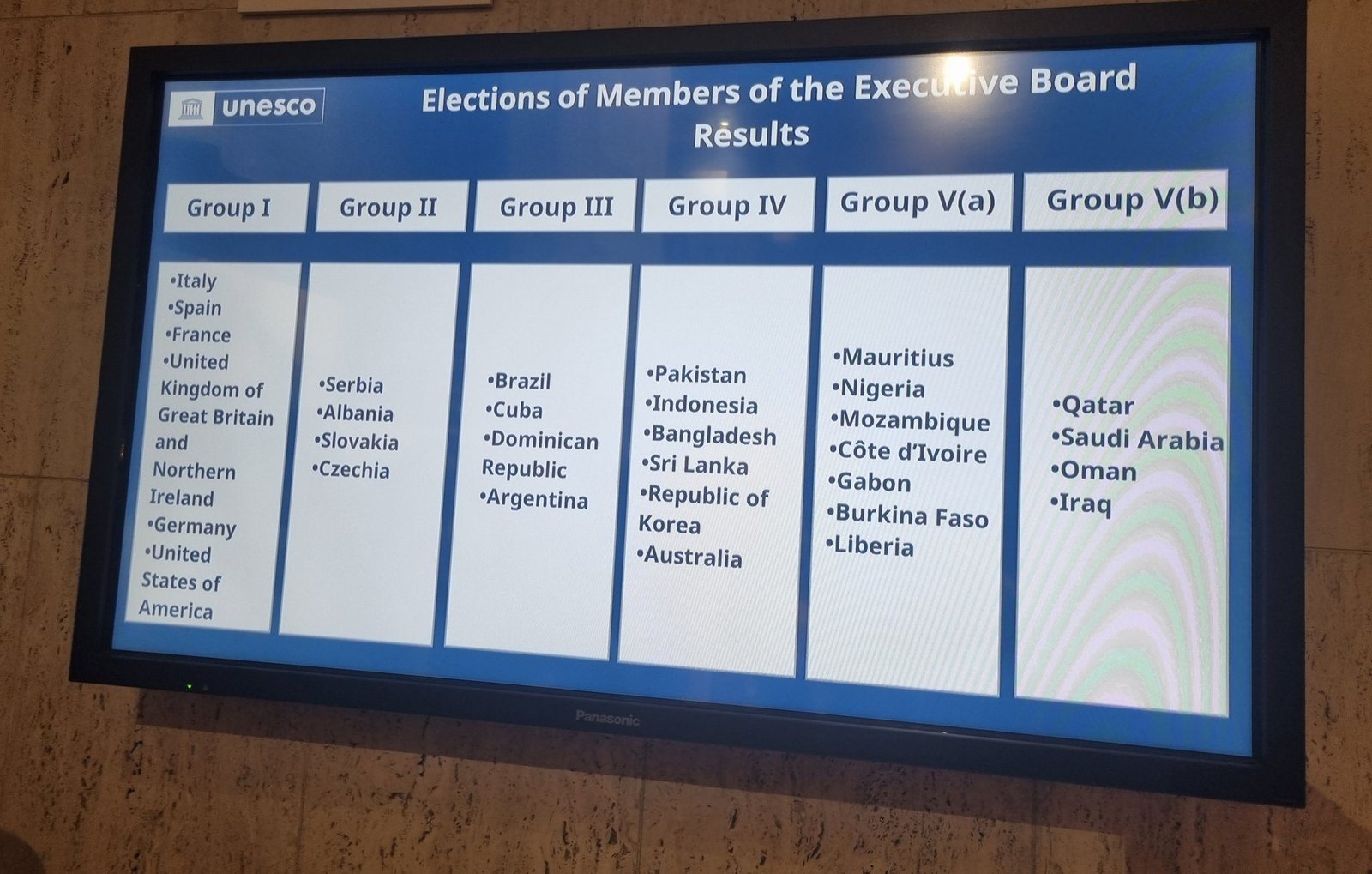 Other members of this group included Indonesia, Bangladesh, Sri Lanka, Republic of Korea, and Australia. 
While sharing the news on the social media the Permanent Delegation of Pakistan to UNESCO expressed its gratitude towards the Member States for their support and trust. 
It also added that Pakistan will continue to work together with all Member states in advancing their shared objectives. 
During the weekly Press briefing of the Spokesperson for the Ministry of Foreign Affairs Pakistan, Mumtaz Zahra Baloch, acknowledged Pakistan's re-election to the Executive Board of UNESCO. 
She expressed that Pakistan's re-election and readiness to contribute to the Executive Board of UNESCO is its testament to its long-standing support and constructive role at the United Nations. 
Also Read: UNESCO Executive Board adopts first historic "Bicycle for All" Policy
She added that as a member of the Executive Board, Pakistan will work for the strengthening of UNESCO's mandate and contribute to the policy making. 
Pakistan will also work for the development of norms, advancement of global priorities, and effective oversight of programs and activities of the organization, she said.
Mumtaz Baloch remarked that as an advocate of multilateralism, Pakistan will endeavor to build bridges across regions and forging consensus on key issues for tangible outcomes and impact on the ground.