Islamabad, 1 May 2023 (TDI):  Embassy of the Russian Federation in Pakistan hosted a reception in Islamabad to mark 75 years of Diplomatic Ties with Pakistan.
The Embassy commemorated the 75th anniversary of diplomatic relations between Russia and Pakistan as both countries are achieving this milestone on May 1. Both countries established diplomatic ties on  May 1, 1948.
Sardar Ayaz Sadiq, Federal Minister for Economic Affairs of Pakistan and Co-Chairman of the Russia-Pakistan Intergovernmental Commission was the Chief Guest at the reception.
The occasion was graced by the presence of Danila Ganich, the Russian Ambassador to Pakistan, along with the Embassy's staff and their relatives. Additionally, delegates from the diplomatic community, politicians, as well as social and political advocates of Pakistan were also in attendance.
The ladies of the Embassy arranged a beautiful Russian cuisine table, which the guests enjoyed. The Russian Foreign Ministry's Department of History and Records organized a photo exhibition on the history of two-way relations for the celebration.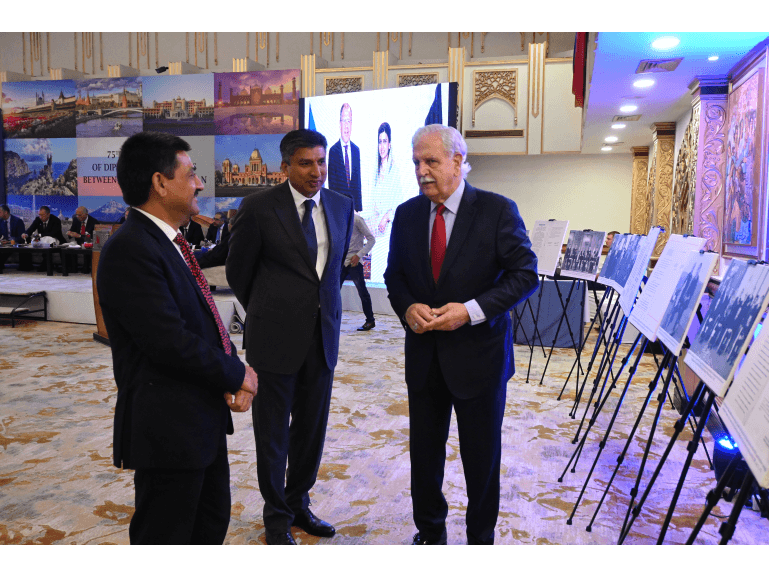 This exhibition served as a tangible reminder of the close ties between the two nations. It displayed the numerous significant accomplishments made over the previous seventy-five years.
Read: India Hosts SCO Defense Ministers' Meeting
Asma Naveed, Head of the Russian Language Department at the National University of Modern Languages, was awarded the Pushkin Medal at the event. This recognition serves as a symbol of the deep cultural ties that connect Russia and Pakistan. It honors those who have strived to promote the Russian language and culture in Pakistan.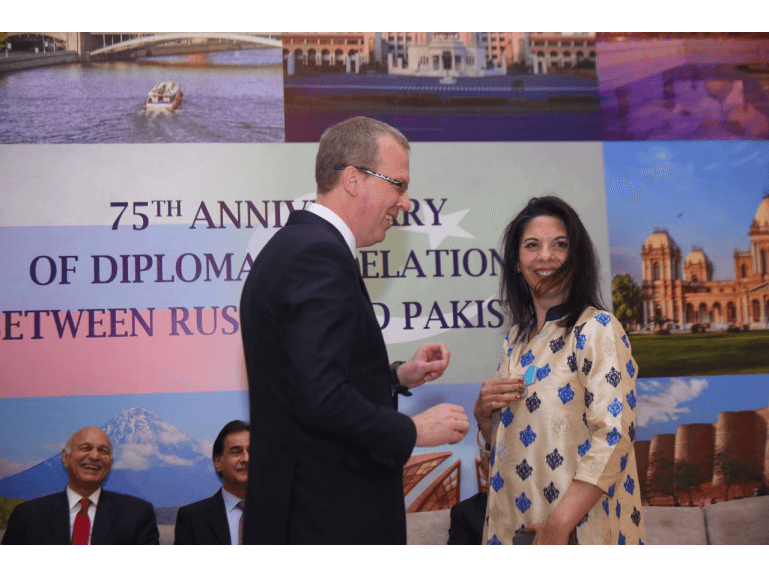 The numerous high-level visits that have occurred throughout the years between Russia and Pakistan have improved bilateral relations between the two nations. Both nations have made efforts in recent years to strengthen economic connections to expand trade and investment possibilities.
The initiatives of the Russia-Pakistan Intergovernmental Commission have significantly enhanced economic relations between Russia and Pakistan. It assisted in the identification of crucial partnership areas in sectors such as energy, trade, and defense.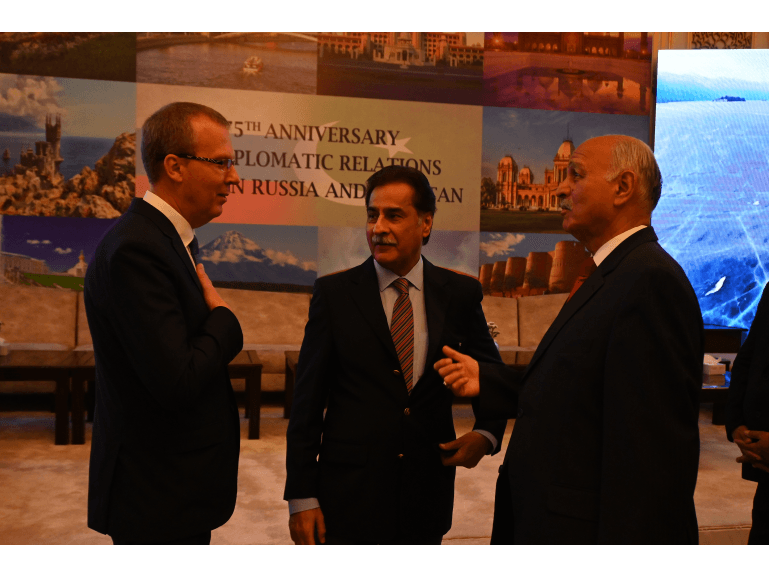 The reception was a beautiful celebration of the strong friendship between Russia and Pakistan. It was a tribute to the longstanding cultural and economic links between the two countries and the many successes resulting from their efforts to work together. The 75-year-old affinity between Russia and Pakistan will continue to expand and prosper.