Islamabad, 27 June 2023 (TDI): In a significant development, Ambassador Extraordinary Hassan Ali Zaigama of Pakistan recently held a meeting with Umbriel Temiraliev, the Director of the National Investment Agency (NIA) of Kyrgyzstan. The meeting aimed to explore opportunities to enhance trade links and promote investments between the two countries.
Enhancing Trade Relations and Investment Climate
During the meeting, both parties exchanged valuable contacts to foster trade relations between the business associations of Kyrgyzstan and Pakistan. Ambassador Zaigama emphasized that Kyrgyzstan stands as the most attractive country for investments in its region, showcasing commendable performance in terms of investment protection.
Temiraliev, the Director of the NIA, briefed the Deputy Representative on the assistance and support provided to state investors, the development of state-private partnership mechanisms, and the establishment of Special Economic Zones (SEZ). Additionally, they discussed potential investment sectors that offer promising prospects in Kyrgyzstan.
Promoting Economic Cooperation
Expressing optimism, Temiraliev stated, "We hope that such meetings will become regular and contribute to the development of economic cooperation between Kyrgyzstan and Pakistan. We thank the Ambassador Extraordinary Plenipotentiary for his interest in investing in Kyrgyzstan and willingness to cooperate."
Strengthening Bilateral Investments
Ambassador Hassan Ali Zaigama expressed his pleasure at meeting with Umbriel Temiraliev, acknowledging their discussions on enhancing bilateral investments. The governments of Pakistan and Kyrgyzstan are actively collaborating to bolster trade and commercial relations through investment promotion.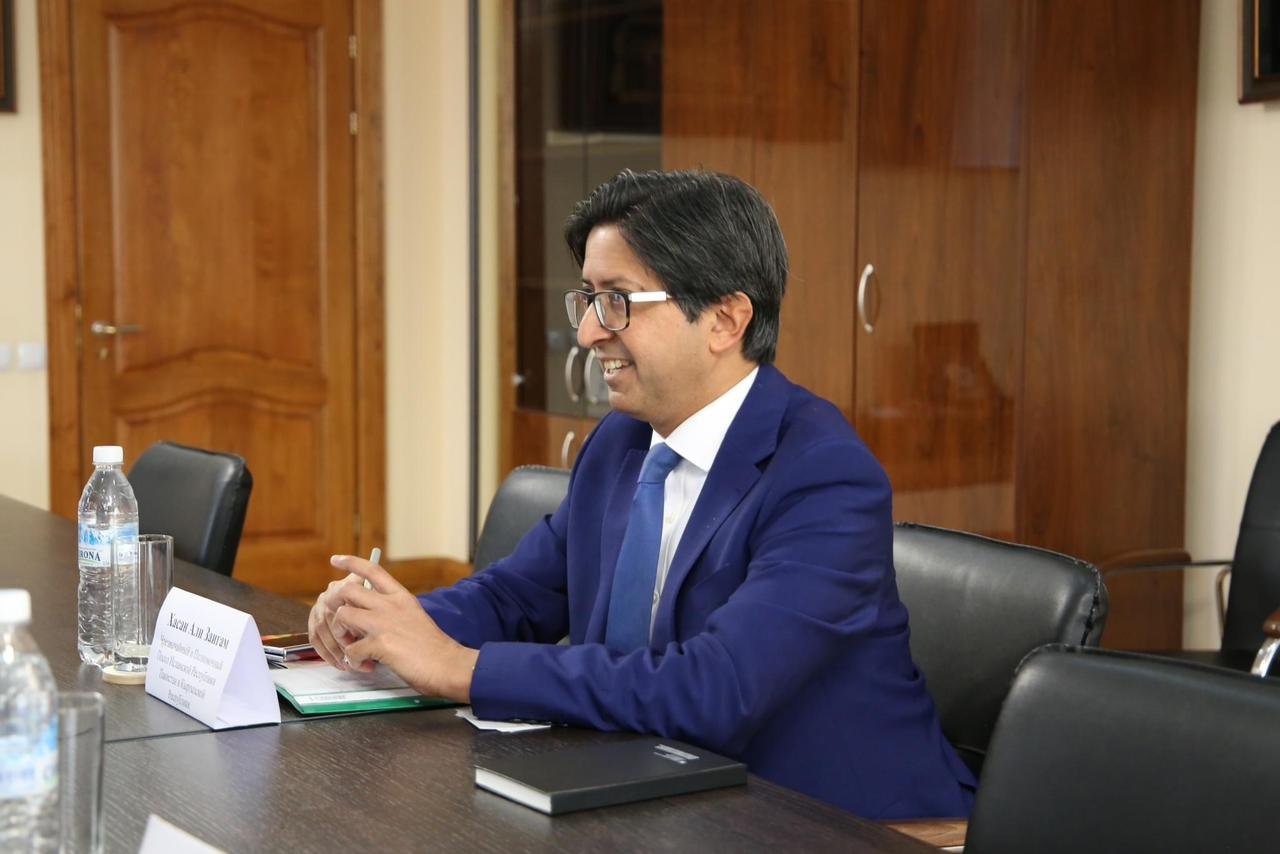 Moreover, Pakistani companies recognize Kyrgyzstan as an attractive destination for trade and investment in Central Asia. Kyrgyzstan, serving as the gateway to the Eurasian Economic Union (EAEU), holds significant potential for Pakistani enterprises seeking to expand their presence in the region.
Also Read: Kyrgyzstan and Pakistan Businessmen Forge Partnership to Establish Trade House
Future Collaborative Efforts
Ambassador Zaigama affirmed Pakistan's commitment to continue working closely with the NIA for the promotion of mutually beneficial commercial exchanges between the two countries. The ongoing efforts aim to strengthen trade links, foster investment opportunities, and create a favorable environment for business collaborations.
Conclusion
The meeting between Ambassador Extraordinary Hassan Ali Zaigama and Umbriel Temiraliev, the Director of the National Investment Agency of Kyrgyzstan, marks a significant step in enhancing trade and investment relations between Pakistan and Kyrgyzstan. Through increased cooperation, both countries are poised to capitalize on the potential economic benefits and strengthen their bilateral partnerships.