Brasilia, 27 June 2023 (TDI): Canadian Foreign Minister, Melanie Joly is on an official tour to Brazil, where she will be talking to government officials, civilians, and businessmen and the Brazilian Foreign Minister Mauro Vieira.
She has also met with the President of the Brazilian Supreme Court, Rosa Weber, and both have acknowledged the importance of a firm democracy, the advancing reconciliation with the indigenous tribes, and the combat against the raging tide of disinformation.
Bilateral Relations
Canada and Brazil have had formal connections since 1866, when Canada established its first trade mission in the nation. Diplomatic ties were established in the year 1941 when Brazil built an embassy in Ottawa.
Canada followed suit in the year 1944 when it erected an embassy. During the Italian campaign in WWII, both countries fought side by side. Canada now has an embassy in Brasilia, general consulates in So Paulo and Rio de Janeiro, commercial posts in Belo Horizonte, Porto Alegre, and  Recife, as well as an honorary envoy in Belo Horizonte.
Brazil has an ambassador in Ottawa as well as general consulates in Montreal, Vancouver, and Toronto.
Brazil and Canada have multifaceted cooperation that is strengthened via mutual processes, including a bilateral Strategic Cooperation Forum directed by the Foreign Ministers.
High-level government-to-government entities that enhance commercial collaboration include a Combined Financial Trading Committee.
A Commission of Consultancy on The agricultural sector, and a Unified Council on Innovation, Science, and Technology. Extra bilateral dialogues with Brazil can be conducted through Political-Military Consultation and a Technical Working Party. In both the Brazilian House and the Canadian legislature, parliamentary "Friendship Societies" operate.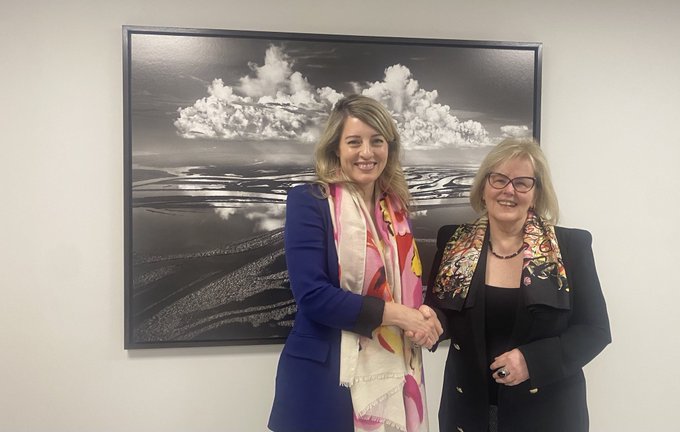 Canada-Brazil Trade Relations
Canada's investment and economic connection with Brazil has increased substantially in recent years. Significant reciprocal money flows, as well as bilateral trade in goods and services, continue to expand.
In this regard, Canada is now in the process of negotiating a Free trading Agreement (FTA) with the Mercosur region commerce organization, which includes Brazil. The FTA talks between Canada and Mercosur, which began in March 2018, remain a major priority for both countries.
Following Mexico and USA, Brazil is Canada's 3rd largest supplier of goods in the Americas. In 2022, trade in goods between Canada and Brazil will be $12.6 billion, up nearly 29% from the previous year. Fertilizers (63.5%), equipment and components (9%), aviation and spacecraft parts (4.6%), and mineral fuels, oils, waxes, and bituminous substances (2.5%) are the top Canadian item exports to Brazil.