Lahore, 23 October 2023 (TDI): In Lahore, the launch event for the renowned writer Naheed Iqrar's poetry book, "Mera Unvaan Tum Ho," took place with great enthusiasm.
The grand launching ceremony, held in the heart of Lahore, was a gathering of celebrated poets, writers, and literature enthusiasts who joined together to celebrate the power of words and the magic of poetic expression.
The event, graced by eminent personalities, featured compelling speeches and engaging discussions.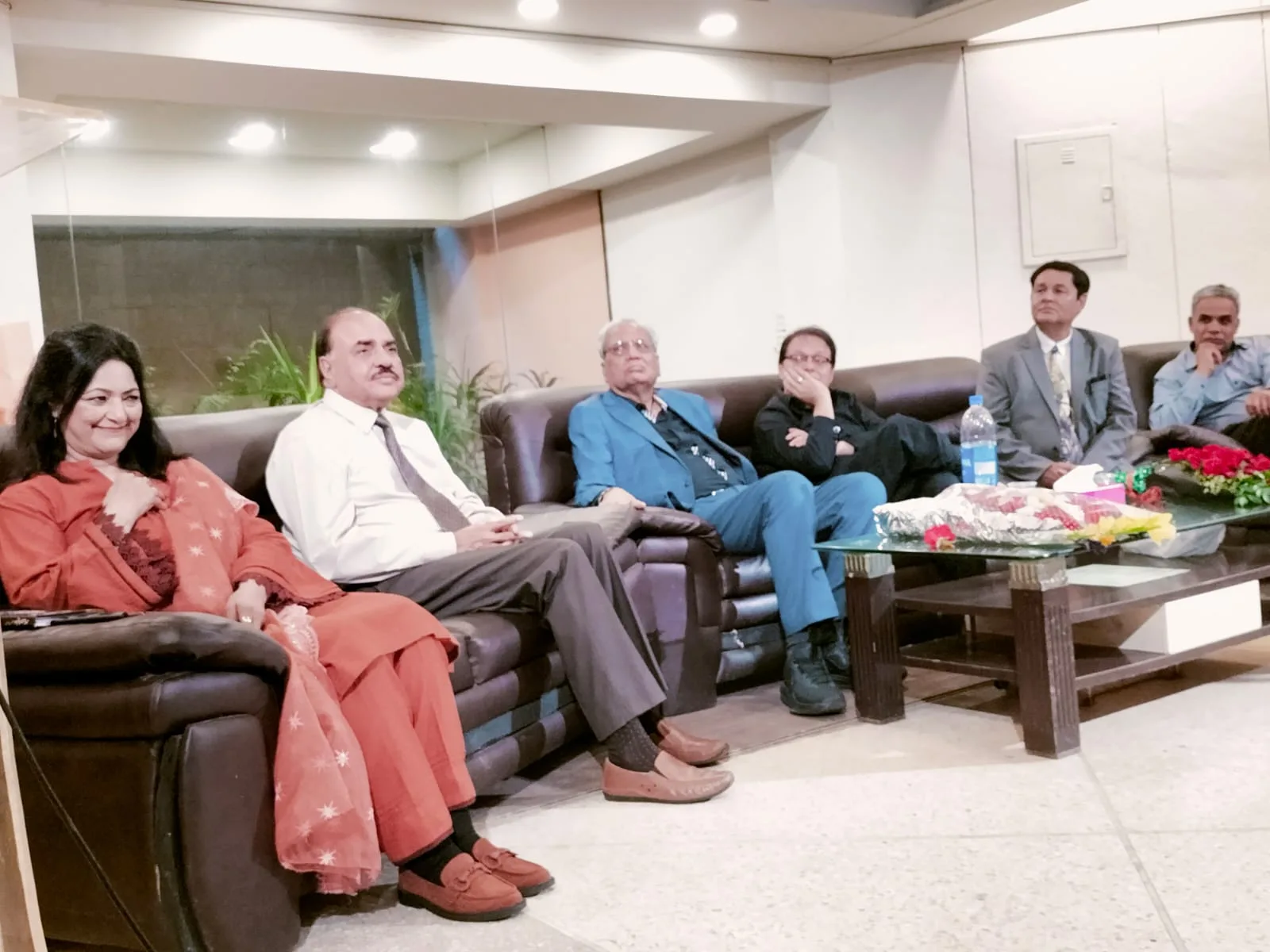 Among the distinguished speakers were Tauqeer Sharifi, Iftikhar Ahmed, Agha Iqrar Haroon, Prof Ahmed Aleem, Karim Ahmed, Rashid Lahori, Khalid Sharif, Shagufta Ghazal Hashmi, Shahin Ashraf, Kanwal Behzad, and Ruqayya Akbar.
Zeb Insa and Rabia Rehman expertly moderated the proceedings, ensuring the smooth flow of the event. The presence of esteemed figures like Prof Dr. Akhtar Sandhu, veteran writer Saeed Javed, and seasoned lawyer Saleem Hassan added to the prestige of the occasion.
The event, hosted by the esteemed senior journalist and anchorperson Isar Rana, who also serves as the Chairman of Qalam Doost Tanzeem, the organizing body behind the event, showcased the significance of the book "Mera Unvaan Tum Ho" published by Mavra Publishers in Lahore.
This literary work promises to be a delightful treat for literature enthusiasts throughout the country and beyond.
Moreover, Naheed use simple dictions and metaphors in her poetry that is one of the reason that her message is loud, clear and simple to understand.
Also Read: Nippon Foundation donates 55 books to Gandhara University Peshawar
In her latest offering, Naheed Iqrar, a member of the revered literary Iqrar family of Pakistan, draws upon her four decades of poetic exploration.
Her journey began as the editor of her college magazine in the early 80s and has evolved into a prominent voice of Radio Pakistan, where she has earned the distinguished status of "Outstanding Voice" at Radio Pakistan Lahore Station.
Beyond her professional accolades as a Radio Broadcaster, Naheed's academic accomplishments are equally impressive.
Holding master's degrees in Urdu literature and Philosophy from the prestigious Government College Lahore (now known as GCU), she embodies the fusion of literary finesse and profound insight.