Kharkiv, 20 July 2022 (TDI): International medical humanitarian organization, Médecins Sans Frontières (MSF) has provided medical and mental health treatment to approximately 2,500 persons impacted by the violence in Kharkiv, Ukraine.
The organization has been able to do so through collaboration with local people and communities.
Working with local individuals and communities in Kharkiv has allowed us to provide medical and mental health care to nearly 2,500 people affected by the conflict.https://t.co/YFNM1tTF3a pic.twitter.com/SK1irWNoIa

— MSF International (@MSF) July 19, 2022
The impact of the Russia-Ukraine war in Kharkiv 
In February Russia attacked Ukraine, and the Russia-Ukraine war officially began. The situation in the city was deadly as within less than a month of the beginning of the war, Kharkiv was left in ruins as a result of the Russian bombing.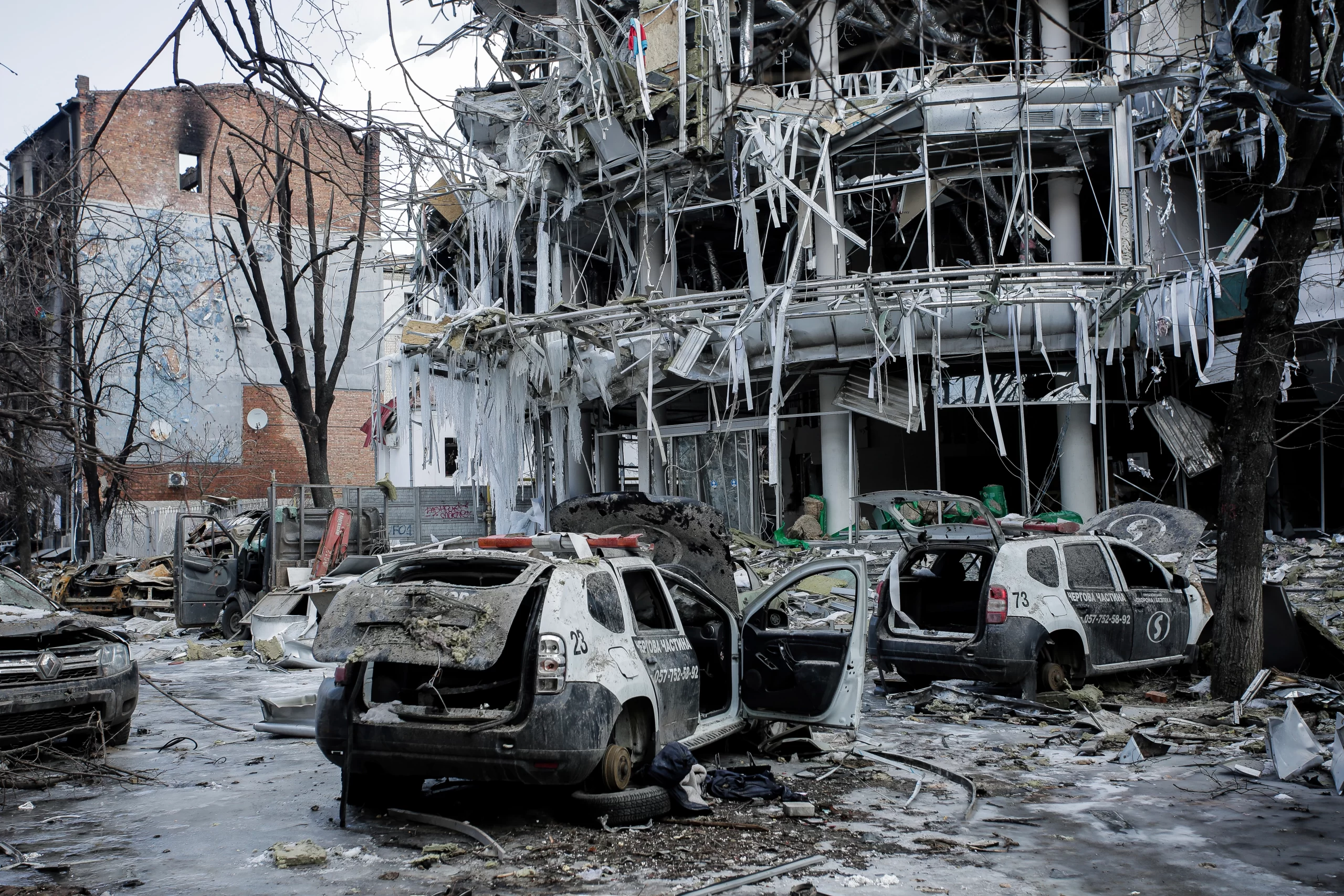 By the mid of March, at least 500 people had been killed.
When MSF teams began assessing the humanitarian needs in Ukraine, several Ukrainian volunteer networks, non-profit organizations (NGOs), and civil society groups that were operated by people directly affected by the war swiftly mobilized and collaborated with the organization to provide humanitarian assistance.
Role of locals in humanitarian assistance in Kharkiv
Apart from volunteer groups and societies, the residents of Kharkiv also played an important role in providing humanitarian assistance.
Just with the start of the war, the owner of a local restaurant and car wash, Dmitry Zakharov, transferred his business into a humanitarian aid center. He supplied free water and distributed meat to the community.
Free nutritious lunches are distributed to the people daily. The restaurant rooms were also cleared to provide space for free medical care.
A Uranian community organizer, Yana Biletskaya, with her friends, provides humanitarian assistance to the people who cannot access any source of aid, mostly in villages.
Biletskaya said: "We started with 50 people here in the station and now we are 20. But we are also much more efficient than we were at first."
"We went from working 24 hours every day to putting in fewer hours but better organizing our time. Our problem now is fuel, it's very difficult for our volunteers to get fuel for distributions," she added.
MSF's volunteer liaison officer in Kharkiv, Daria Samoilova, began working with MSF as a translator. But now, she develops connections between local organizations and MSF while also interacting with volunteer groups.
The conflict resulted in increasing casualties, displaced populations, psychological effects, and financial hardship. Local volunteers and organizations continue to work hard.
MSF's support for local organizations and volunteers
MSF is also taking steps to support the local volunteers and groups.
All over the country, MSF projects have collaborated with a wide range of local organizations and volunteers.
They deliver thousands of food boxes to isolated villages and the railway authorities who provide trains to the organization for medical services, regularly.
Moreover, MSF assists volunteers and community leaders in Kharkiv by assisting them in creating self-care and stress management plans.
Camilo Garcia, MSF's mental health activity manager, said, "They deserve recognition for the work they are doing."
"More than anything, though, we want to provide them with continuous support so they can keep helping their peers in need," she added.