Maputo, 12 August 2022 (TDI): More than 80,000 people have been displaced in Cabo Delgado, Mozambique. People are forced to displace mainly because of conflict and the need of essential items for living.
More than 80,000 people have been displaced in #CaboDelgado, Mozambique, since the beginning of June.

Our teams are distributing relief kits to displaced families. Follow along to see how we do it 👇 pic.twitter.com/dull9vVI8P

— MSF International (@MSF) August 11, 2022
Since October 2017, there has been a violent conflict in the northern province of Mozambique, Cabo Delgado. About 800,000 people have been driven to leave their homes. However, despite its severity, the situation in Cabo Delgado has mostly been overlooked.
Furthermore, fears of violence followed by confirmed attacks have caused panic and mass movements of people. People are relocating from the areas such as Ancuabe and Chiure, near the provincial capital Pemba. These areas were previously considered relatively stable.
Medecins Sans Fransisco MSF Organization reports that this has been the largest movement of displaced people so far this year. Many people have fled multiple times, and are being compelled to give up their few possessions and means of subsistence on each occasion.
Additionally, the Mozambican armed forces and its regional partners have expanded their presence during the past year in several areas.
Therefore, the hotspots of violence have shifted geographically. The residents have started returning to areas that had previously been attacked or ruled by non-state armed groups. The situation is still quite shaky.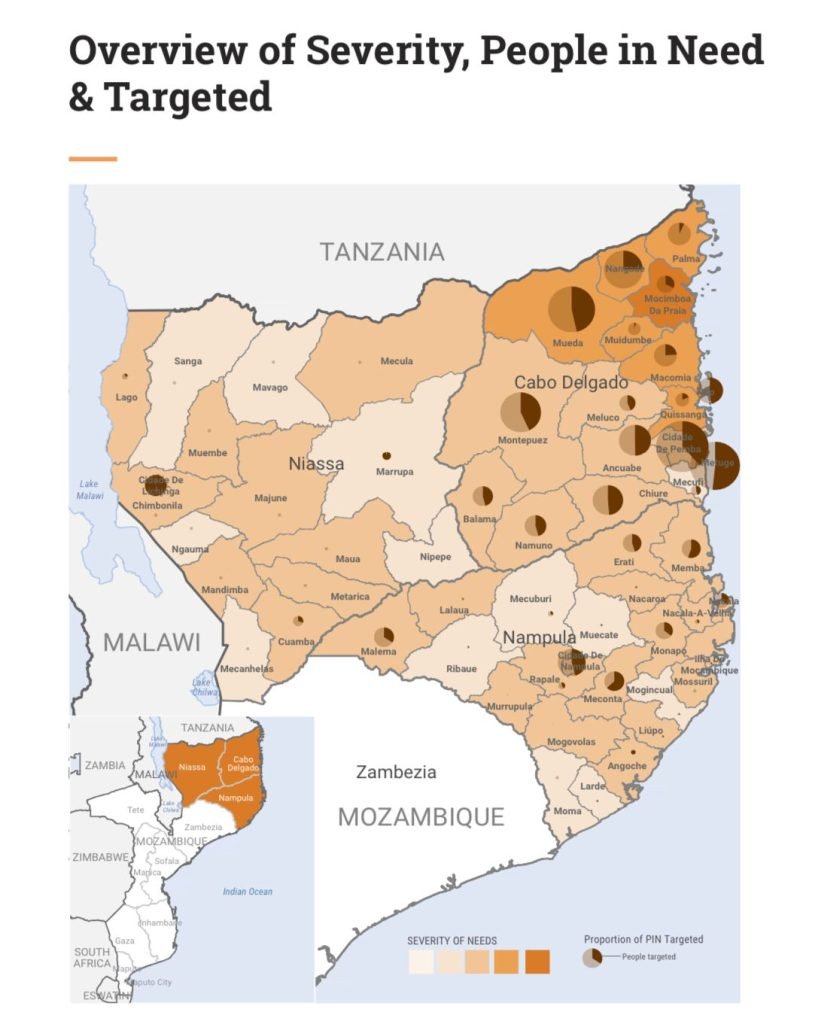 Also read: Humanitarian aid from Italy and Portugal reaches Mozambique
MSF's response to the humanitarian crisis
MSF teams have been distributing relief kits to displaced families. The kits are composed of essential relief items, including tents, jerry cans, mosquito nets, and cooking pots.
MSF projects have already been established in Macomia, Mueda, and Palma. Their staff continues to offer vital assistance.
Moreover, some localities in Cabo Delgado are already hosting large numbers of displaced people. However they are now going to adapt to a fresh influx of arrivals. This has had a huge impact on the local communities.
In general, there are a large number of vulnerable people with substantial humanitarian requirements, like food, water, and sanitation as well as medical care.
MSF teams have been operating in the areas where residents' lives have been upended by the threat of assaults, counterattacks, and sudden outbreaks of violence.