New York, 21 January 2022 (TDI): Maimunah Mohd Sharif of Malaysia has been confirmed by the General Assembly as Executive Director of UN-Habitat. The General Assembly of the United Nations confirmed Maimunah Mohd Sharif of Malaysia as Executive Director of the United Nations Human Settlements Programme (UN-Habitat) for a further two years.
She will assume the position on January 20, 2022, and end on January 19, 2024. As a representative of Southeast Asia, she has additionally served on ICLEI's Global Executive Committee (Local Governments for Sustainability).
Among her remarkable accomplishments are spearheading gender participatory budgeting in Malaysia, as well as heritage conservation efforts at the UNESCO World Heritage Site in George Town. UN-Habitat has established Sharif as one of the most influential voices on sustainable urbanization at the United Nations.
She has extensive experience in urban planning and is Co-Chair of the Secretariat's Task Force on the Future of Cities and the Local 2030 Coalition. Despite her humble beginnings in rubber plantations in Malaysia, she has never allowed her background to get in the way of her commitment to local voluntary reviews and championing urban perspectives at the World Economic Forum.
Congratulations to Maimunah Mohd Sharif for confirmation by #UNGA today, for a further 2 years as the Executive Director of @UNHABITAT beginning 20 January 2022.

I look forward to working closely with you, especially towards the High Level Meeting on the #NewUrbanAgenda pic.twitter.com/dRMdtfuuOT

— UN GA President (@UN_PGA) January 20, 2022
Maimunah Mohd Sharif
Malaysian Executive Director, Maimunah Mohd Sharif was appointed by the Secretary-General following an election by the General Assembly on December 22, 2017, to the position of Executive Director of the United Nations Human Settlements Programme (UN-Habitat).
The Secretary-General is grateful to Joan Clos of Spain for his dedicated service to the organization. Clos led UN-Habitat during the pivotal years when urbanization became the dominant form of population growth. Simultaneously, he championed the development of the New Urban Agenda and Sustainable Development Goal 11 (SDG11), the first development goal focused on sustainable urbanization.
His focus on urban planning and national urban policies has been widely recognized and applied in recent decades to plan and steer the world's cities toward sustainability, economic and social progress, and inclusion.
Before being appointed as Mayor, Maimunah Mohd Sharif was the first woman to be appointed as President of the Municipal Council of Seberang Perai in 2011. A champion of Gender Responsive Participatory Budgeting to integrate gender perspectives into budgetary and development policy, she leads the Municipal Council of Seberang Perai to achieve its vision of a "cleaner, greener, safer, and healthier place to work, live, invest, and play."
During her tenure, the Municipal Council of Seberang Perai implemented and achieved six quality-based management ISO certifications. She commenced her career in town planning with the Penang Island Municipal Council in 1985. She was promoted to Director of Planning and Development in 2003, a position she held until November 2009.
She was directly involved in the development of Penang City projects and landscape developments. She was responsible for the preparation of structural and local plans. She was equally responsible for the planning and implementation of George Town's urban renewal projects.
In November 2009, she was appointed as the first General Manager of George Town World Heritage Incorporated, which manages the UNESCO-listed George Town World Heritage Site. The University of Wales Institute of Science and Technology, United Kingdom, awarded her a Bachelor of Science with Honors in Town Planning Studies, and Malaysia Science University granted her a Master of Science in Planning Studies. She is married with two daughters.
UN-Habitat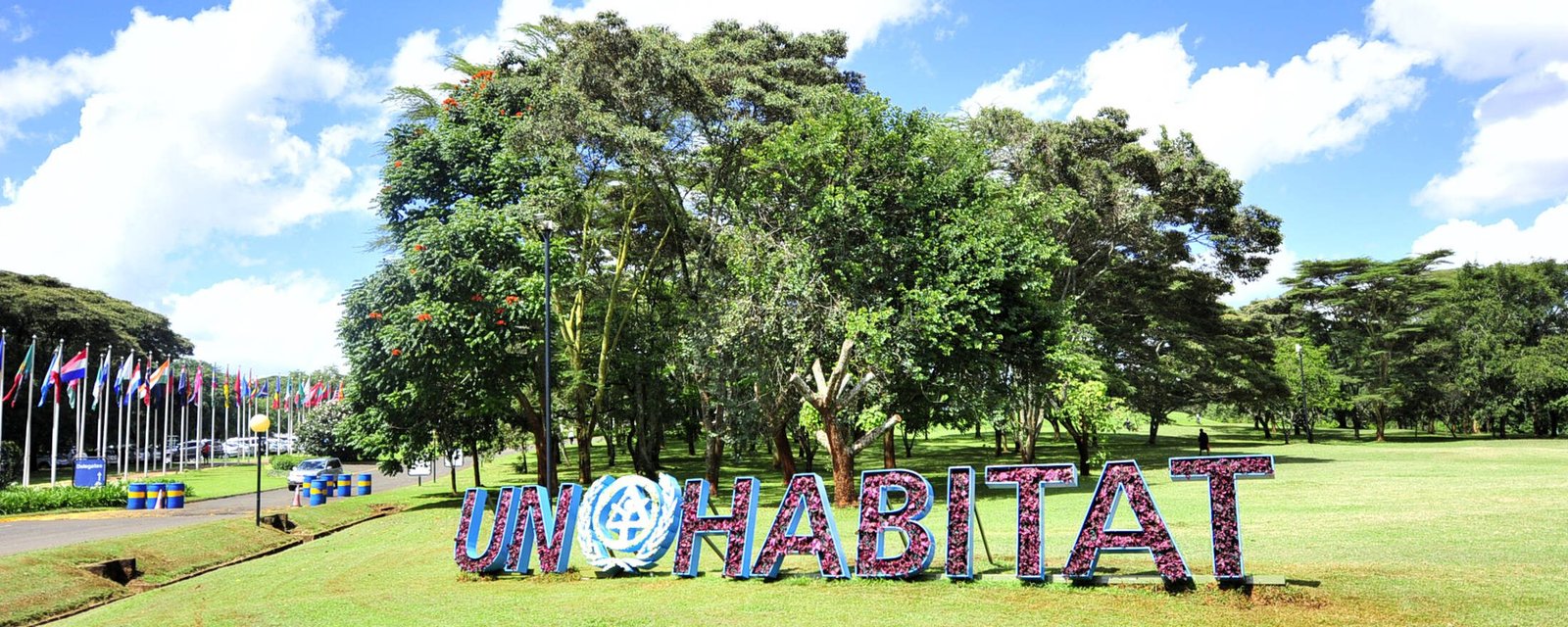 UN-Habitat provides knowledge, policy advice, technical assistance, and collaborative action to promote transformational change in cities and human settlements in over 90 countries.
UN-Habitat's new strategic plan 2020–2023 adopts a more strategic and integrated approach to solving the challenges and opportunities of cities and other human settlements in the 21st century.
UN-Habitat's normative work includes groundbreaking research, capacity-building, sharing good practices, monitoring global progress, and supporting the formulation of policies related to sustainable cities and human settlements.
Drawing on its expertise in sustainable urbanization and crisis management, UN-Habitat offers a variety of technical assistance as part of its operational work. With its projects, UN-Habitat provides tailored and value-added support to countries.
UN-Habitat mobilizes public, political, and financial support to encourage qualitative change in national development plans, policy frameworks, development practices, and investment choices for sustainable urban development as part of its advocacy, communication, and outreach activities.
UN-Habitat collaborates with governments, intergovernmental UN agencies, civil society organizations, foundations, academic institutions, and the private sector to address the urbanization challenge.