Washington DC, 24 March 2023 (TDI): The United States (US) Vice President, Kamala Harris has expressed her gratitude to the cast of Ted Lasso for joining her and other officials at the White House to discuss the importance of mental health.
Thank you to the Ted Lasso cast for joining us at the White House for a conversation about mental health.

You have shown audiences around the world what's possible when we ask for help and believe in one another. pic.twitter.com/otZgvCeoNh

— Vice President Kamala Harris (@VP) March 23, 2023
The Vice President praised the show for its positive portrayal of mental health issues and its impact on audiences around the world.
During the conversation, the cast members shared their personal experiences with mental health and how their characters on the show have helped them open up about their struggles.
Also, they discussed the importance of seeking help and the impact it can have on individuals and their communities.
Vice President Harris said, "I want to thank the cast of Ted Lasso for joining us today and for their incredible work on the show. The way they have portrayed mental health issues is truly inspiring, and their message has resonated with audiences worldwide."
"By showing us what's possible when we ask for help and believe in one another, they are helping to break down the stigma surrounding mental health and encouraging people to seek the support they need," she added.
Likewise, Harris also emphasized the importance of addressing mental health in policy-making and praised the cast for their advocacy work in this area.
Apart from that, the cast members conveyed their thanks for the opportunity to discuss mental health at the White House and their hope that their work on Ted Lasso will continue to inspire others to seek help and support.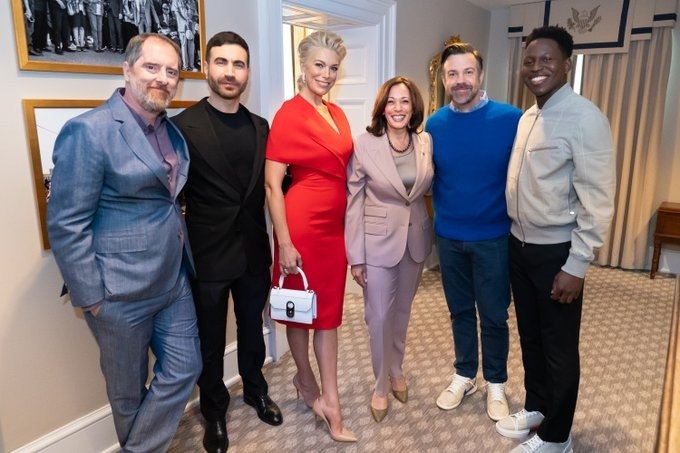 "We are honored to be here today and to be part of this important conversation," said Jason Sudeikis, who plays the lead role of Ted Lasso.
"We hope that our show will continue to shine a light on mental health and encourage people to speak out and seek the help they need."
In a nutshell, the conversation with the Ted Lasso cast is a part of US ongoing efforts to raise awareness about mental health and prioritize it in policy-making.
Through initiatives like the National Strategy for Suicide Prevention and the Mental Health and Substance Use Disorder Parity Task Force, the Biden-Harris administration is committed to improving access to mental health services and reducing the stigma surrounding mental illness.
About Ted Lasso
For the record, Ted Lasso is a comedy-drama television series created by Jason Sudeikis, Bill Lawrence, Brendan Hunt, and Joe Kelly. The show premiered in August 2020 on the streaming service Apple TV+.
The series follows the journey of an American football coach named Ted Lasso, played by Sudeikis, who is hired to coach a struggling English soccer team, AFC Richmond.
Despite having no experience in coaching soccer, Lasso brings a positive and optimistic attitude to the team and gradually wins over the players and staff, as well as the local community.
The show explores themes of friendship, sportsmanship, leadership, and mental health. The show's cast includes a talented ensemble of actors, including Hannah Waddingham, Juno Temple, Jeremy Swift, and Brendan Hunt.
The show has received widespread critical acclaim for its writing, performances, and direction. It has also been praised for its portrayal of mental health issues, particularly in its depiction of the character of Roy Kent, played by Brett Goldstein, who struggles with anger management and finding a sense of purpose after retiring from soccer.
So, his journey throughout the series involves confronting his past and coming to terms with his feelings, ultimately leading him to a place of self-acceptance and growth.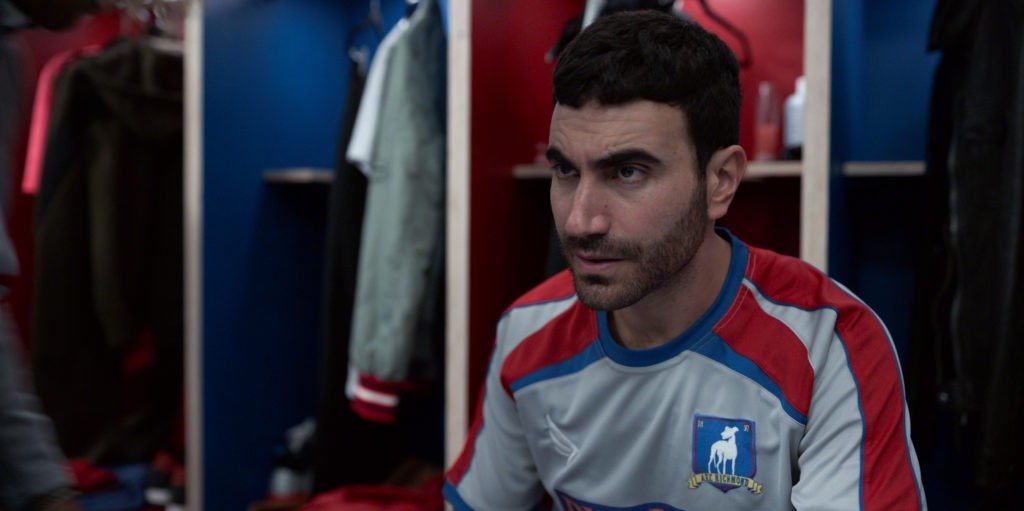 Another character who deals with mental health issues is Rebecca Welton, played by Hannah Waddingham. Rebecca is the owner of AFC Richmond and suffers from anxiety and depression.
Throughout the series, she learns to lean on her friends and colleagues for support and finds the courage to confront her personal demons.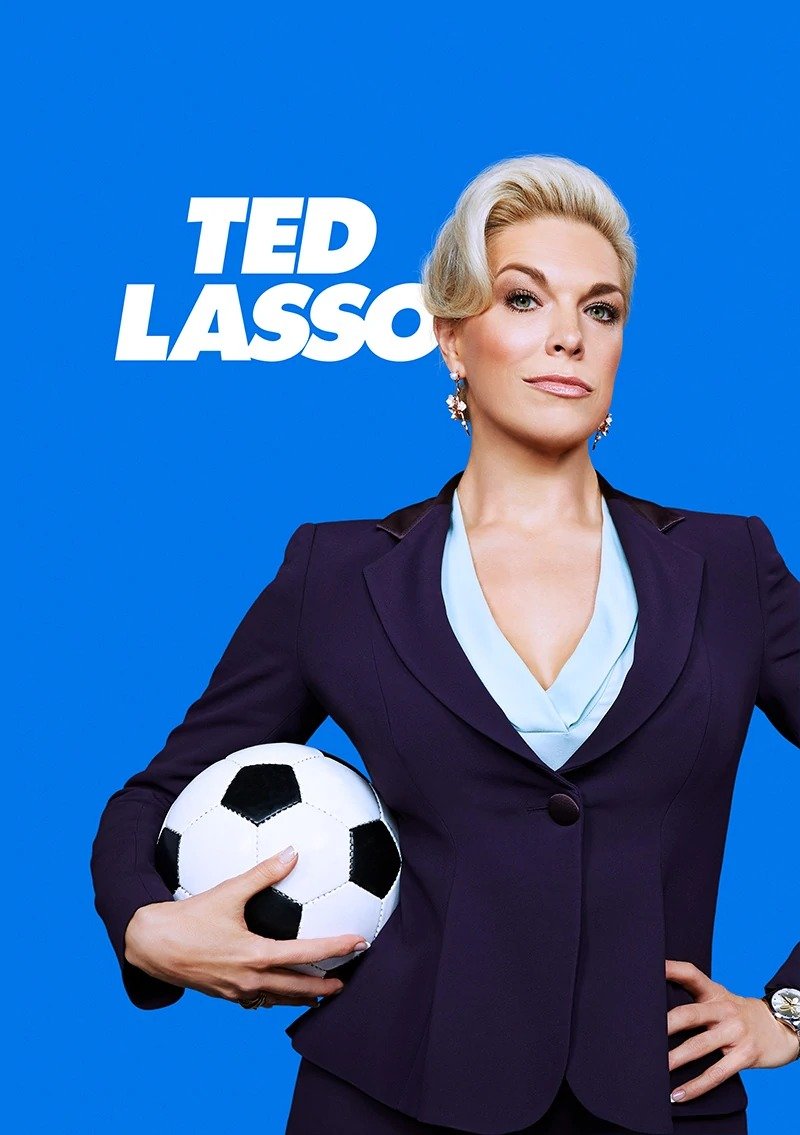 The show also touches upon the topic of therapy and the benefits it can bring. In one episode, Ted Lasso himself attends a therapy session and learns valuable lessons about communication and emotional intelligence.
Ted Lasso has been a commercial and critical success, winning multiple awards, including Golden Globe Awards for Best Television Series – Musical or Comedy and Best Actor in a Television Series – Musical or Comedy for Sudeikis.
In addition to its entertainment value, Ted Lasso has also had a positive impact on mental health awareness and advocacy. The cast and crew have also been involved in various initiatives and charities focused on mental health.
Also Read: Consul General of Pakistan speaks at 15th Annual Muslim Mental Health Conference Gala
Overall, Ted Lasso is a heartwarming and uplifting show that celebrates the power of kindness, empathy, and teamwork. It has become a cultural phenomenon and a beacon of hope for many during challenging times.
It is a powerful example of how entertainment media can be used to promote mental health awareness and reduce stigma.