Islamabad, 28 July 2022 (TDI): Ambassador of Japan, Wada Mitsuhiro called on the Federal Minister for Finance and Revenue, Miftah Ismail on Wednesday at the Finance Division.
His Excellency Mr. Wada Mitsuhiro, Ambassador of Japan called on Federal Minister for Finance and Revenue Mr. Miftah Ismail here at the Finance Division- 27 July,2022. pic.twitter.com/sDcKHmwIHZ

— Ministry of Finance (@FinMinistryPak) July 27, 2022
According to the Minister for Finance and Revenue, Japan is one of Pakistan's main development partners. Therefore, additional cooperation and bilateral ties will be beneficial for both parties.
While extending a warm welcome to Mitsuhiro, Miftah Ismail stated that the two countries enjoy sound friendly relations that are only growing strong over time.
Furthermore, the finance minister provided the Ambassador with a brief overview of the economy and economic priorities of the current administration.
Along these lines, he reaffirmed that the current government is committed to strengthening the bilateral trade and economic connections between Pakistan and Japan.
The Ambassador and Finance Minister majorly spoke about matters of common interest and mutual benefits.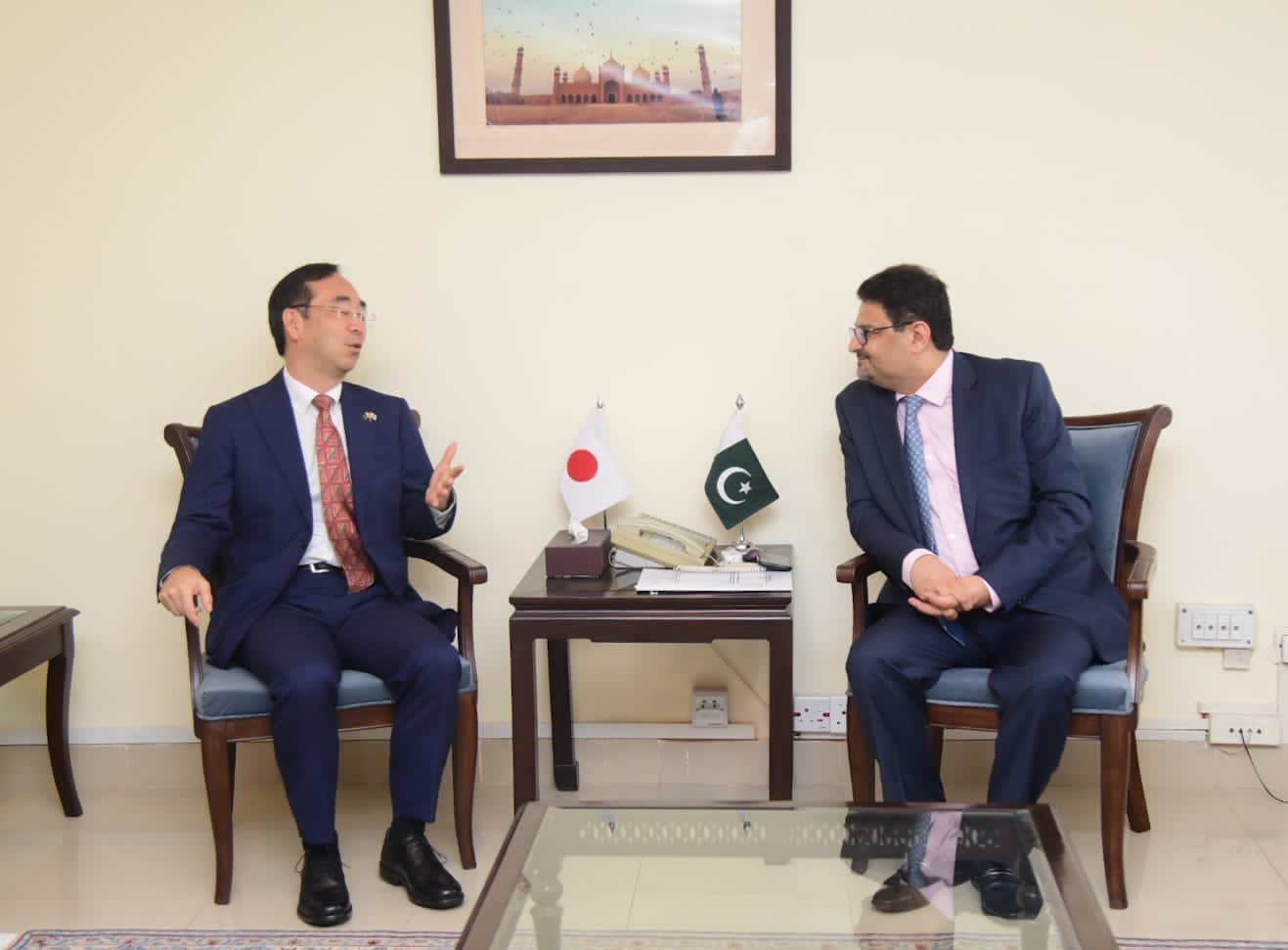 On his part, the Japanese Ambassador stated that Japan places a high priority on its bilateral relations with Pakistan concerning diplomatic ties and trade and economic partners.
Additionally, he briefed the finance minister about the operations of the Japanese entities and corporates in Pakistan.
Moreover, he expressed optimism and confidence that, as a result, of the government's practical measures and pragmatic policies, business and economic links between the two nations would grow significantly.
The Ambassador was assured of Miftah Ismail's complete support in enhancing the trade and economic relations between the two countries. The Ambassador praised the finance minister for his assistance.
Also read: Pakistan's Foreign Minister meets Japanese Ambassador
Overview of Japan and Pakistan's bilateral relations 
Over the past 70 years, Pakistan and Japan have traditionally had cordial diplomatic relations. Economic cooperation is the epicenter of the two nations' cordial relationship.
In addition, the two countries' relations have been driven mainly by socioeconomic development. In the fields of health, agriculture, water supply, and disaster management, Japan has assisted Pakistan.
The Japanese government granted Pakistan $82.12 million in aid in 2019. With $1.5 billion in annual trade, Japan is one of Pakistan's top commercial partners.
Conclusively, economic corridors are expected to define the regional course in the evolving political milieu. The linking of South Asia with Northeast Asia (through CPEC) opens up new opportunities for trade between Pakistan and Japan. Japanese investors can perhaps find the Special Economic Zones along the trade corridors to be a desirable location.