Jakarta, 18 August 2023 (TDI): The 17 August represents a special day as the country celebrated 78 years of independence. On this day in 1945, Indonesian nationalists declared their freedom after centuries of colonial rule, establishing the Republic of Indonesia.
Selamat Ulang Tahun ke-78 Republik Indonesia 🇮🇩

Terus Melaju untuk Indonesia Maju 💪🏻

(Pakaian adat Mamasa, Sulawesi Barat) pic.twitter.com/KOs3f0Obnn

— Menteri Luar Negeri Republik Indonesia (@Menlu_RI) August 17, 2023
Now the world's fourth most populous nation, Indonesia has come a long way since those early days of independence. The country's vast archipelago of over 17,000 islands is home to more than 260 million people speaking over 700 languages and dialects.
Yet they are united by the national language of Bahasa Indonesia and the spirit of unity in diversity, reflected in the national motto "Bhinneka Tunggal Ika."
President Widodo Attends Independence Day Ceremony
On 17 August, Indonesia commemorated its 78th Independence Day with a grand flag ceremony held at Merdeka Palace in Jakarta. President Joko Widodo, wearing traditional Surakarta attire, served as inspector of the ceremony.
Upacara Peringatan Detik-Detik Proklamasi Kemerdekaan di Istana Kepresidenan hari ini. Saya mengenakan baju daerah Ageman Songkok Singkepan Ageng dari Surakarta. pic.twitter.com/QnfREwtXfm

— Joko Widodo (@jokowi) August 17, 2023
The event kicked off with a procession delivering the national flag and independence proclamation text to the palace.
A cannon salute and siren then sounded, marking the start of the ceremony before the proclamation was read aloud to both in-person and virtual participants.
The highlight of the ceremony ensued with the national flag hoisting troop ceremoniously raising the red and white flag as President Widodo and distinguished guests watched on.
The spectacle was further enhanced by the actions of TNI and Polri soldiers who flew fighter planes and helicopters carrying giant red and white flags across the sky above the palace.
In attendance were several former Indonesian leaders, heads of state institutions, ambassadors, and cabinet ministers, all gathering to observe this symbolic moment on the 78th anniversary of Indonesia's independence.
President Wood also shared a message congratulating the nation on its 78th Independence Day.
President Widodo said, our unity has allowed us to overcome challenges since the founding fathers delivered us to the gates of freedom. Now we prepare to harness our demographic bonus for national development and prosperity. Long live the Republic of Indonesia!
78 tahun sudah para pejuang dan pendiri bangsa "mengantarkan rakyat Indonesia ke depan pintu gerbang kemerdekaan" dengan cita-cita yang tak berubah sampai hari ini: menjadikan Indonesia merdeka, bersatu, berdaulat, adil dan makmur.

Dalam rentang 78 tahun itu, Indonesia melalui… pic.twitter.com/0UuyPTTVKx

— Joko Widodo (@jokowi) August 17, 2023
The 78th Independence Day celebrations culminated in the solemn flag-lowering ceremony held on the grounds of Merdeka Palace.
Afterwards, the flag and original proclamation text were returned to the National Monument via the Ki Jaga Rasa Kencana Train, accompanied by a cultural procession.
Countrywide Celebrations of Independence
Indonesia's Independence Day festivities burst with cultural traditions and lively events across thousands of islands.
Major cities host vibrant parades with floats as locals don patriotic colours, wave flags, and share traditional dishes.
Neighbourhood streets come alive with carnival-like parties, competitions, and concerts like the torch relay race Obor Estafet in Semarang or martial arts battles Peresean in Lombok.
Events also highlight bountiful harvests and cuisine, such as Palembang's gifted red-dyed eggs or Bandung's crop-laden food parades.
Meanwhile, traditional music, dances, crafts, and rituals showcase Indonesia's diverse cultural heritage. Gamelan ensembles, Saman dance, batik fabrics, angklung bamboo instruments, and wayang shadow puppetry.
It represents the many ethnic groups participating in the joyous celebrations centred on national unity.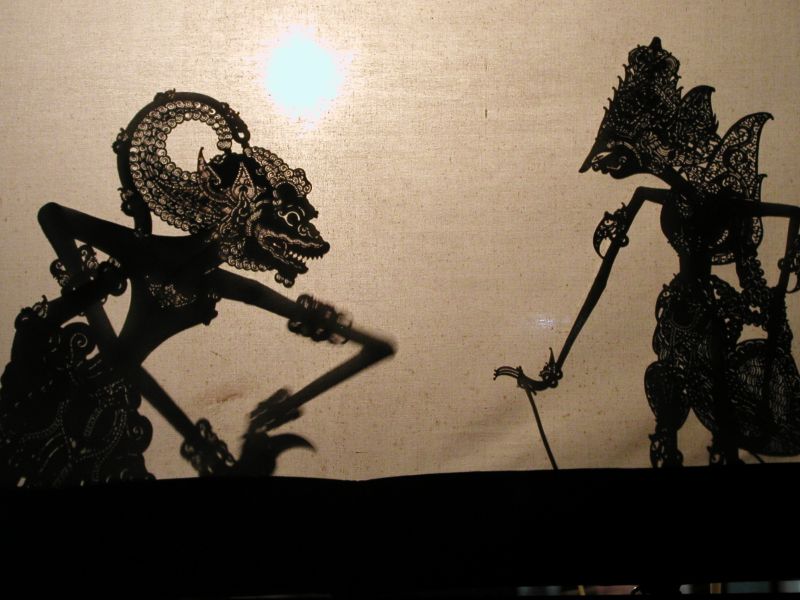 Popular Indonesian Independence Day dishes include nasi goreng, gado-gado, sate, rendang and tempeh. Jakarta's National Monument hosts major celebrations.
Other iconic sites include Sukarno's gravesite, the Independence Proclamation Museum and historic revolutionary landmarks.
The celebrations also represent the religious diversity and tolerance of the world's largest Muslim-majority nation.
Citizens from the six officially recognized faiths – Islam, Protestantism, Catholicism, Hinduism, Buddhism and Confucianism – join together in mosques, churches, and temples to mark the occasion.
The festivities make concerted efforts to include Indonesians from diverse ethnic groups and all walks of life, promoting unity, pluralism and inclusion across the archipelago.
Also Read: Indonesia Celebrates 77th Independence Day
Global Congratulations
On this special occasion, leaders from around the world congratulated Indonesia and President Widodo.
The Honorable Speaker of the National Assembly of Pakistan, Raja Pervez Ashraf, congratulated the people of Indonesia on the occasion of their 78th Independence Day.
Hon'ble Speaker National Assembly Raja Pervez Ashraf extends heartiest congratulations to People of Indonesia on their 78th Independence Day@RPAPPP@ForeignOfficePk @IndonesiainIsb@PakinIndonesia pic.twitter.com/E2TZUjSEK2

— National Assembly 🇵🇰 (@NAofPakistan) August 17, 2023
India's External Affairs Minister Dr. S. Jaishankar tweeted congratulations to his counterpart, Indonesian Foreign Minister Retno Marsudi, noting that India treasures its close friendship and comprehensive strategic partnership with Indonesia.
Warm greetings to FM @Menlu_RI and the Government and people of Indonesia on their Independence Day.

Cherish our Comprehensive Strategic Partnership and deepening regional and multilateral cooperation.

— Dr. S. Jaishankar (@DrSJaishankar) August 17, 2023
US President Joe Biden called President Widodo to extend warm wishes to the people of Indonesia on this important national day. He affirmed the strong and strategic bilateral partnership between the United States and Indonesia.
President Sheikh Mohamed bin Zayed Al Nahyan of the United Arab Emirates (UAE) conveyed his congratulations to President Joko Widodo of Indonesia on the occasion of Indonesia's Independence Day.
Additionally, Vice President, Prime Minister, and Ruler of Dubai, Sheikh Mohammed bin Rashid Al Maktoum, as well as Vice President, Deputy Prime Minister, and Minister of the Presidential Court, Sheikh Mansour bin Zayed Al Nahyan, also sent similar congratulatory messages to the Indonesian President.