The Taliban seized Afghanistan in August 2021, worsening the bleak situation. Ever since the country has undergone increased violence and political turmoil.
International organizations and the media have raised the alarm about the Taliban's human rights record, which includes executions, torture, and other atrocities.
In addition to the country's political and security issues, Afghanistan's healthcare sector has been badly impacted.
The Taliban's ban on women's employment has forced the expulsion of female health workers, who make up a large portion of the healthcare workforce. It has caused a lack of healthcare personnel, especially in rural areas with restricted access.
The Taliban's restriction on women working has severely influenced women's access to healthcare. Due to cultural traditions that forbid women from receiving medical care from men, the limitation also makes it impossible for women to get healthcare services.
The Afghan population is encountering a humanitarian crisis due to low temperatures and malnutrition. Hundreds of people have already died, and the situation is anticipated to deteriorate further.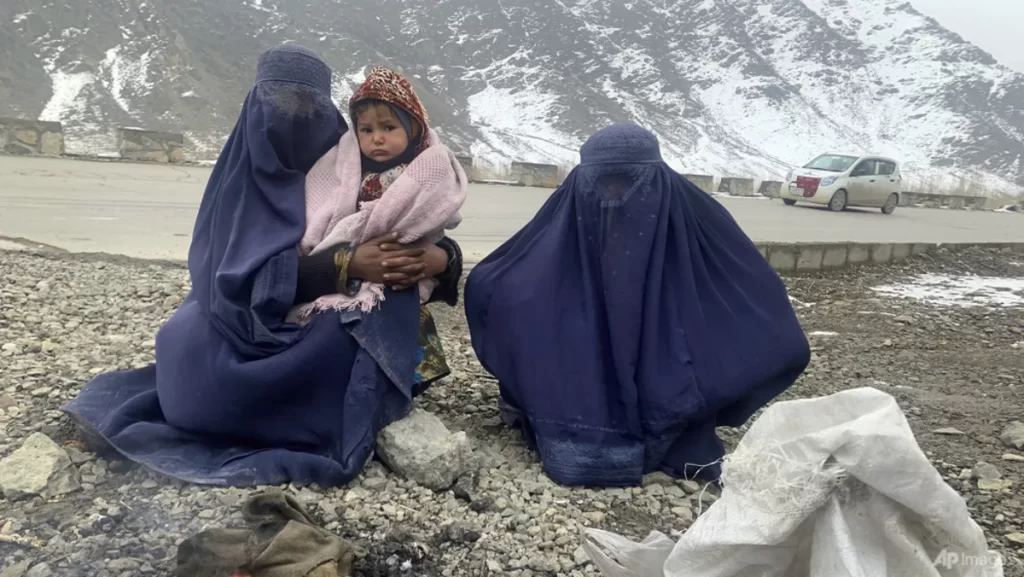 The Taliban government's restriction on female health workers has compounded the problems by severely limiting humanitarian aid.
The frigid temperatures have made survival nearly impossible for many Afghans. As a result, pneumonia and other respiratory disorders have increased, particularly among youngsters and the elderly.
The UN reports that 200 youngsters have perished from the cold recently. Many residents require warm clothes or blankets, and homes need heating.
Malnutrition has aggravated the situation. Millions of Afghans are experiencing food shortages and famine. Drought has damaged crops and left many farmers unemployed. The rising food price has made purchasing necessities difficult for many families.
The Taliban government's ban on female health workers has worsened the predicament. Many international relief organizations rely on female health employees to help needy women and children.
The restriction makes it more challenging for international relief workers to help those in need. The Taliban's ban on women working outside the home, on the other hand, has made it practically impossible for these organizations to operate efficiently.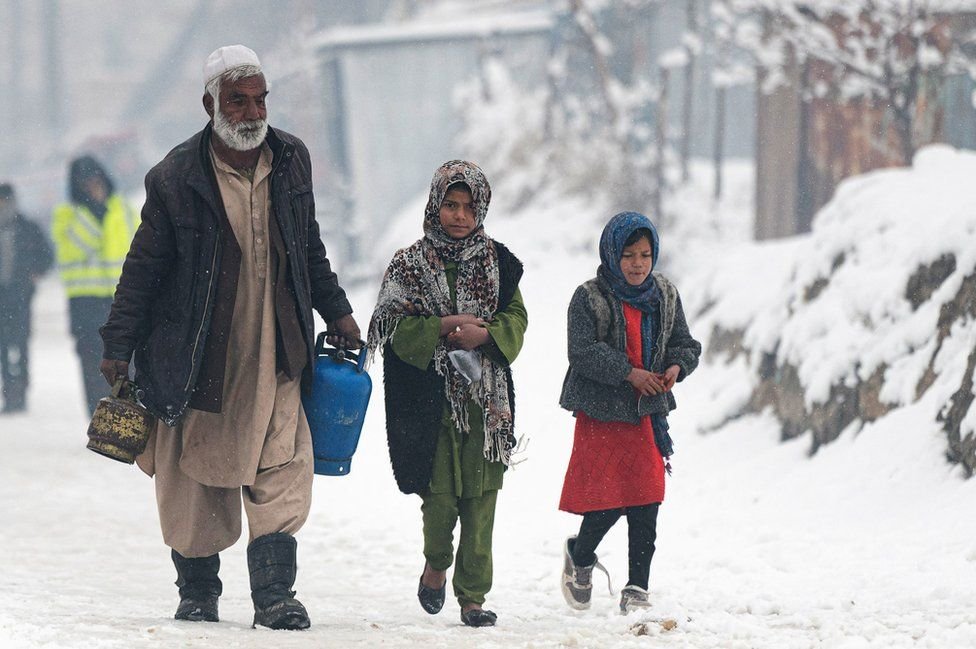 As a result, the quantity of assistance reaching people in most profound need has dramatically dropped. The limitations on female personnel have also terribly affected Afghan women's rights.
Women who could formerly work and support their families are now compelled to stay home, unable to earn a living. It has increased women's poverty, already the most vulnerable in Afghan society.
The Taliban leadership has pledged to help those in need, but the situation drastically differs from what was promised. Several Afghans have complained that help is not reaching them and that the government's promises are hollow.
Afghanistan has struggled with starvation and inadequate shelter. People are suffering from food scarcity. Many families have had to survive on insufficient rations since farmers can't reach their farms because of the political upheaval.
Due to blocked roads, Afghans struggle to access firewood, medicine, and doctors. Lack of grazing is causing complications for their livestock.
Winter cold and low temperatures have killed hundreds of Afghans. Several people are at risk of hypothermia and other cold-related ailments due to a lack of sufficient shelter, heating, and warm clothes.
International organizations stated that the Taliban's prohibition on female healthcare providers hinders aid organizations' efforts to provide education and medical care. Relief workers cannot reach isolated areas due to conflict.
One of Afghanistan's most critical concerns is the lack of sufficient shelter for individuals afflicted by the harsh winter cold.
Several families have been forced to take refuge in makeshift tents or abandoned houses, which offer little protection from the cold.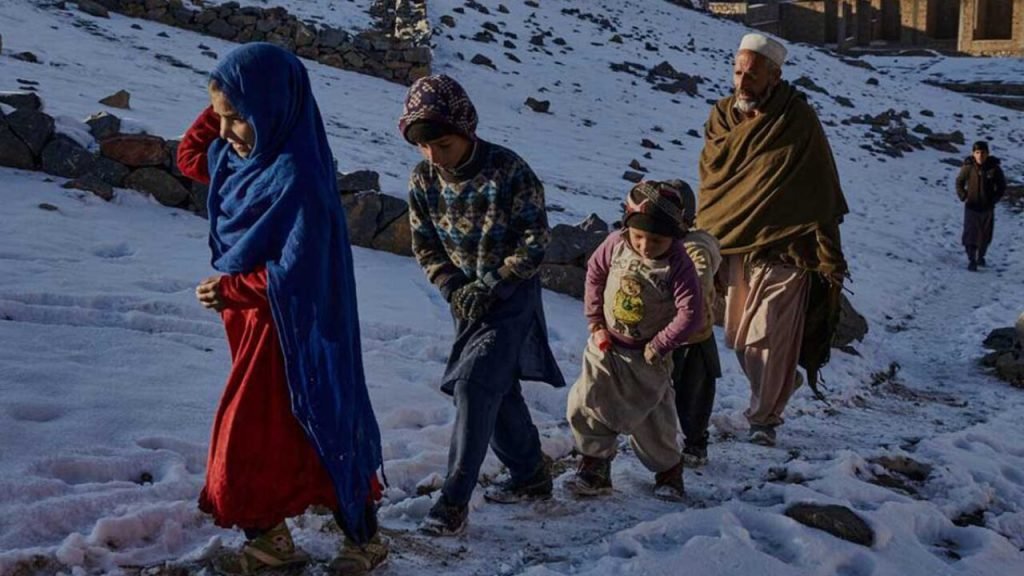 Due to a lack of heating and warm clothing, many people, especially children, are at risk for ailments associated with the cold. Health Aid agencies have been distributing warm clothing, blankets, and other essentials to address this essential.
They have also provided food and resources to the most vulnerable to solve this issue. The situation has galvanized the international world. It has responded with financial and humanitarian aid pledges to address the crisis.
The condition is still complex, and more needs to be done to help the Afghan people. Amina Mohammed, the Deputy Secretary-General of the United Nations, recently visited Afghanistan to discuss the difficulties women and girls face.
She underlined the need to safeguard women and girls from violence and prejudice and the significance of guaranteeing equitable access to healthcare, education, and career opportunities.
Amina urged the Afghan government to take all necessary steps to guarantee that women can fully engage in society and exercise their rights without fear of abuse or discrimination.
The visit is a part of the UN's continuous initiatives to assist the nation in pursuing sustainable development, peace, and security.
The United States has provided $308 million in aid, while the United Kingdom has donated £286 million. The European Union has contributed €1.2 billion in humanitarian assistance, making it the largest donor.
Several nations have also given relief, including food, housing, and medical supplies, including Pakistan, Iran, Qatar, India, the UAE, and Türkiye.
The assistance is intended to provide immediate relief to those in need and support long-term development and reconstruction efforts in Afghanistan.
Recommendations 
The Afghan crisis is a human tragedy that requires immediate intervention. It has one of the highest child mortality rates in the world. Many Afghan children are malnourished.
Children have suffered from frigid temperatures, snowfall, avalanches, and cold-related ailments. After decades of war and turmoil in the country, a more sustainable approach is needed.
In addition to immediate relief efforts, addressing the underlying causes of the Afghan situation is essential. Conflicts and civil strife are significant causes of poverty and terrorism.
However, providing health care in a country with a precarious security situation and inadequate infrastructure creates substantial problems. The safety of medical personnel is more crucial.
The Afghan people require additional help. The Taliban's limitations on female healthcare personnel have severely impacted international aid to Afghanistan.
The international community must respond swiftly to prevent more life loss and guarantee that relief reaches the neediest. Regardless of party affiliation, governments must work together to deliver emergency relief to needy people.
The Taliban must end its restriction on female labor and grant freedom of operation to aid organizations. It must ensure that aid reaches the most vulnerable and that women fully participate in rebuilding their country.
The international world should invest in Afghanistan's economy, infrastructure, and institutions to promote stability and democracy.
By working together, we can ensure that the people of Afghanistan enjoy a brighter future free of hunger, cold, and oppression.
*The writer is a Fellow at The Diplomatic Insight, published by the Institute of Peace and Diplomatic Studies 
**The Diplomatic Insight does not take any position on issues and the views, opinions & findings represented herein are those of the author(s) and do not necessarily reflect the views of The Diplomatic Insight and its staff