New York, 6 July 2022 (TDI): The United Nations High-Level Political Forum on Sustainable Development (HLPF) started its meeting. The forum aims to determine the way forward to revive the Sustainable Development Goals (SDGs). This is an 8-day forum running from 5-15 July. The forum meets for 8 days, 3-day ministerial segments, and two days of heads of state and government at UNGA. 
This week's #HLPF will track and promote progress on the #GlobalGoals.

While there have been setbacks in the last year – from #COVDI19 to the climate crisis and conflicts – if we all take action now, achieving the goals is still within reach. https://t.co/kG8bOhsBuQ pic.twitter.com/15pswFnqRn

— United Nations (@UN) July 5, 2022
The United Nations Economic and Social Council (ECOSOC) organized the forum. The ECOSOC president Collen Vixen Kelapile said, "We are facing continued vaccine inequality, rising inflation, major supply-chain…."
He also said, "We are on a dangerous path to harming future generations if we do not act now. It is within our power to turn the tide".
Aim of the Forum
The forum will discuss how the recovery policies can fix the negative effects of the COVID-19 Pandemic on SDGs. Therefore 44 countries will give voluntary national reviews(VNRS). These VNRs will explain their implementation of the 2030 Agenda for Sustainable Development. 
The forum aims to review in-depth Goal 4 on education, Goal 5 on Gender Equality, and Goal 14 on life below water. The forum will also give a detailed review of Goal 17 on partnerships for the goals.
The HLPF will also show the continuing commitment of the international community to enhance international solidarity. It also aims to launch ambitious recovery policies that promote the SDGs.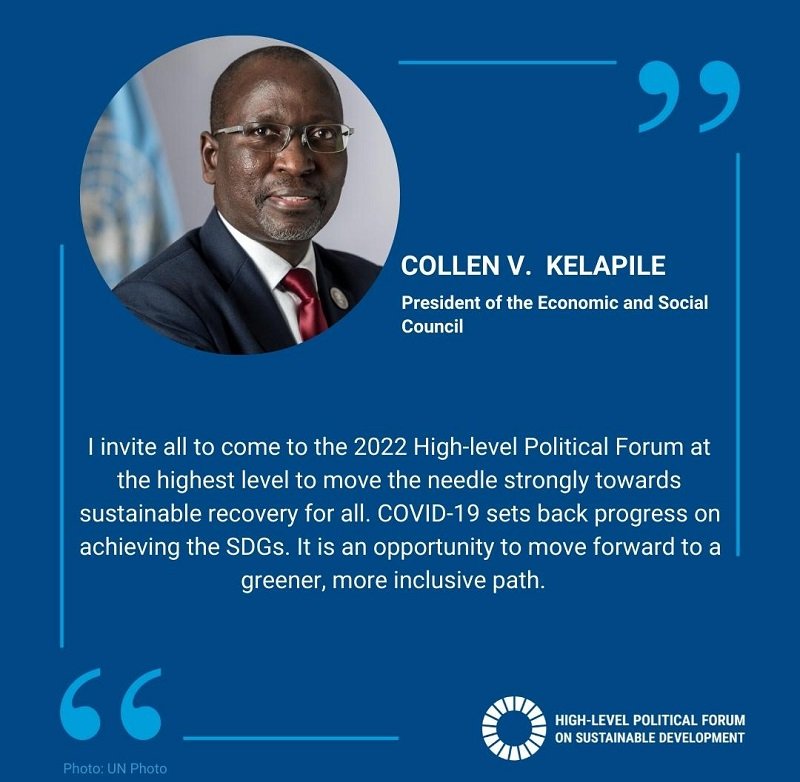 The forum will highlight the official launch of the Sustainable Development Goals Report 2022. 
The forum will also adopt the ministerial declaration on the results of its session. Following this, the ECOSOC president will prepare a summary to note the important messages of the discussions.
Many government officials will attend the forum. These include heads of state, over 100 ministers, leaders, and UN representatives, business and civil societies.