San Jose, 5 July 2023(TDI): The Government of Guatemala accepts the pro-tempore presidency over the Independent Association of Latin America and the Caribbean (AILAC), from the administration of Costa Rica, which It has been holding for the previous 6 months.
En nombre del @GuatemalaGob, el #CancillerGT @MarioBucaroGT y el Ministro Gerson Barrios del @marngt reciben en Costa Rica la presidencia pro tempore de la Asociación Independiente de América Latina y el Caribe #AILAC.

Nota ➡️ https://t.co/ma6RV7Mf11 pic.twitter.com/i8ZBnD7tig

— MINEX Guatemala 🇬🇹 (@MinexGt) July 3, 2023
AILAC is comprised of the nation of Chile, the country of Colombia, the Republic of Costa Rica, Guatemala, the nation of Peru, Honduras, and Panama, as well as Paraguay.
Its primary objective is to produce integrated, determined, creative, and practical positions. It adds to the harmony in international climate crisis negotiations, particularly in matters of the greatest importance for the said group.
Those include damage and losses, modification, world harmony, carbon pricing, financing of climate change, and transferring technological advances.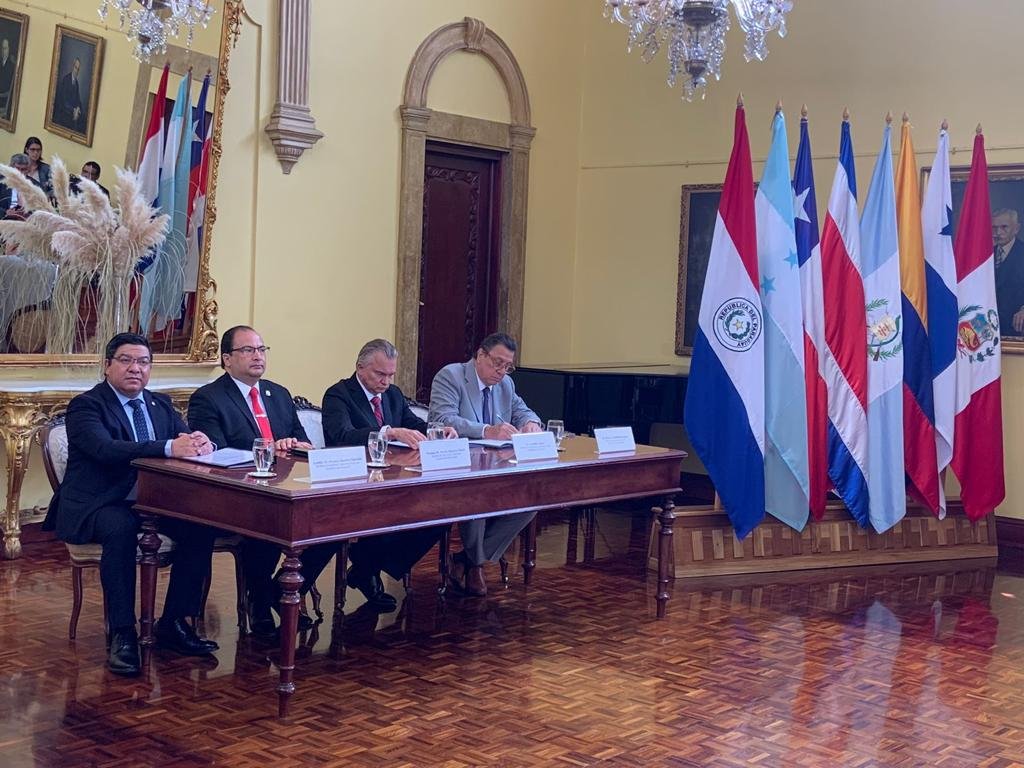 The presidency that Guatemala now holds, is led by the head of the Ministry of Environment and Natural Resources of Guatemala (MARN), Gerson Barrios, with MARN serving as the executive branch in environmental and climate change.
This ministry is in close collaboration with its Foreign Minister Mario Bcaro, who will have the opportunity to represent it at the 28th Meeting of the COP28, which will be organized in Dubai, United Arab Emirates.
Also Read: US-Singapore strengthen cooperation on Myanmar Crisis and Climate Action
Guatemala's statement on the appointment
Guatemala's foreign minister states that the nation will accept the pro-tempore presidency "with all of our commitment and strength, so that we may keep taking immediate and ambitious measures to address climate change."
The officials of the Guatemalan government state that during their presidency, they will convey an "open and strong" stance to COP28 to push for climate change action and the successful execution of the Paris Accord's obligations.
AILAC Caribbean was formed as a result of a quest for strategic alliances among nations with similar perspectives to creating groups within the UN Framework Convention on Global Climate Change.
The official founding came in 2012, as a consequence of an ongoing process of integrating and convergence of stances between the nations.
AILAC also complied with the necessity to develop a distinct brand that would enable them to continue to be seen as an increasingly important player in climate discussions.