Rainbow Street is a bustling street in Jabal Amman, Jordan. It is well-known for its vibrant and eclectic mix of shops, cafes, and restaurants. The street's name comes from the buildings that line it in a rainbow of colors.
Pro Isolate Evolution – Muscle Research – Nature & Fitness buying steroids online australia ground hiker elastic resistance bands for fitness/gym, up to 68 …
The area is prominent for its lively ambiance and bohemian spirit, making it a popular destination for locals and tourists. The street has a long history and has been crucial to Amman's cultural and economic growth.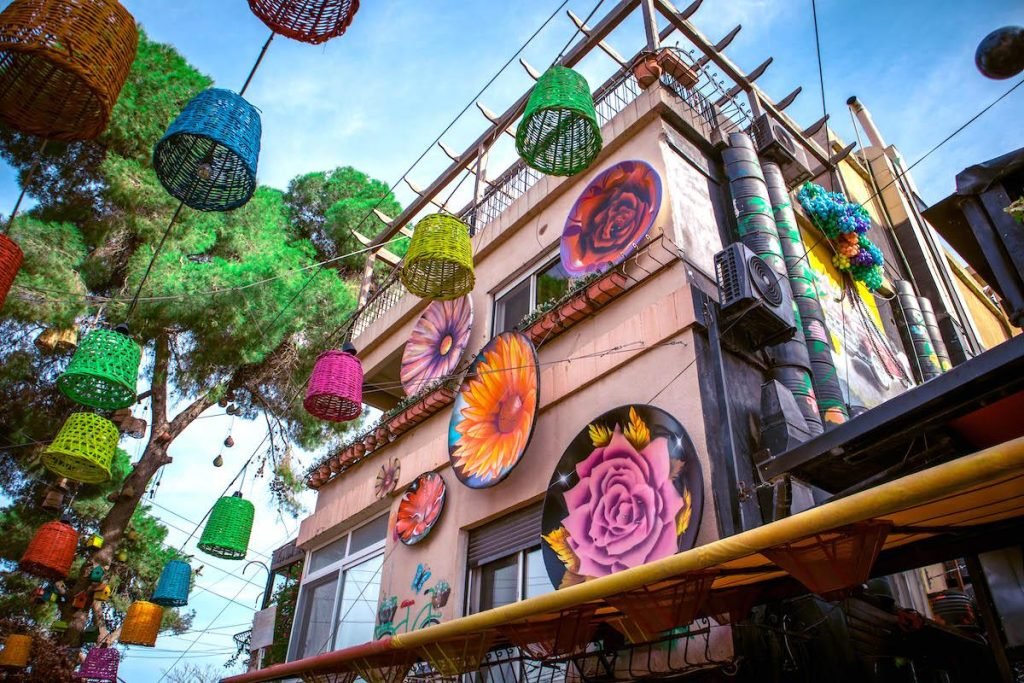 Rainbow Street's colorful architecture is one of its most notable aspects. The street has a whimsical air due to the brightly colored buildings.
Rainbow Street breaks Amman's traditional architecture, distinguished by whitewashed walls and basic geometric patterns.
History of the City
Rainbow street has a long history. It was initially constructed as a residential area for wealthy families in the early 20th century. Nonetheless, it blossomed into a business district and became a popular destination for locals and tourists.
Rainbow Street was once a tiny village on the outskirts of Amman. The settlement was inhabited mainly by Bedouins who had migrated there due to the adjacent springs and fertile terrain.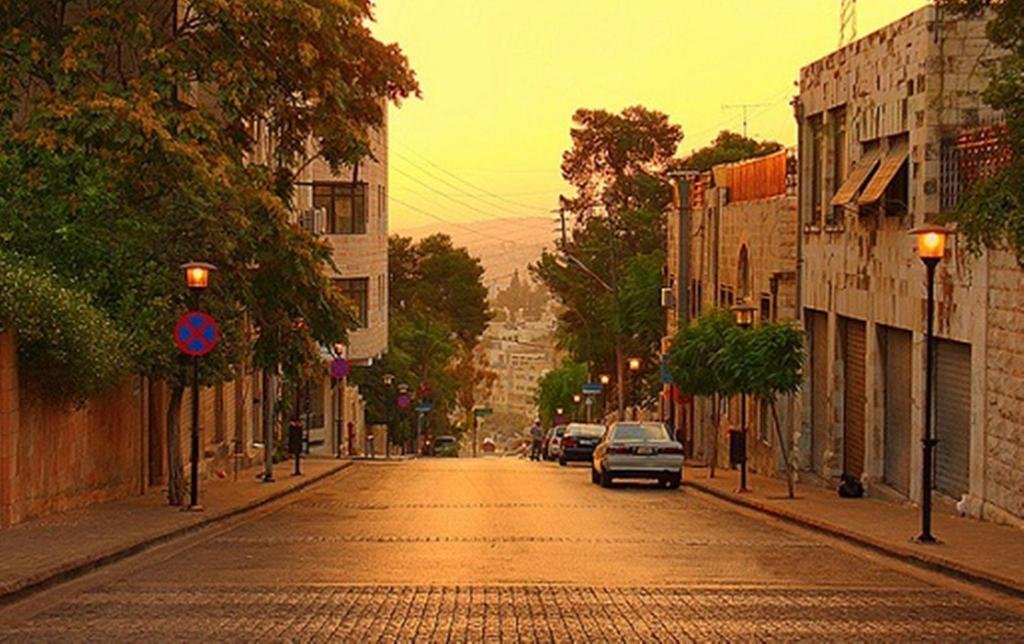 The region was renowned for its exquisite orchards and gardens. It was a popular area for locals to find peace and appreciate nature.
The village was progressively incorporated into the metropolis as Amman expanded and prospered in the first half of the twentieth century.
The gardens and orchards were replaced by houses and buildings as the area became increasingly densely populated.
Jordan's government launched an urban renewal initiative in the 1950s. The initiative involved building new highways and renovating older communities.
The street was broader, and many new buildings were built in the traditional Jordanian style, with whitewashed walls and ornate arches. The road was lined with trees and flowers, making it look scenic and charming.
Rainbow Street's Cultural Institutions
Rainbow Street reflects Amman's dynamic and diversified culture because of its lengthy history and friendly atmosphere. Rainbow Street is also a favorite destination for history and culture enthusiasts.
Amman Roman Theater, A heritage Architecture in JordanThe street has several historical structures and monuments, including the Roman Theater, one of the world's best-preserved ancient theatres. The theatre, constructed in the second century AD, is used for shows and concerts today.
The National Museum of Jordan on the Street exhibits Jordan's prehistoric and contemporary architecture.
The National Museum of Jordan, founded in 1951, is one of the country's most prominent museums, housing a collection of objects that reflect the story of Jordan's legacy and culture.

Rainbow Street is also home to various cultural organizations, including the Royal Film Commission. The Royal Film Commission, created in 2003, promotes and supports Jordan's film industry.
Since 1940, Rainbow Street's Rainbow Art House Theater has been a popular attraction. It is one of the city's oldest cinemas.
It continues to have popularity among moviegoers despite various inside renovations while maintaining its original architecture and style.
In addition, several art galleries on Rainbow Street feature modern artwork by Jordanian and regional artists.
The Jordan National Gallery of Fine Arts is another prominent Rainbow Street site. It has exhibited Jordanian and Arab artists for over 60 years.
The gallery exhibits various modern and traditional works of art from Jordan and the surrounding area. It is a fantastic location for discovering Jordan's rich cultural past and appreciating the artistic prowess of regional artists.
Amman Conventional Houses
Amman Rainbow Street's location is its most robust feature. The surrounding scenery is beautiful from the hilltop.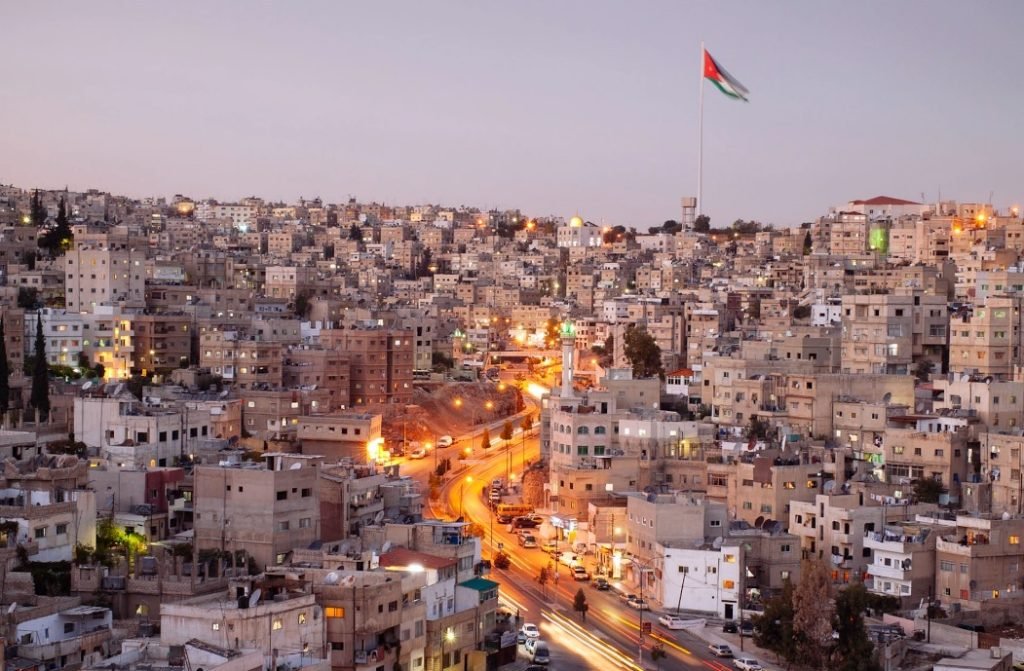 The houses in Amman all have an earthy tone and are only two or three stories tall, giving them a unified appearance. They create a unique view since they effectively integrate into the surrounding environment.
The Rainbow Steps, a flight of colorful steps leading up to Rainbow Street, are one of the most recognizable characteristics of the street. The steps are a popular site for people to take photos and enjoy the views of the surrounding area.
Also, the steps lead to Rainbow Street Park, a small park that offers tourists a tranquil and restful area to explore.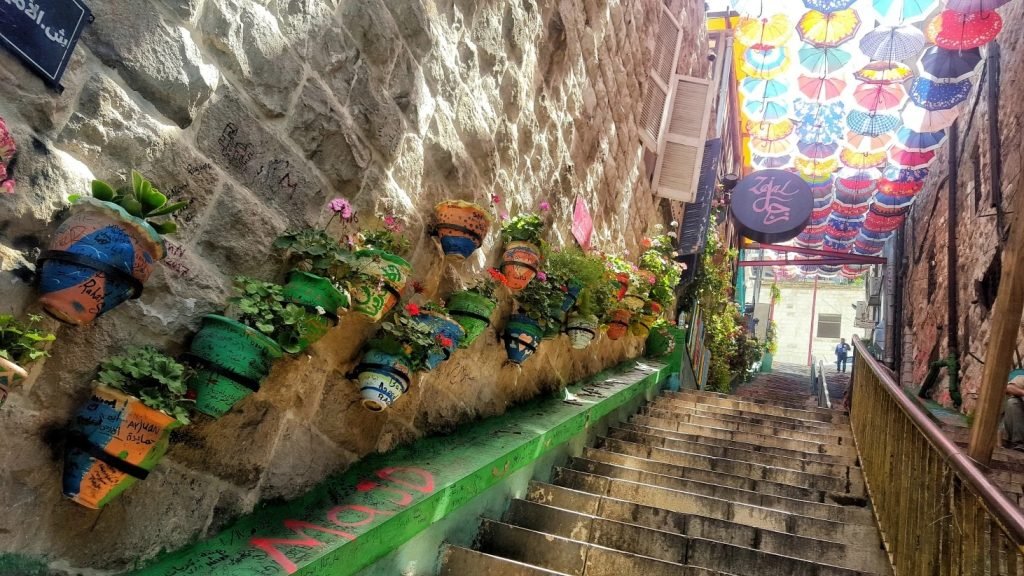 Gardens And Other Recreational Infrastructure 
The roadway begins at the historic King Abdullah Mosque and ends at the beautiful Al-Baraka Mall. The Boulevard also has various parks and gardens, which provide a pleasant respite from the city's hustle and bustle.
Al-Mubarak Park is a popular spot for locals and visitors with its lovely gardens and playgrounds. The park has various monuments, including a statue of Jordan's King Abdullah II.
Rainbow Street is also a renowned venue for architecture and design enthusiasts. Several ancient Jordanian structures are on the street, including the Beit Sitti, a recently renovated classic Jordanian house.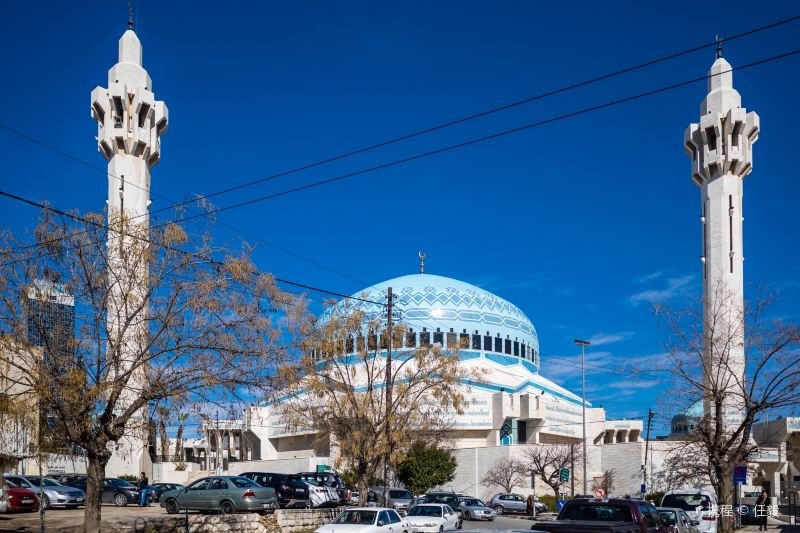 The house is now a culinary school and restaurant where guests may learn about traditional Jordanian cuisine and culture.
The street also contains various examples of modern architecture, notably the Jordan Museum of Popular Tradition, constructed by the renowned architect Zaha Hadid.
Also Read: Red Sea Project: Premium Tourism Destination in Saudi Arabia
Books at Cafes and Restaurants
Books@Cafe, one of Rainbow Street's most popular cafés, is a pleasant and inviting location where guests can rest and have coffee or tea while reading a broad selection of books in multiple languages.

The cafe has a vast selection of books, ranging from classic literature to contemporary bestsellers as well as others. The books are organized by category, making it simple to select something that piques the reader's interest.
It's the ideal location for tourists who want to take a break from their journey and lose themselves in a good book because books are available there in English, Arabic, and many other languages.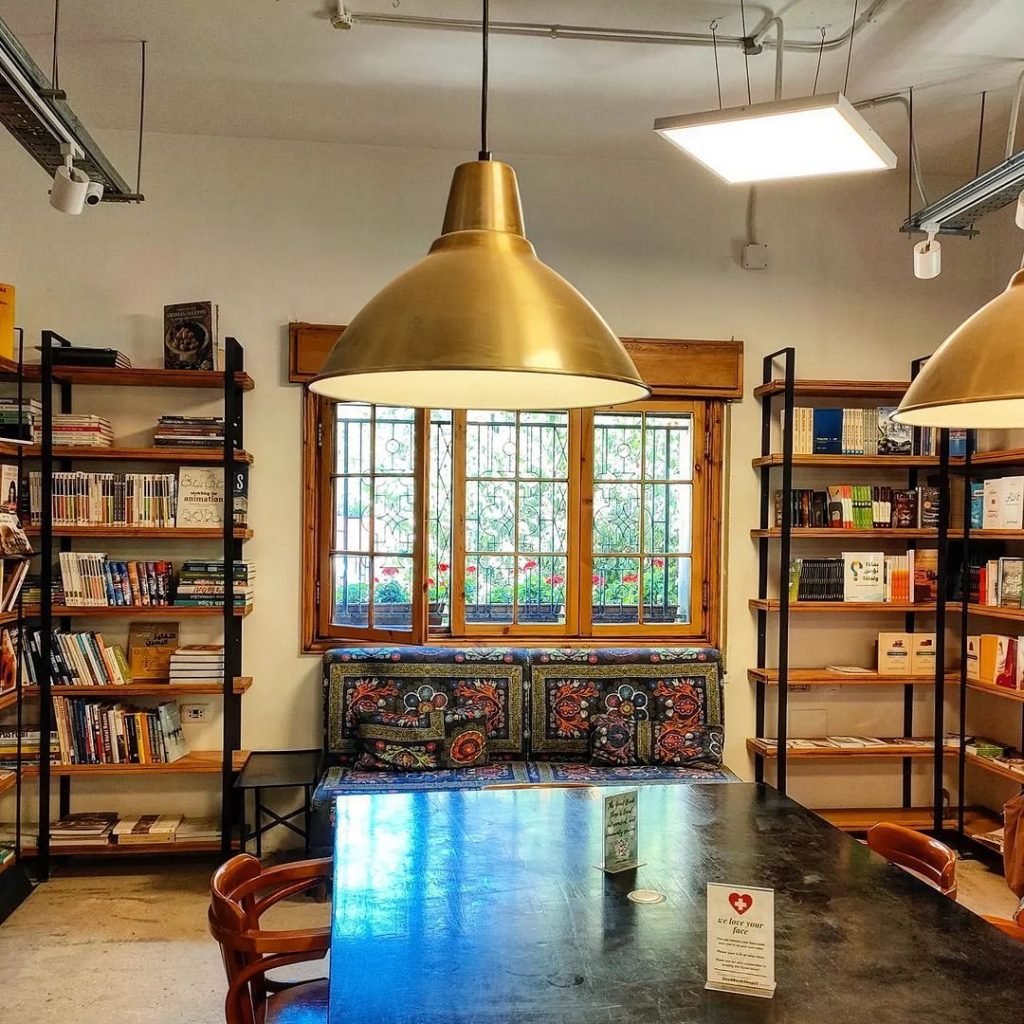 The Royal Society for the Protection of Nature owns the Wild Jordan Center, which includes a few restaurants, pubs, and even a luxury boutique hotel.
The center aims to generate money for a few of Jordan's environmental areas, including Wadi Mujib and the Dana Biosphere.
Rainbow Street is also a famous place for cultural events and festivals, such as the Amman International Book Fair, held yearly in the street, and attracts thousands of tourists from all over the region.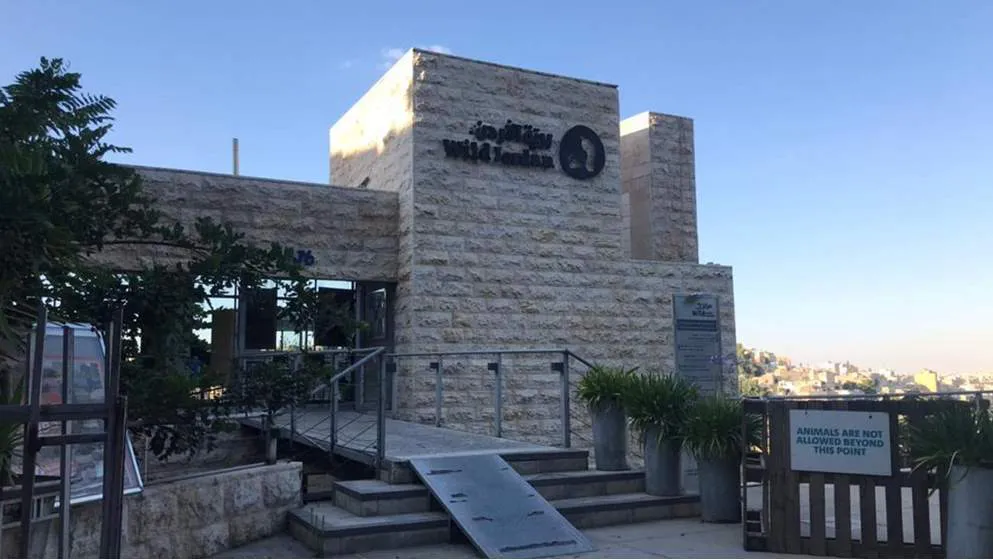 The street hosts Amman Design Week, a weeklong celebration highlighting Jordan's best modern textile and housing design.
The street is also a famous nightlife venue, with various bars and clubs open late and hosting live music and DJs.
The Tala Bay Club is a stylish nightclub featuring live music and DJs. Its rooftop terrace with fantastic city views is one of the most popular night venues on Rainbow Street.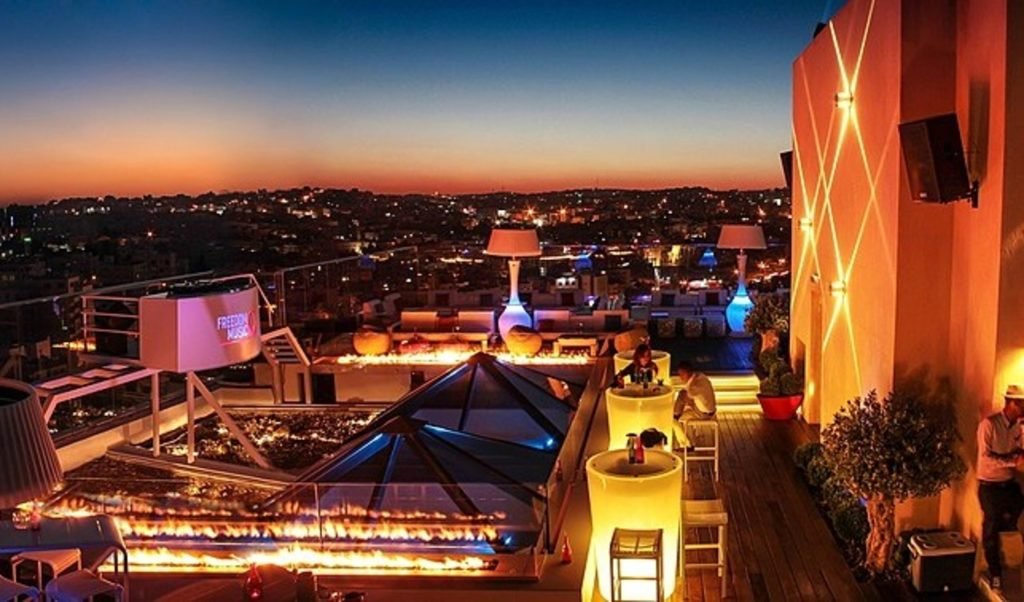 Rainbow Street is a colorful and bustling street in the center of Amman, Jordan, recognized for its unique blend of modern and traditional culture.
It is a popular destination for locals and tourists, with various stores, restaurants, and cafes to suit all tastes and budgets.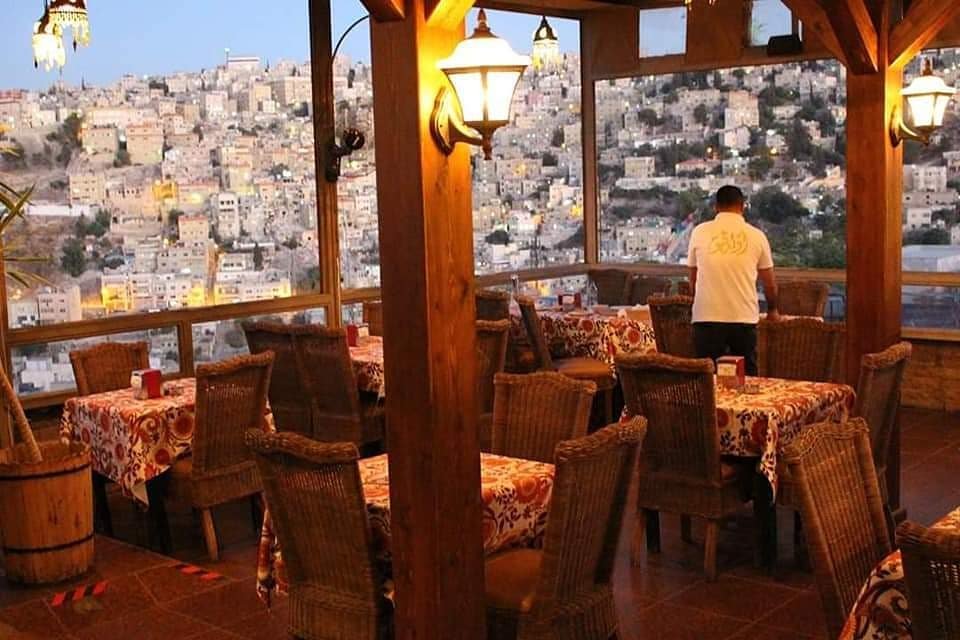 The main street is also a terrific spot to relax and unwind, with many cafes and restaurants offering outdoor seating and stunning city views. 
Rainbow Street's cafes and restaurants offer a more casual atmosphere. Everything from traditional Jordanian food to world-famous dishes is available to tourists.
Guests can have a classic meal like falafel, or shawarma or try something modern like sushi or Italian food.
Al Quds serves traditional Palestinian cuisine and is a prominent Mediterranean restaurant on the street.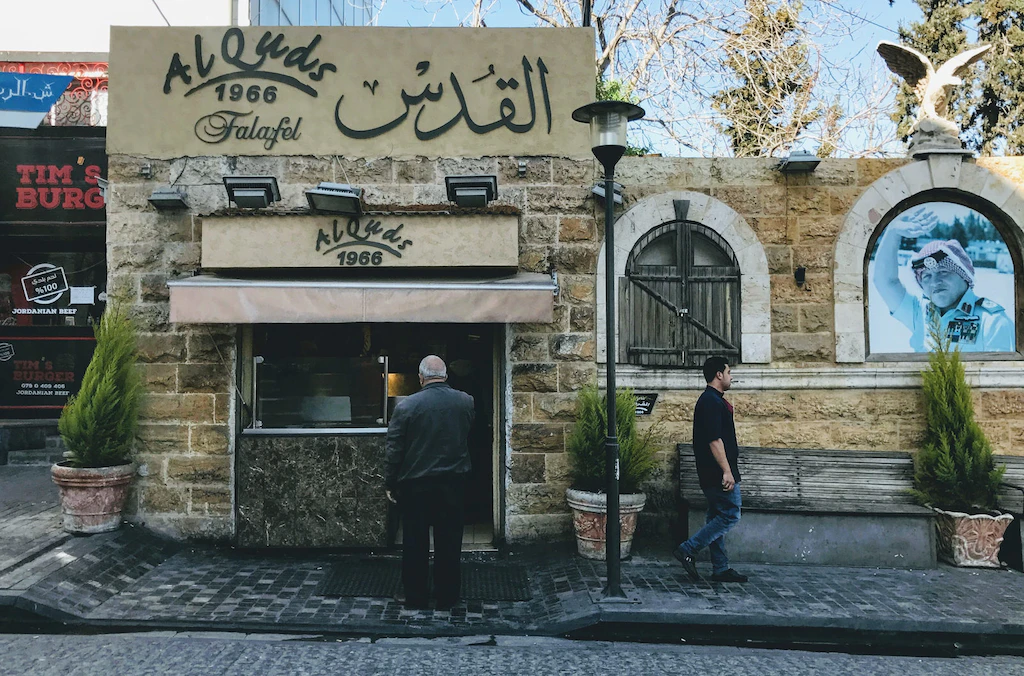 Souk Jara – The Historic Shopping Street
Along the journey, travelers can buy everything from traditional handicrafts and souvenirs to designer clothing and jewelry.
Gucci, Prada, and Louis Vuitton are among the luxury labels on the street. The Souk Jara historic market is one of Rainbow Street's most well-liked attractions.
Visitors can find many traditional goods and souvenirs here, including conventional Jordanian handcrafted ceramics, clothing, jewelry, And textiles, such as handmade scarves and shawls.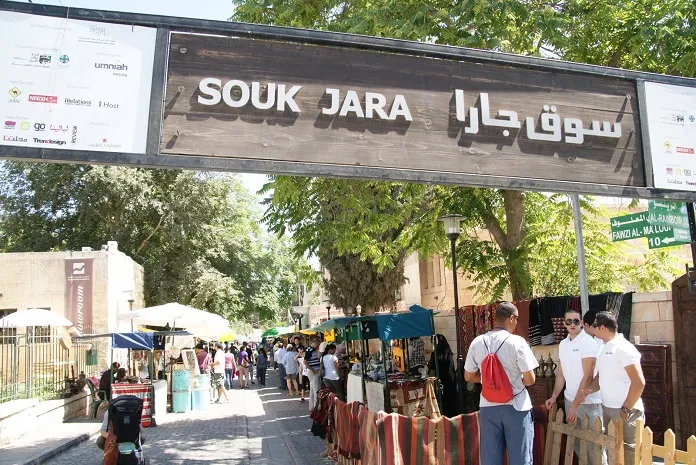 The souk also has native Jordanian spices, herbs, local candies, and pastries. Many of the shops on Rainbow Street are family-owned and run, providing a one-of-a-kind and authentic shopping experience.
Rainbow Street is an Amman highlight. Rainbow Street is a lively, colorful street that presents a remarkable fusion of history, traditions, and entertainment. Despite its popularity, Rainbow Street has retained its distinct personality and charm.
It seems like a breath of fresh air after being trapped in heavy traffic and busy streets. Amman is a bustling metropolis where everything is always in motion.
Rainbow Street is perfect for an hour or two of peace, with incredible food, a warm, inviting vibe, and stunning vistas. The street is home to a variety of cultural institutions and colorful architecture.
It conveys the rich heritage and cultural diversity of Amman. It is a must-see for city tourists.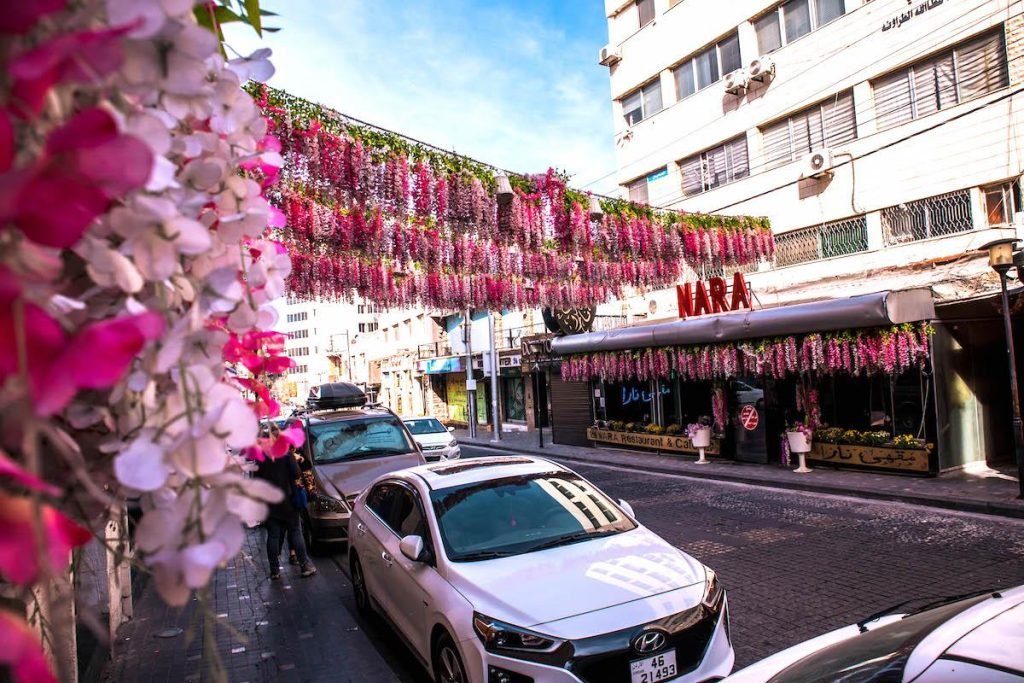 *The views presented by the author do not reflect the position of The Diplomatic Insight. Nor does The Diplomatic Insight bear any responsibility for the accuracy of the information cited.