Copenhagen, 22 June 2023 (TDI): Today, Minister Dan Jorgensen of Denmark announced two innovative projects aimed at strengthening the global fight against climate change. Supported by Denmark, these initiatives highlight the crucial role of partnerships and collaboration in addressing our major challenges.
The first project, implemented by AKF Global, focuses on enhancing the climate durability of communities in northern Pakistan. Through innovative strategies and particular solutions, this initiative aims to empower vulnerable communities to adapt and grow in the face of climate-related risks.
The negative effects of climate change can be reduced and guarantee sustainable development for future generations by increasing their flexibility.
The second project aims to develop Pakistan's carbon trading market as evidence of Denmark's commitment to carbon neutrality. This initiative aims to generate economic benefits by decreasing emissions of greenhouse gases and promoting sustainability methods through the use of market structures.
Through this project, Denmark wants to support Pakistan's move toward a carbon-neutral economy and help in the global fight against climate change.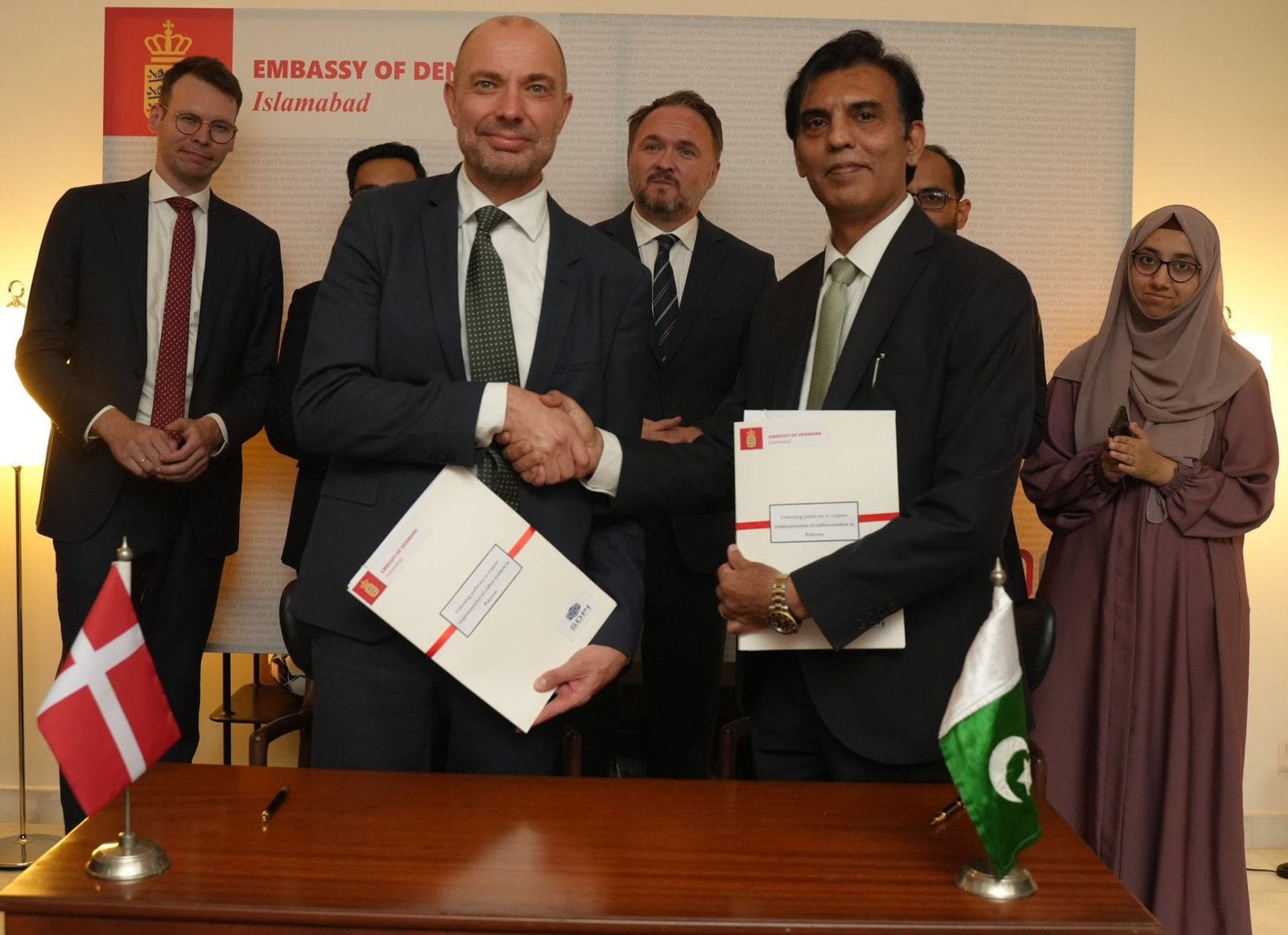 Dan Joergensen highlighted the significance of these projects by stating in a tweet:
"Partnerships and collaboration are important in the fight against climate change. Denmark is proud to support these initiatives, which showcase our commitment to fostering capacity and sustainability, particularly in vulnerable regions. By working together, we can change people's lives for the betterment and open the door to a more environmentally friendly future."
These projects are part of Denmark's broader commitment to the Paris Agreement and the United Nations Sustainable Development Goals. Denmark has been at the forefront of renewable energy and climate action. That acts as a role model for other nations trying to achieve a sustainable future.
Also Read: Pakistan and Denmark aim to collaborate for Green Future
Both initiatives will utilize Denmark's and Pakistan's skills and resources and foster a cross-cultural exchange of knowledge. By combining each nation's strengths, these projects aim to create lasting impacts beyond geographical boundaries.
The launch of these projects marks a significant milestone in the global fight against climate change. Denmark's support for climate resilience and carbon trading in Pakistan.
This shows the power of collaboration and the positive potential of sustainable development. Together, we can create a path towards a more resilient and carbon-neutral future.